Libraries are built to provide access to information. According to the American Library Association (ALA), "Intellectual freedom is the right of every individual to both seek and receive information from all points of view without restriction." For a democracy to function properly citizens must be able to make informed decisions, which requires the ability to access information and literature free from censorship. Libraries help people access accurate information in a format that is accessible for them, so they can stay informed or experience different perspectives and ways of living.
A recent ALA press release revealed that the number of reported challenges to books and materials in 2022 was almost twice as high as 2021. ALA documented 1,269 challenges in 2022, which is a 74% increase in challenges from 2021 when 729 challenges were reported. The number of challenges reported in 2022 is not only significantly higher than 2021, but the largest number of challenges that has ever been reported in one year since ALA began collecting this data 20 years ago. If a challenge is successful, then the challenged item is removed or access to it is restricted for other community members. Not all of these challenges end in a book being removed from library shelves, but regardless, this means that people, or often organized groups, are demanding that libraries restrict access to information and stories, which hold a range of viewpoints and lived experiences, at a rate higher than ever previously recorded. The books targeted by these challenges are most often by and about the LGBTQ+ community and people of color.
Of course, here at LRS, we wanted to dive even deeper into these numbers…
Continue reading this post on LRS.org and check out more posts on research in a library context from Library Research Service.
LRS's Colorado Public Library Data Users Group (DUG) mailing list provides instructions on data analysis and visualization, LRS news, and PLAR updates. To receive posts via email, please complete this form.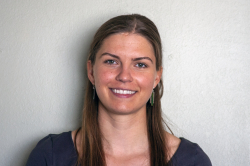 Latest posts by Sara Wicen
(see all)