Have you ever come to a trail intersection and had a hard time deciding which way to choose, not because you are lost, but because both options are great? You want to reach the scenic overlook promised up the first trail but also to find the clear alpine lake hidden a couple miles in the opposite direction. It's not an easy choice when both options have something fantastic to contribute. Well, at LRS we are just as excited to help you choose the research design path that is the best fit for you. We are also happy to share that, if you are stuck between a qualitative or quantitative approach, you don't necessarily need to choose just one!
Through our exploration of evaluation and research for libraries, we've covered a lot of ground. This month, as we all reflect on what we are thankful for, it also feels like a fitting time to take a look at the path we've already paved through the evaluation process and introduce our last topic for 2022 – a crossroads of both qualitative and quantitative data – mixed methods research design…
Click HERE to continue reading or check out more posts from the Library Research Service's blog Between a Graph and a Hard Place.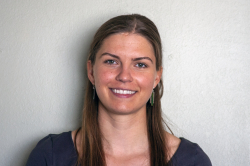 Latest posts by Sara Wicen
(see all)