It is said that no one truly knows a nation until one has been inside its jails. A nation should not be judged by how it treats its highest citizens, but its lowest ones.

– Nelson Mandela
More than 35,000 people are incarcerated in jails, youth detention centers, and adult prisons in the state of Colorado. Over 20,000 children in the state have at least one incarcerated parent. And, on average, about 97% of the people who are incarcerated will be released to move back into their communities. With odds like these, it's easy to see that your library is already serving users who have experience with the criminal justice system.
One of the simplest ways to make adults, youth, and children who have experience with incarceration feel welcome at the library is by highlighting stories that reflect their lived experiences. Hosting book clubs and purchasing titles with themes around incarceration allows users to see themselves on the shelves, process their own experiences, and discuss the criminal justice system in a safe space. It's also a unique opportunity for your community to discuss stories that humanize and destigmatize incarceration.
The Colorado Book Club Resource has a variety of fiction (including poetry and dramatic works) and non-fiction titles touching upon incarceration, re-entry, related family trauma and the lasting effects of the criminal justice experience. The following book club kits contain stories that can help readers better understand how the criminal justice system operates; and, more importantly, how it impacts those who experience it.
Fiction:
The 57 Bus, Dashka Slater
One teenager in a skirt. One teenager with a lighter. One moment that changes both of their lives forever. If it weren't for the 57 bus, Sasha and Richard never would have met. Both were high school students from Oakland, California, one of the most diverse cities in the country, but they inhabited different worlds. Sasha, a white teen, lived in the middle-class foothills and attended a small private school. Richard, a black teen, lived in the crime-plagued flatlands and attended a large public one. Each day, their paths overlapped for a mere eight minutes. But one afternoon on the bus ride home from school, a single reckless act left Sasha severely burned, and Richard charged with two hate crimes and facing life imprisonment. The case garnered international attention, thrusting both teenagers into the spotlight.
American Marriage, by Tayari Jones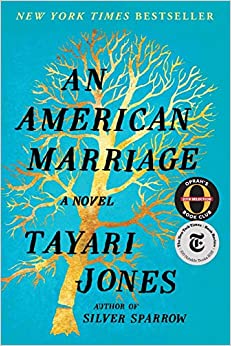 Newlyweds Celestial and Roy are the embodiment of both the American Dream and the New South. He is a young executive, and she is an artist on the brink of an exciting career. But as they settle into the routine of their life together, they are ripped apart by circumstances neither could have imagined. Roy is arrested and sentenced to twelve years for a crime Celestial knows he didn't commit. Though fiercely independent, Celestial finds herself bereft and unmoored, taking comfort in Andre, her childhood friend, and best man at their wedding. As Roy's time in prison passes, she is unable to hold on to the love that has been her center. After five years, Roy's conviction is suddenly overturned, and he returns to Atlanta ready to resume their life together. This stirring love story is a profoundly insightful look into the hearts and minds of three people who are at once bound and separated by forces beyond their control. An American Marriage is a masterpiece of storytelling, an intimate look deep into the souls of people who must reckon with the past while moving forward—with hope and pain—into the future.
Blacktop Wasteland, by S A Crosby
Beauregard "Bug" Montage: husband, father, honest car mechanic. But he was once known – from North Carolina to the beaches of Florida – as the best getaway driver on the East Coast. Just like his father, who disappeared many years ago. After a series of financial calamities (worsened by the racial prejudices of the small town he lives in) Bug reluctantly takes part in a daring diamond heist to solve his money troubles – and to go straight once and for all. However, when it goes horrifically wrong, he's sucked into a grimy underworld which threatens everything, and everyone, he holds dear . . .
Felon, by Reginald Dwayne Betts
Felon tells the story of the effects of incarceration in fierce, dazzling poems—canvassing a wide range of emotions and experiences through homelessness, underemployment, love, drug abuse, domestic violence, fatherhood, and grace—and, in doing so, creates a travelogue for an imagined life. Reginald Dwayne Betts confronts the funk of post-incarceration existence and examines prison not as a static space, but as a force that enacts pressure throughout a person's life. The poems move between traditional and newfound forms with power and agility—from revolutionary found poems created by redacting court documents to the astonishing crown of sonnets that serves as the volume's radiant conclusion. Drawing inspiration from lawsuits filed on behalf of the incarcerated, the redaction poems focus on the ways we exploit and erase the poor and imprisoned from public consciousness. Traditionally, redaction erases what is top secret; in Felon, Betts redacts what is superfluous, bringing into focus the profound failures of the criminal justice system and the inadequacy of the labels it generates. Challenging the complexities of language, Betts animates what it means to be a "felon."
The Green Mile, Stephen King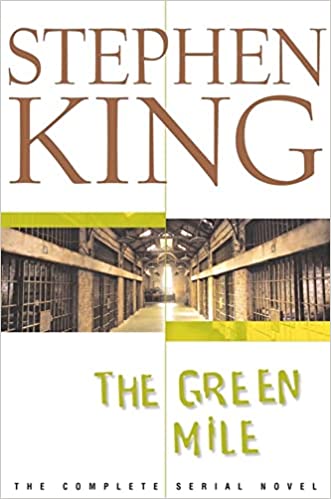 At Cold Mountain Penitentiary, along the lonely stretch of cells known as the Green Mile, condemned killers such as 'Billy the Kid' Wharton and the possessed Eduard Delacroix await death strapped in 'Old Sparky'. But good or evil, innocent or guilty, prisoner or guard, none has ever seen the brutal likes of the new prisoner, John Coffey, sentenced to death for raping and murdering two young girls. Is Coffey a devil in human form? Or is he a far, far different kind of being? There are more wonders in heaven and hell than anyone at Cold Mountain can imagine and one of those wonders might just have stepped in amongst them.
Native Son, Richard Wright
Right from the start, Bigger Thomas had been headed for jail. It could have been for assault or petty larceny; by chance, it was for murder and rape. Native Son tells the story of this young black man caught in a downward spiral after he kills a young white woman in a brief moment of panic. Set in Chicago in the 1930s, Wright's powerful novel is an unsparing reflection on the poverty and feelings of hopelessness experienced by people in inner cities across the country and of what it means to be black in America.
Punching the Air, by Ibi Zoboi & Yusef Salaam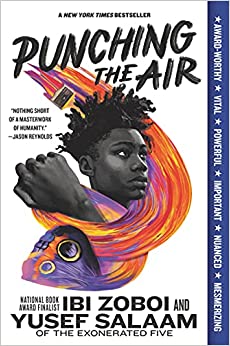 From award-winning, bestselling author Ibi Zoboi and prison reform activist Yusef Salaam of the Exonerated Five comes a powerful YA novel in verse about a boy who is wrongfully incarcerated.  The story that I thought was my life didn't start on the day I was born. Amal Shahid has always been an artist and a poet. But even in a diverse art school, he's seen as disruptive and unmotivated by a biased system. Then one fateful night, an altercation in a gentrifying neighborhood escalates into tragedy. "Boys just being boys" turns out to be true only when those boys are white. The story that I think will be my life starts today. Suddenly, at just sixteen years old, Amal's bright future is upended: he is convicted of a crime he didn't commit and sent to prison. Despair and rage almost sink him until he turns to the refuge of his words, his art. This never should have been his story. But can he change it? With spellbinding lyricism, award-winning author Ibi Zoboi and prison reform activist Yusef Salaam tell a moving and deeply profound story about how one boy is able to maintain his humanity and fight for the truth, in a system designed to strip him of both.
Sing, Unburied, Sing, by Jesmyn Ward
JoJo and his toddler sister, Kayla, live with their grandparents, Mam and Pop, and the occasional presence of their drug-addicted mother, Leonie, on a farm on the Gulf Coast of Mississippi. Leonie is simultaneously tormented and comforted by visions of her dead brother, which only come to her when she's high; Mam is dying of cancer; and quiet, steady Pop tries to run the household and teach Jojo how to be a man. When the white father of Leonie's children is released from prison, she packs her kids and a friend into her car and sets out across the state for Parchman farm, the Mississippi State Penitentiary, on a journey rife with danger and promise. Sing, Unburied, Sing grapples with the ugly truths at the heart of the American story and the power, and limitations, of the bonds of family. Rich with Ward's distinctive, musical language, Sing, Unburied, Sing is a majestic new work and an essential contribution to American literature.
Non-Fiction:
Assata: An Autobiography, by Assata Shakur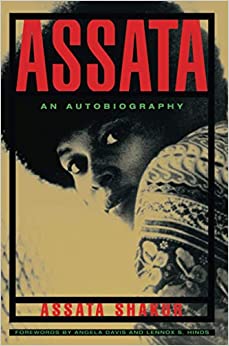 On May 2, 1973, Black Panther Assata Shakur (aka JoAnne Chesimard) lay in a hospital, close to death, handcuffed to her bed, while local, state, and federal police attempted to question her about the shootout on the New Jersey Turnpike that had claimed the life of a white state trooper. Long a target of J. Edgar Hoover's campaign to defame, infiltrate, and criminalize Black nationalist organizations and their leaders, Shakur was incarcerated for four years prior to her conviction on flimsy evidence in 1977 as an accomplice to murder. This intensely personal and political autobiography belies the fearsome image of JoAnne Chesimard long projected by the media and the state. With wit and candor, Assata Shakur recounts the experiences that led her to a life of activism and portrays the strengths, weaknesses, and eventual demise of Black and White revolutionary groups at the hand of government officials. The result is a signal contribution to the literature about growing up Black in America that has already taken its place alongside The Autobiography of Malcolm X and the works of Maya Angelou. Two years after her conviction, Assata Shakur escaped from prison. She was given political asylum by Cuba, where she now resides.
Autobiography of Malcolm X: As told to Alex Haley
Through a life of passion and struggle, Malcolm X became one of the most influential figures of the 20th Century. In this riveting account, he tells of his journey from a prison cell to Mecca, describing his transition from hoodlum to Muslim minister. Here, the man who called himself "the angriest Black man in America" relates how his conversion to true Islam helped him confront his rage and recognize the brotherhood of all mankind. An established classic of modern America, "The Autobiography of Malcolm X" was hailed by the New York Times as "Extraordinary. A brilliant, painful, important book." Still extraordinary, still important, this electrifying story has transformed Malcolm X's life into his legacy. The strength of his words, and the power of his ideas continue to resonate more than a generation after they first appeared.
A Colony in a Nation, by Christopher L Hayes
America likes to tell itself that it inhabits a post-racial world, yet nearly every empirical measure―wealth, unemployment, incarceration, school segregation―reveals that racial inequality has barely improved since 1968, when Richard Nixon became our first "law and order" president. With the clarity and originality, Chris Hayes upends our national conversation on policing and democracy in a book of wide-ranging historical, social, and political analysis. Hayes contends our country has fractured in two: the Colony and the Nation. In the Nation, we venerate the law. In the Colony, we obsess over order, fear trumps civil rights, and aggressive policing resembles occupation. A Colony in a Nation explains how a country founded on justice now looks like something uncomfortably close to a police state. How and why did Americans build a system where conditions in Ferguson and West Baltimore mirror those that sparked the American Revolution? A Colony in a Nation examines the surge in crime that began in the 1960s and peaked in the 1990s, and the unprecedented decline that followed. Drawing on close-hand reporting at flashpoints of racial conflict, as well as deeply personal experiences with policing, Hayes explores cultural touchstones, from the influential "broken windows" theory to the "squeegee men" of late-1980s Manhattan, to show how fear causes us to make dangerous and unfortunate choices, both in our society and at the personal level. With great empathy, he seeks to understand the challenges of policing communities haunted by the omnipresent threat of guns. Most important, he shows that a more democratic and sympathetic justice system already exists―in a place we least suspect. A Colony in a Nation is an essential book―searing and insightful―that will reframe our thinking about law and order in the years to come.
Cuz: The Life and Times of Michael A, by Danielle S. Allen
In this "compassionate retelling of an abjectly tragic story" (New York Times), Danielle Allen recounts her heroic efforts to rescue Michael Alexander Allen, her beloved baby cousin, who was arrested at fifteen for an attempted carjacking. Tried as an adult and sentenced to thirteen years, Michael served eleven. Three years later, he was dead. Why did this gifted young man, who dreamed of being a firefighter and a writer, end up murdered? Why did he languish in prison? And why at fifteen was he in an alley in South Central Los Angeles, holding a gun while trying to steal someone's car? Hailed as a "literary miracle" (Washington Post), this fierce family memoir makes mass incarceration nothing less than a new American tragedy.
Halfway Home: Race, Punishment, and the Afterlife of Mass Incarceration, by Reuben Jonathan Miller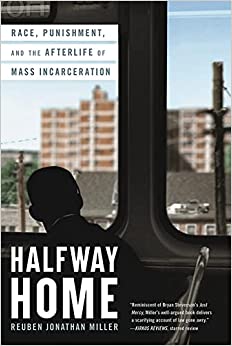 Each year, more than half a million Americans are released from prison and join a population of twenty million people who live with a felony record. Reuben Miller, a chaplain at the Cook County Jail in Chicago and now a sociologist studying mass incarceration, spent years alongside prisoners, ex-prisoners, their friends, and their families to understand the lifelong burden that even a single arrest can entail. What his work revealed is a simple, if overlooked truth: life after incarceration is its own form of prison. The idea that one can serve their debt and return to life as a full-fledge member of society is one of America's most nefarious myths. Recently released individuals are faced with jobs that are off-limits, apartments that cannot be occupied and votes that cannot be cast. As The Color of Law exposed about our understanding of housing segregation, Halfway Home shows that the American justice system was not created to rehabilitate. Parole is structured to keep classes of Americans impoverished, unstable, and disenfranchised long after they've paid their debt to society. Informed by Miller's experience as the son and brother of incarcerated men, captures the stories of the men, women, and communities fighting against a system that is designed for them to fail. It is a poignant and eye-opening call to arms that reveals how laws, rules, and regulations extract a tangible cost not only from those working to rebuild their lives, but also our democracy. As Miller searchingly explores, America must acknowledge and value the lives of its formerly imprisoned citizens.
In Cold Blood, by Truman Capote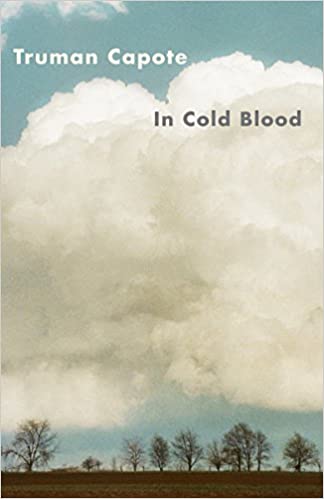 On November 15, 1959, in the small town of Holcomb, Kansas, four members of the Clutter family were savagely murdered by blasts from a shotgun held a few inches from their faces. There was no apparent motive for the crime, and there were almost no clues. As Truman Capote reconstructs the murder and the investigation that led to the capture, trial, and execution of the killers, he generates both mesmerizing suspense and astonishing empathy. In Cold Blood is a work that transcends its moment, yielding poignant insights into the nature of American violence.
Just Mercy, by Bryan Stevenson
An unforgettable true story about the potential for mercy to redeem us, and a clarion call to end mass incarceration in America — from one of the most inspiring lawyers of our time. Bryan Stevenson was a young lawyer when he founded the Equal Justice Initiative, a nonprofit law office in Montgomery, Alabama, dedicated to defending the poor, the incarcerated, and the wrongly condemned. Just Mercy tells the story of EJI, from the early days with a small staff facing the nation's highest death sentencing and execution rates, through a successful campaign to challenge the cruel practice of sentencing children to die in prison, to revolutionary projects designed to confront Americans with our history of racial injustice. One of EJI's first clients was Walter McMillian, a young Black man who was sentenced to die for the murder of a young white woman that he didn't commit. The case exemplifies how the death penalty in America is a direct descendant of lynching — a system that treats the rich and guilty better than the poor and innocent.
Locked in: The True Causes of Mass Incarceration and How to Achieve Real Reform, by John Pfaff
John Pfaff argues that the factors most commonly cited to explain mass incarceration — the failed War on Drugs, draconian sentencing laws, an increasing reliance on private prisons — tell us much less than we think. Instead, Pfaff urges us to look at other factors, especially a major shift in prosecutor behavior that occurred in the mid-1990s, when prosecutors began bringing felony charges against arrestees about twice as often as they had before. An authoritative, clear-eyed account of a national catastrophe, Locked In is "a must-read for anyone who dreams of an America that is not the world's most imprisoned nation" (Chris Hayes, author of A Colony in a Nation). It transforms our understanding of what ails the American system of punishment and ultimately forces us to reconsider how we can build a more equitable and humane society.
The New Jim Crow: Mass Incarceration in the Age of Colorblindness, by Michelle Alexander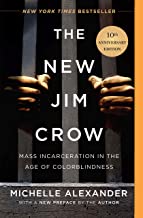 "Jarvious Cotton's great-great-grandfather could not vote as a slave. His great-grandfather was beaten to death by the Klu Klux Klan for attempting to vote. His grandfather was prevented from voting by Klan intimidation; his father was barred by poll taxes and literacy tests. Today, Cotton cannot vote because he, like many black men in the United States, has been labeled a felon and is currently on parole. "As the United States celebrates the nation's "triumph over race" with the election of Barack Obama, the majority of young black men in major American cities are locked behind bars or have been labeled felons for life. Although Jim Crow laws have been wiped off the books, an astounding percentage of the African American community remains trapped in a subordinate status–much like their grandparents before them. In this incisive critique, former litigator-turned-legal-scholar Michelle Alexander provocatively argues that we have not ended racial caste in America: we have simply redesigned it. Alexander shows that, by targeting black men and decimating communities of color, the U.S. criminal justice system functions as a contemporary system of racial control, even as it formally adheres to the principle of color blindness. The New Jim Crow challenges the civil rights community–and all of us–to place mass incarceration at the forefront of a new movement for racial justice in America.
The Sun Does Shine, by Anthony Ray Hinton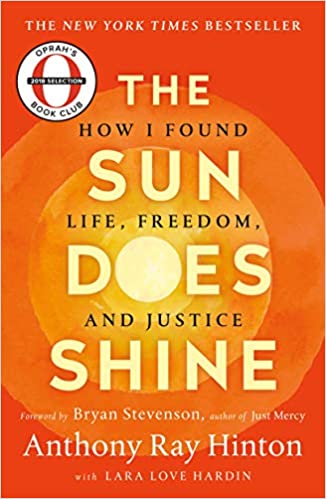 In 1985, Anthony Ray Hinton was arrested and charged with two counts of capital murder in Alabama. Stunned, confused, and only twenty-nine years old, Hinton knew that it was a case of mistaken identity and believed that the truth would prove his innocence and ultimately set him free. But with no money and a different system of justice for a poor black man in the South, Hinton was sentenced to death by electrocution. He spent his first three years on Death Row at Holman State Prison in agonizing silence—full of despair and anger toward all those who had sent an innocent man to his death. But as Hinton realized and accepted his fate, he resolved not only to survive, but find a way to live on Death Row. For the next twenty-seven years he was a beacon—transforming not only his own spirit, but those of his fellow inmates, fifty-four of whom were executed mere feet from his cell. With the help of civil rights attorney and bestselling author of Just Mercy, Bryan Stevenson, Hinton won his release in 2015. With a foreword by Stevenson, The Sun Does Shine is an extraordinary testament to the power of hope sustained through the darkest times. Destined to be a classic memoir of wrongful imprisonment and freedom won, Hinton's memoir tells his dramatic thirty-year journey and shows how you can take away a man's freedom, but you can't take away his imagination, humor, or joy.
United States of Grace : A Memoir of Homelessness, Addiction, Incarceration and Hope,  by Lenny Duncan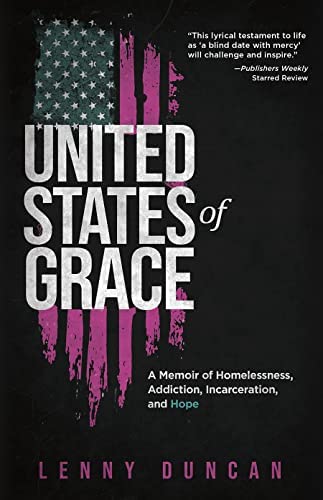 In 1991, when he was 13 years old, Lenny Duncan stepped out of his house in West Philadelphia, walked to the Greyhound station, and bought a ticket–the start of his great American adventure.
Today Duncan, who inspired and challenged audiences with his breakout first book, Dear Church, brings us a deeply personal story about growing up Black and queer in the U.S. In his characteristically powerful voice he recounts hitchhiking across the country, spending time in solitary confinement, battling for sobriety, and discovering a deep faith, examining pressing issues like poverty, mass incarceration, white supremacy, and LGBTQ inclusion through an intimate portrayal of his life's struggles and joys. United States of Grace is a love story about America, revealing the joy and resilience of those places in this country many call "the margins" but that Lenny Duncan has called home. This book makes the bold claim that God is present with us in the most difficult of circumstances, bringing life out of death.
Works Created within Prison Walls
Imagining Worlds Anthology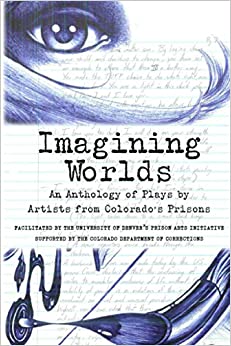 An Anthology of Plays by Artists from Colorado's Prisons is a collection of creative work selected from DU PAI's course Imagining Worlds: Reading and Writing Plays. This 12-week class served over 200 incarcerated residents in ten Colorado Department of Corrections' facilities in the summer of 2020. "The work of worlding new worlds is challenging. Creating art in a way that imagines new ways in thinking and being is visionary. Doing so while incarcerated during a pandemic is unbelievably brave. Yet, that is exactly what everyone in this anthology, and the class "Imagining Worlds: Reading and Writing Plays" that inspired it, has done. Through an incredible collaboration with the Colorado Department of Corrections, over 200 incarcerated students of the University of Denver's Prison Arts Initiative–from ten correctional facilities across the state of Colorado–have been worlding new worlds. The DU Prison Arts Initiative (DU PAI) generates creative and collaborative learning experiences that enrich the lives of people who are incarcerated and shift the conversation about prison. As part of DU's commitment to the public good, our programming opens dialogue between incarcerated people and their communities. We empower individuals to see themselves as leaders capable of creating meaningful change, both inside prison systems and well beyond."
Tell it Slant: An Anthology of Creative Nonfiction by Writers from Colorado's Prisons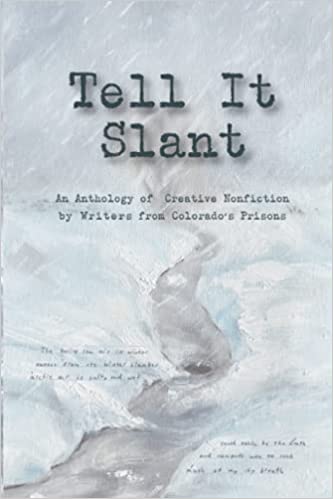 In this amazing book, participants from ten Colorado Department of Corrections facilities contributed original essays, poems, recipes, journal articles and excerpts from memoirs. "In a time of unprecedented isolation, the stories we tell ourselves and each other create a sense of community, of belonging. The writings in this anthology come from a correspondence course, Tell it Slant: Reading & Writing Creative Nonfiction, that the University of Denver's Prison Arts Initiative (DU PAI) offered in collaboration with the Colorado Department of Corrections (CDOC) at nine state facilities. As we designed the course, which would be offered in the midst of the Coronavirus pandemic, we wanted to focus on the power of telling our truths as a means to feel connected to each other. DU PAI believes that artistic practice, both "inside" and "outside," has therapeutic benefits for the individual and the community. We are also convinced that incarcerated people have important insights and creative expressions to share. The class itself and this anthology were motivated by these two beliefs. Immerse yourself in the range of emotions these pieces explore."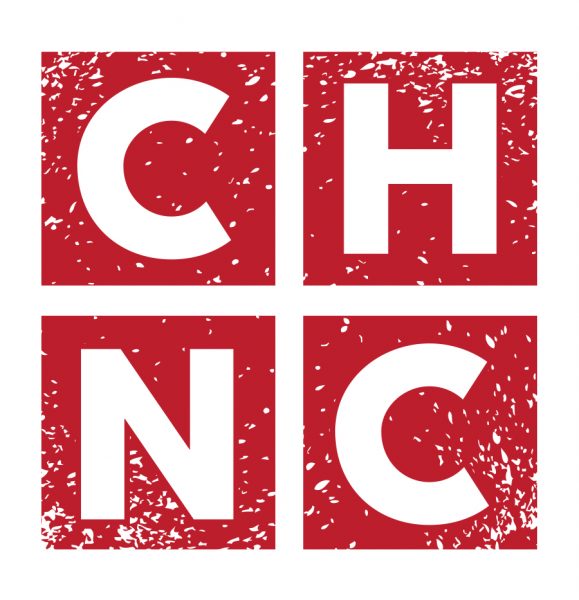 The Colorado Historic Newspapers Collection (CHNC) – a service of the Colorado State Library – has also added to the online collection, a newspaper title – Recount – created by prisoners in the Canon City Correctional Facility from 1959-1964. You can read issues from that title at the CHNC site: https://bit.ly/3IBQdeO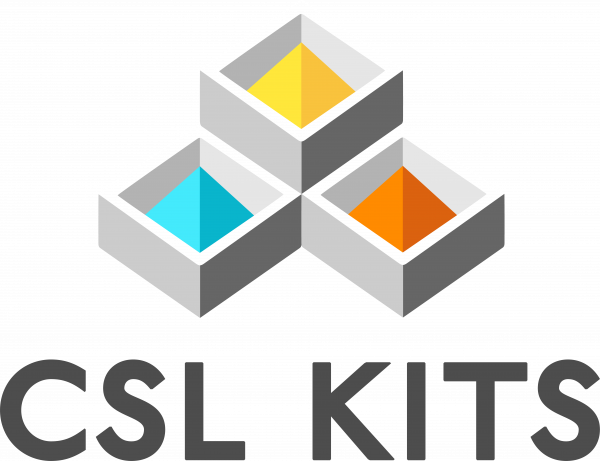 The Colorado State Library also has a series of resource kits to help library staff share with their community the experiences and barriers encountered by individuals newly released from incarceration. The Parole Simulation Kit and the Reentry for Formerly Incarcerated Kit are both available for loan, just like the book club sets, and contain information and programming ideas for educational events at the library.  Check these kits out on the Resource Kits website.
---
To learn more about the Colorado criminal justice system, the impact of imprisonment and incarceration on families and communities, and ways you can help offenders as they make the journey of reentry, check out these sites:
Did you know that the State Library has a unit dedicated to institutional libraries within the State? Institutional libraries within Colorado represent over 40 State funded institutions, including  correctional facilities, mental health hospitals, veterans community living centers, youth correctional services, and the Colorado School for the Deaf and the Blind.  If you would like to learn more about what the Institutional Library Development (ILD) Team does, or want to talk with them about their work with the Colorado Department of Corrections, reach out at: ildsupport@cde.state.co.us.  A special thanks to Molly Bassford from the ILD unit for her help with the writing of this post as well as her great Resource Kit creations. You all ROCK!
---
*All book descriptions are taken from Goodreads.com and Amazon.com.

Latest posts by Regan Harper
(see all)