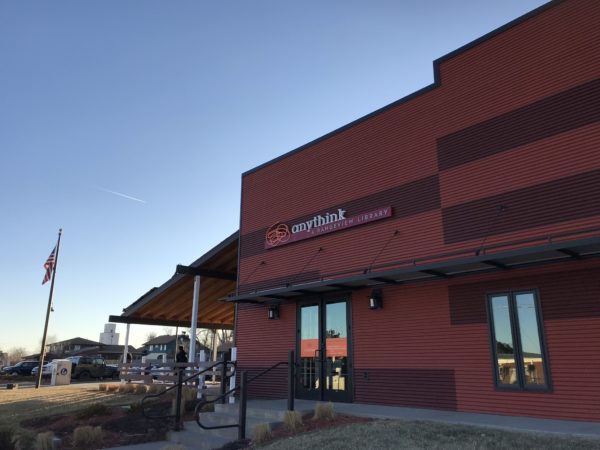 The Trustee Corner is a monthly series featuring information of interest to public library boards. Topics include training opportunities, legal issues, helpful information, and relevant news impacting public library governance. The information included in this newsletter is for informational purposes, and does not constitute legal or financial advice. Please consult your library's attorney with any questions about your specific situation.
In this issue:
Policy Development

Tips for public library policy development
Signs your library policies need revision
Policy development resources

Colorado Association of Libraries Conference (CALCON2020)

Last call for program proposals
Volunteer proposal reviewers needed

Webinar Archive: Community Centered Library
Policy Development
Tips for Public Library Policy Development
Are you looking to develop new policies (or revise existing policies) in 2020? The Loveland Public Library shared tips for public library policy development which they gained in 2019 after completing a full update of their policy manual. The first tip they shared is to identify stakeholders.
"Get the right voices at the table to make sure that you have objective input from key groups. This should include your library board, staff members from different roles in the organization and your legal representative. Board members provide critical perspective as representatives of the public and can positively guide the process from the start by keeping community needs foremost in mind."
For more tips and detailed suggestions, read the full blog post written by Amber Greene and Susan Kadlec.
Signs Your Library Policies Need Revision
How do you know when it is time to review and revise your existing policies? Maybe laws have changed, or current policies no longer reflect library operations. Perhaps your library policies are old and outdated, or for some issues they simply haven't been created yet.
Library CEO Amie Pilla (Berthoud Community Library District) shared six signs that your library policies need to be updated, as well as a few tips for what to do about it. Read the full blog post for the complete list.
Policy Development Resources
Colorado Association of Libraries Conference (CALCON2020)
"Having attended five CALCONs and hearing a variety of presentations for Trustees, I have to say that 2019 was a banner year for great talks and panels focused on Trustee interest topics. I've been honored to have been selected to present three times, and the coordinators and panel moderators have done fulfilled a fantastic role in helping make the preparation and presentation an easy task. My hope is others with unique backgrounds will share their knowledge and experience as Trustees in supporting the many newer trustees throughout Colorado at the 2020 CALCON." – John Krueger, Trustee, Estes Valley Library District
Last Call for Program Proposals (CALCON2020)
The Colorado Association of Libraries is now accepting proposals for programs for their annual conference (CALCON2020), and trustees are encouraged to submit proposals for the Trustee Track. Share your library board's experience with other library trustees from around the state. Success stories and lessons learned are encouraged. Presentations can be in time slots of 7 minutes (lightning talk), 20 minutes (info session), or 60 minutes (program).
The conference will take place September 10-12 in Loveland. Proposals are due February 1, and can be submitted using the online proposal form. If you have any questions or require an accommodation to complete your application, please contact the Programs Subcommittee at calconprograms@gmail.com
Volunteer Proposal Reviewers Needed (CALCON2020)
Submitting a program proposal isn't the only way to support CALCON2020 planning efforts. The CALCON2020 conference planning committee is in need of volunteers to review proposals, especially for trustee-related sessions. If you are willing to review conference program proposals in February 2020, please fill out the volunteer form.
Proposal review can be done remotely from any location, and further instructions will be sent to volunteers via email. No experience is required for this chance to review and rate proposals for trustee-related program proposals. Instructions and a scoring worksheet will be provided. Last year, each reviewer was only responsible for 10-15 proposals, and so it only took each person a few hours. Scores are aggregated across multiple reviewers to help see which proposals rise to the top. The time period for the review process will be late February/early March. You can specify an interest in trustee-related proposals on the volunteer form.
This is an easy way to volunteer for the conference from the comfort of your home. Many volunteers help to make the work light! Please direct any questions about this volunteer opportunity to the Programs Subcommittee at calconprograms@gmail.com
Webinar Archive: Community Centered Library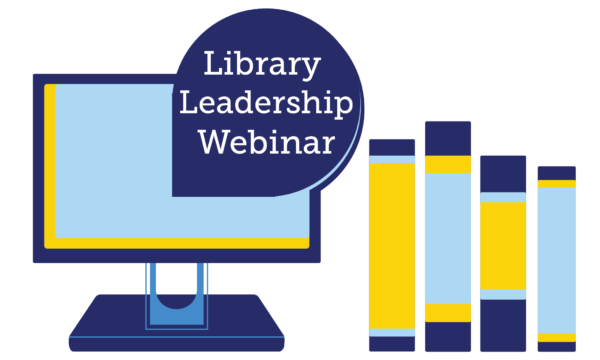 One of the key changes in 21st Century public librarianship has been a shift in focus from library-centric to community-centric. This is sometimes called "turning out." But pragmatically, what does this shift mean to library operations? The Colorado State Library hosted a free webinar, The Community Center Library. In it, Jamie LaRue, former public library director, author, and consultant, provided examples and discussion related to the concept of the community centered library as it applies to human resources decisions, building projects, strategic planning, and the larger issue of advocacy. View the webinar recording.
Trustee Corner Contributions
Does your library have trustee news to share? Would you like to share an update in the Trustee Corner? Do you have a topic you would like to see featured? Email Crystal Schimpf with your ideas.
Be sure to follow Colorado State Library on Twitter and Facebook. Interested in receiving Trustee-related updates via email? Sign up for the Colorado Library Trustees (COLT) email list.
Did you miss the December issue? View it, and more, at the Library Trustees page of the Colorado Virtual Library. 
Latest posts by Crystal Schimpf
(see all)