Resilience is and always has been an essential trait for overcoming each generation's greatest challenges. From international conflicts to the climate crisis and everything in between, the ability to withstand tough circumstances and adapt in the face of adversity is what allows us to learn and grow from the difficulties we face. Resilience can be a personal attribute shown by an individual, but in this article we're speaking of collective resilience, or the ability of an entire community to recover, endure, and grow together during challenging times. This post will first look at why our past and present circumstance necessitates a focus on growing collective resilience and then share what a library in Colorado was able to accomplish through participation in ALA's Resilient Communities: Libraries Respond to Climate Change pilot program…
Continue reading this post on LRS.org and check out more posts on research in a library context from Library Research Service.
LRS's Colorado Public Library Data Users Group (DUG) mailing list provides instructions on data analysis and visualization, LRS news, and PLAR updates. To receive posts via email, please complete this form.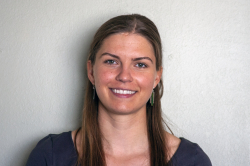 Latest posts by Sara Wicen
(see all)