Colorado has a long and rich history. That history is often told through the unique collections held at libraries, archives and museums found throughout the state.  While the state is vast, fortunately many of these special collections can be found online.  In this new blog post series we'll be highlighting some unique Colorado collections that you can explore while at home.  For the inaugural Touring Colorado's Collections post, I'm highlighting the Salida Oral History Project, which was recently made available through the Salida Regional Library's online digital archive.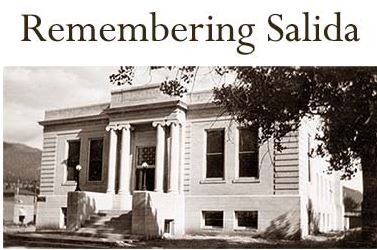 The Salida Oral History project began around 2003 as a combined effort of the Salida Regional Library and Historic Salida Inc. to document the history of Salida.  At that time a small army of volunteers began to interview long time residents capturing their memories and stories.  This collective history includes stories of local legends, recollections of everyday life in a rural mountain town, and important aspects of Salida's agricultural history, such as the lettuce growing industry.
Twenty-six oral histories can be found and listened to here at the digital archive.  "The interviews will be kept forever so that others can learn from these true historians' words."  These oral histories are a wonderful resource for anyone wanting to learn more about Salida's unique past.
Latest posts by Leigh Jeremias
(see all)