The Plains to Peaks Collective (PPC) recently launched a new search and discovery interface (ppc.dp.la) providing a single point of access to Colorado and Wyoming's digitized historic collections. Visitors to the site are able to freely explore photographs, manuscripts, books, audio recordings, artifacts, videos and so much more found at a variety of cultural heritage institutions in both states. Currently the PPC includes 719,577 items shared by 66 partners. Best of all, the collection of material shared is continuously growing so there are often new resources to discover.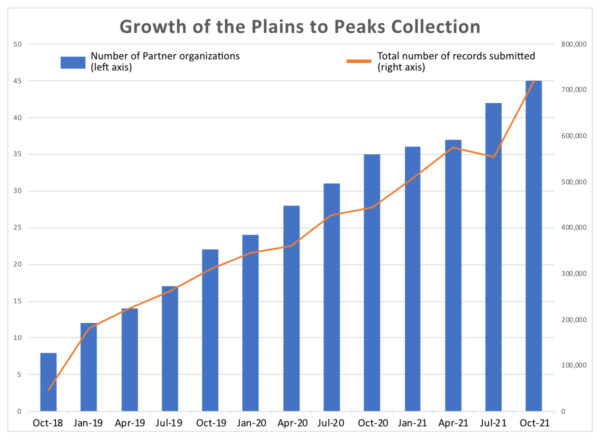 Multiple Avenues of Access
With this new site there are numerous ways to explore partner collections. Visitors to the site can do a simple search of the collections.
They can also explore highlights from collections across Colorado and Wyoming including:
Looking for a particular type of collection? Visitors can research the collection by format.
Helpful Tools for Research
The new site provides another avenue of access to PPC partner collections while at the same time removing barriers to access that can exist for users unfamiliar with the digital collection landscape in our two states. The site allows everyone including scholars, lifelong learners, students, teachers and genealogists free and open access to primary sources, family history resources, scholarly material and cultural heritage materials.
Researchers are able to discover and then virtually visit items at the home institution.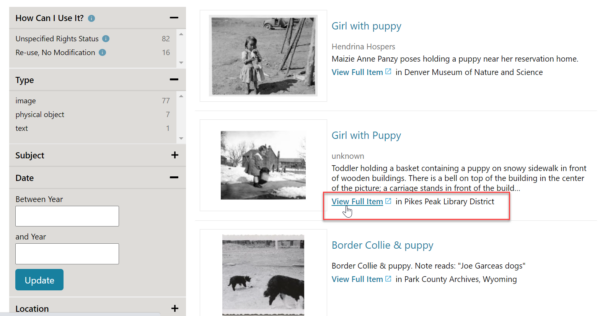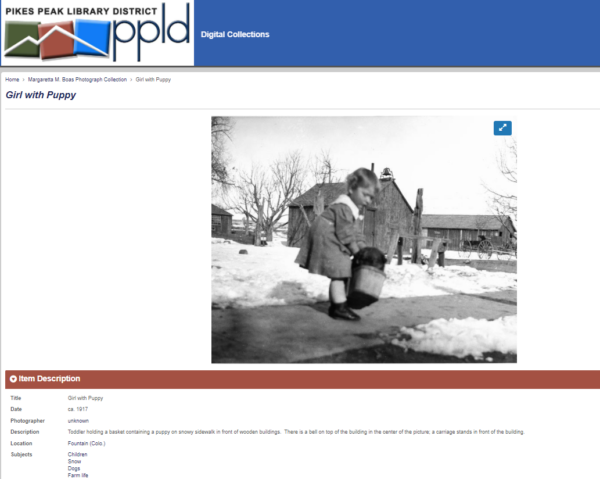 Users can organize their research into lists that can be saved and shared with others.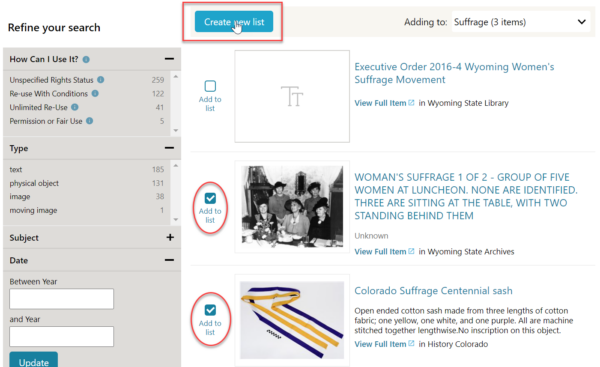 Users can also easily access machine-generated citation information for their requested items as well as easy to understand information about any copyright held over the items.
If you have questions or need help navigating the site please reach out to me, Leigh Jeremias, at ljeremias@coloradovirtuallibrary.org.
Latest posts by Leigh Jeremias
(see all)