The Friday Grab Bag is a weekly series that highlights fun, unique, and interesting happenings in Colorado libraries, and includes news from Colorado State Library.
Let's open the Friday Grab Bag!
Festival Season
Mesa County Libraries Comic Con is Saturday, September 16 from 10:00 am to 6:00 pm at the Grand Junction Convention Center. This fun, free, family-friendly event brings together fans and creators of all ages to celebrate the importance of stories and fandoms that connect us and enrich our lives. The day will include panels, a vendor expo hall, cosplay contest, and more!
Pine River Library is partnering with Pine River Arts and Pine River Garden Club to host the Zucchini Festival on September 16 from 11:00 am – 2:00 pm. The event will include zucchini contests, garden tours, a potluck, scavenger hunt, and music from the Six Dollar String Band. See the library calendar for details.
Lamar Public Library's Library Carnival is September 22 at 10:00 am. Join Sirloin the Library's Dancing Cow and clowns Poppy, Bubbles, and Sparkles for this fun, free event that includes snacks, temporary tattoos, music, crafts, and games. Contact the library for more info.
Ahoy, maties! Garfield County Libraries is hosting Pirate Fest on September 16 at Parachute Branch Library. Learn about the Golden Age of Piracy, sing shanties, see real cannon fire demonstrations, and craft with the Highland Rogues. Event details.
High Plains Library District announces YES!fest – the Youth Engineering and Science Festival for the whole family. This free event will be held on September 16 at LINC, and will include science and engineering exhibitors, hands-on activities, and special guest speaker Temple Grandin.
Loveland Public Library is partnering with Heart and Sol to host the 2023 Latine Heritage Celebration on September 16 at Fort Lagoon. Join them from 2:00 to 6:00 pm for dance, music, and the spoken word, plus food trucks and vendor/community resource booths. Event details.
Aurora Public Library announces that Aurora Mini-Con is returning in-person on Saturday, September 23 at Aurora Central Library. This free, family-friendly event includes comic-themed crafts and activities, panel discussions, exhibits, gaming, cosplay contest, vendors, and much more!
Celebrating Community
Denver Public Library is celebrating Hispanic Heritage Month by hosting some memorable programs and events that highlight the histories, cultures, and contributions of Hispanic communities. From September 15 through October 15 they are offering such programs as themed crafts and storytelling, a mural dedication, bingo, a book reception, cooking classes, a folk music performance, community cultural night, and the Latino Community Service Awards. Visit the Hispanic Heritage Month website to see the robust lineup of events.
Durango Public Library celebrates The History of Hula with Ka Pa Hula I Na Mauna, September 19 at 4:00 pm. The afternoon will start with a fun family craft followed by a hula demonstration. Event details.
Bemis Public Library presents the third annual One Book One Littleton featuring Denver author Robert Justice on Friday, September 29. This annual event encourages all members of the community to read the same book and engage with the author at a reception and keynote event. They Can't Take Your Name, set in Denver's Five Points neighborhood, is a story of wrongful conviction, racial injustice, and a daughter's fight to clear her father's name. Information and tickets are at BemisLibrary.org/OneBook.
Kids & Teens
Ruby M. Sisson Memorial Library invites families to Board Game Central, an all-ages event on September 22 from 4:00 to 6:00 pm. Learn a new game or play an old favorite. Event details.
Louisville Public Library will host Beautiful Butterflies presented by the Butterfly Pavilion on September 30 at 10:15 am. Learn about the life cycle and behavior of these tropical insects. Registration required.
Eagle Valley Library District's Reading Buddies program starts next week and continues through mid-November. The program pairs teen volunteers (Big Buddies) with younger students (Little Buddies) for weekly reading and enrichment activities. Learn more and register.
Estes Valley Library is hosting a Float Design Competition for kids and teens through the end of September. Create a miniature float that, if selected, could become a full-scale design and entry in the "Catch the Glow" parade. Crafting supplies are available in the makerspace. Learn more.
Jefferson County Public Library invites you to their Belmar Teen Art Exhibit Reception on September 20 at Belmar Library. Throughout August, teens could submit up to three works on any theme. Now it's time to celebrate their artistic endeavors with a public reception. Learn more.
Clear Creek County Library District is hosting a Glow Party for tweens/teens on September 28 at Idaho Springs Library. Participants will enjoy a dazzling evening of glow-in-the-dark games and crafts under the blacklight. Registration required.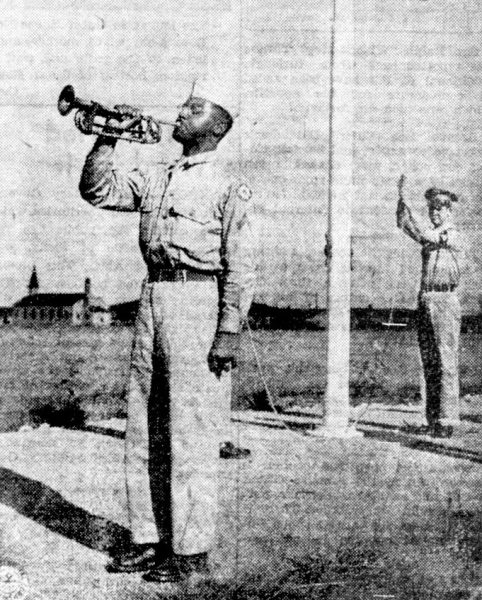 What's New at Colorado State Library
Library Leadership
Colorado State Publications Library Blog
Program Spotlight
Adventures in Summer Programming Workshop
Calling all summer library program designers: join Cristy Moran, Adult Services Consultant, and Kate Brunner, Youth & Family Services Consultant, for one of their upcoming workshops to plan 2024 summer library programming. Please consider attending whether or not you are planning to use the Collaborative Summer Library Program's 2024 materials.
Durango Public Library, Tuesday, October 24, 9:30 am – 4:00 pm
Glenwood Springs Branch of Garfield County Libraries, Thursday, October 26, 9:30 am – 4:00 pm
College Hill Branch of Westminster Public Libraries, Wednesday, November 8, 9:30 am – 4:00 pm
LINC Library, High Plains Library District in Greeley, Monday, November 13, 9:30 am – 4:00 pm
Woodruff Memorial Library in La Junta, Wednesday, November 15, 9:30 am – 4:00 pm
Each workshop will include lunch and time for networking. Registration is free but seating is limited. Contact Kate (brunner_k@cde.state.co.us) or Cristy (moran_c@cde.state.co.us) for more info.
Learning Opportunities
Library Jobline
Are you considering a job change this year? Check out Library Jobline for hot new library employment opportunities, like this selection from around Colorado.
---
This post is part of the Spotlight on Sharing initiative, which aims to increase the visibility of Colorado library programs and resource sharing. Do you have a story from your library to share? Email Amy Hitchner, ahitchner@coloradovirtuallibrary.org.
All images are from the Colorado Historic Newspapers Collection, a service of Colorado State Library.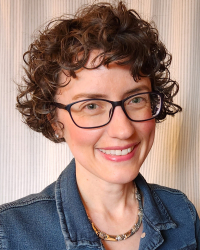 Latest posts by Amy Hitchner
(see all)