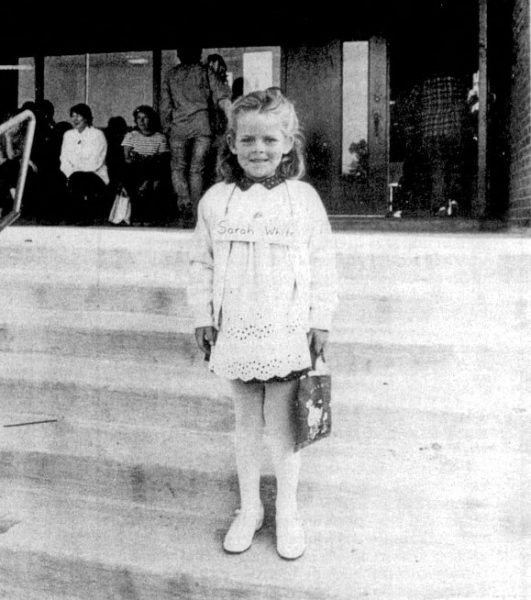 The Friday Grab Bag is a weekly series that highlights fun, unique, and interesting happenings in Colorado libraries, and includes news from Colorado State Library.
Let's open the Friday Grab Bag!
Special Showings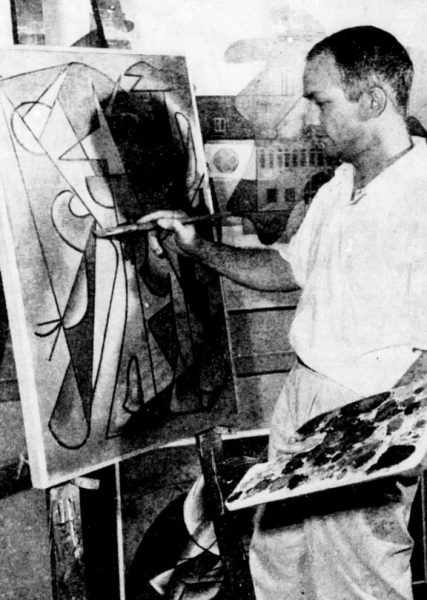 Pikes Peak Library District will be hosting the Americans and the Holocaust Exhibit from September 5 through October 11 at Penrose Library. They were selected as one of only 50 libraries in the United States to host the traveling exhibition from the U.S. Holocaust Memorial Museum, which examines the motives, pressures, and fears that shaped Americans' responses to Nazism, war, and genocide in Europe during the 1930s and 1940s. Read more about the exhibit and related events.
Clearview Library District is hosting a Solar Eclipse Viewing Party on October 14, 9:30 am, at Windsor-Severance Library. Join them for solar-themed storytimes, crafts, activities, and snacks all leading up to the star of the show: the solar eclipse! Learn more.
High Plains Library District is celebrating the participants of their 4th Annual Juried Youth Art Show at an Opening Reception on September 9 at Erie Community Library. Attendees will enjoy music, snacks, a photo booth, and wonderful art to view. Event details.
Mesa County Libraries is hosting a Meet and Greet with Artist in Residence Kathy Thaden, September September 5, 12:00 pm, at 970West Studio. Thaden's contemporary mosaics range from abstracts to commissioned work inspired by nature and the desert Southwest. Event details.
Join Garfield County Libraries at a reception to celebrate the unveiling of The Good of the Hive Mural at the Rifle Branch Library on September 9 at 10:00 am. Come meet the artist, Matt Willey, as he presents his mural project. Enjoy raffles, refreshments, kids activities, and a concert featuring The Queen Bees. Learn more.
Calling All Kids
Jefferson County Public Library's Kids & Families team announces the September 1st launch of the newest permanent program for school-aged JCPL patrons: 500 Books Before Middle School. Children in K-5 can earn prizes—including a backpack 'brag tag', free books, and personalized bookplate—while they build confidence as independent readers. This program is NRR (No Reading Rules): children may read (or listen!) wherever their heart leads them. Best yet, when a child completes the program, they will be allowed to re-register and start all over again.
Boulder Public Library's Reading Buddies program is back! From September through December, children in 1st-3rd grade will meet weekly with their Big Buddy (an adult volunteer or CU student) for reading, writing, and literacy activities.
Loveland Public Library invites kids ages 5-10 for Molcajete Prep and Seasoning, a cooking workshop led by Chef Andrea on September 7 at 5:00 pm. Participants will take turns grinding rice in the molcajete, then sample freshly made salsa. Learn more.
Broomfield Library is accepting donations for their Costume Swap from September 1-29. Donate your clean, gently used costumes, then shop the swap on September 30 from noon to 3:00 pm. Learn more.
Montrose Library District invites kids and families to their Botanic Gardens Pizza Harvest, September 9 at the Montrose Botanic Gardens. They'll be grilling up some delicious pizza using vegetables and herbs from the garden. Event details.
Always Learning
New to birding in Colorado? Wondering where to begin? Jefferson County Public Library invites you to join Denver Audubon for Beginning Birdwatching, an introduction to the art and science of bird identification. Learn tips and tricks for how to identify birds by sight, sound, and habitat, as well as advice on choosing and using binoculars, field guides, and phone apps. Join them on September 28, 6:30 pm, at Edgewater Library.
Gunnison County Libraries welcomes health and wellness coach Jalene Szuba for Sleep Better, a presentation on the importance of sleep and how to get better sleep using actionable steps. Join her on September 5, 6:00 pm, at Crested Butte Library. Details are on the event calendar.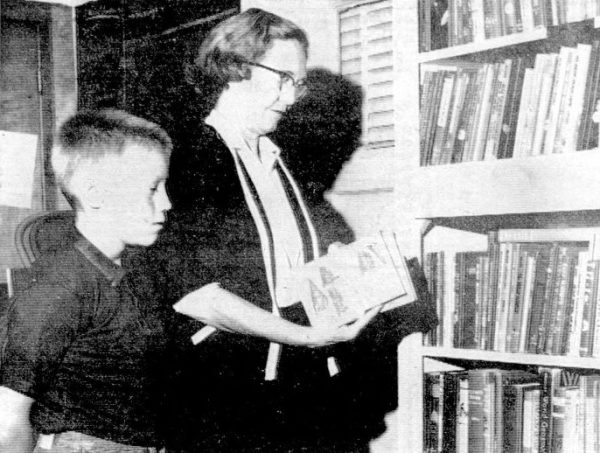 Boulder County Parks & Open Space will present Fall in the Foothills, a celebration of autumn via an indoor slideshow and activity program at Longmont Public Library on September 9 at 2:00 pm. Learn about the best places to view fall plants, enjoy a picnic, or go on a foliage-filled hike. Register online.
Park County Public Libraries welcomes wildlife educator Sue Krause for her presentation Birds on the Move, September 9 at Bailey Library. Learn about the wonders of bird migration and where birds are headed in the fall and spring. Visit the event calendar for details.
Summit County Library's Spelling Bee for Adults is that chance at sweet redemption you've been waiting for since 3rd grade. You'll have the opportunity to test your skills the first Wednesday of every month at Bluebird Market in Silverthorne. Sign-up starts at 6:30 pm and the Bee starts at 7:00. Event details.
Durango Public Library welcomes former Durango city planner Greg Hoch for his presentation Downtown Durango Design Perspective on September 6 at 7:00 pm. The presentation is part of the Durango Herald's History Live program. Events details.
Pueblo City-County Library District invites you to Celebrate Brazilian Independence Day, September 7 at the Rawlings' Makerspace. This all-day event will feature activities and music that celebrate Brazilian culture. Learn more.
Jamie LaRue, executive director of Garfield County Libraries, has a new book coming out on September 19, 2023. On Censorship: A Public Librarian Examines Cancel Culture in the US is suitable for general audiences and librarians alike. You can pre-order your copy on the Fulcrum Publishing website.
What's New at Colorado State Library
Book Club Resource
Library Research Service
Colorado State Publications Library Blog
Learning Opportunities
Library Jobline
Are you considering a job change this year? Check out Library Jobline for hot new library employment opportunities, like this selection from around Colorado.
---
This post is part of the Spotlight on Sharing initiative, which aims to increase the visibility of Colorado library programs and resource sharing. Do you have a story from your library to share? Email Amy Hitchner, ahitchner@coloradovirtuallibrary.org.
All images are from the Colorado Historic Newspapers Collection, a service of Colorado State Library.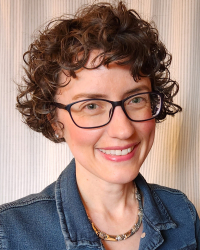 Latest posts by Amy Hitchner
(see all)