The Friday Grab Bag is a weekly series that highlights fun, unique, and interesting happenings in Colorado libraries, and includes news from Colorado State Library.
Let's open the Friday Grab Bag!
Make it Great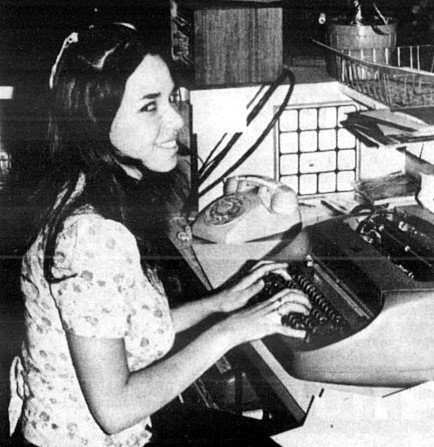 Berthoud Community Library District is holding their Third Annual Amateur Bake-Off on October 14. This year's category is cookies! Contact the library to register.
Lyons Community Library is sharing the bounty from their Children's Garden at Seed Collection Saturday. Children and teens are invited to join them on October 7 at 10:15 to collect seeds that can be planted in future gardens. Learn more.
Ignacio Community Library is hosting a Craft Swap on October 11 & 12. Bring in your extra supplies to share with fellow crafters. Event details.
Mesa County Libraries invites aspiring filmmakers and video enthusiasts to a Filmmaker's Workshop on October 6 at 970West studio. Participants will determine the topics they will explore at the monthly sessions. Learn more.
Aurora Public Library will host Eurekas for a Light-Up Lightsabers Workshop on October 14 at Martin Luther King Jr Library. Registration is already full for this hands-on maker event that fuses engineering, electronics, and sci-fi fun. Event details.
Expert Presenters
Denver Public Library invites you to two upcoming author talks: the first is An Afternoon with Camille T. Dungy author of Soil: The Story of a Black Mother's Garden on October 7, 3:00 pm, at CSU Spur. Dungy's memoir recounts her seven-year odyssey to diversify her Fort Collins garden despite restrictive planting policies. Then, on October 21 at 3:00 pm, author Silvia Pettem will be at the Ross-University Branch to discuss The Blonde Tigress: the Untold Story of Eleanor Jarman, which sets the mystery and intrigue of an infamous wanted woman into historic context.
Northern Colorado Libraries & CSU Extension will present Plants that will Kill You! as part of the CSU Master Gardeners Monthly Webinar series on October 11 at noon. John Murgel from the Douglas County Extension will be the instructor for the session. Register for a Zoom link.
Louisville Public Library will host The Rocky Mountain Paranormal Research Society for Ghost Hunting 101 on October 7 at 2:00 pm. The presentation will include instructions on using common equipment to spot specters. Register online.
Ruby M. Sisson Memorial Library will host local astronomy club the San Juan Stargazers and the local Girl Scouts troop for a Solar Eclipse program on October 11 at 4:30 pm. See the library calendar for details.
Welcome, Autumn
High Plains Library District welcomes all ages to the Eaton Library Fall Festival on October 7 at 2:00 pm. The afternoon's events will include face painting, balloon animals, a petting zoo, cider, and more.
Garfield County Libraries are hosting Great Pumpkin Carve events throughout October at five locations, starting with the Rifle Branch Library on October 13. Pumpkins, patterns, and tools will be provided while supplies last. Check the calendar for all events in this series.
Gilpin County Public Library invites entries to their Pumpkin Decorating Contest through October 29. Pumpkins must be decorated, not carved, and should depict a book or movie character. The contest is open to all ages; winners will be announced on October 31.
Longmont Public Library will participate in the city's Day of the Dead Celebration on October 14. While you're downtown, visit the library's booth to learn about the culture, participate in arts and crafts activities, and more. Event details.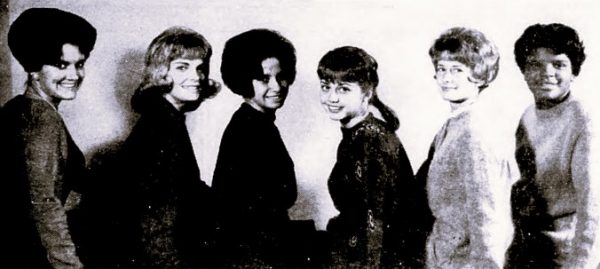 What's New at Colorado State Library
Colorado State Library at CALCON 2023
Historic Newspapers Presentation
Join Leigh Jeremias, Digital Collections Senior Consultant, for Colorado Historic Newspapers Collection: Reading Yesterday's News Online Today to Find Your Family's Story on Saturday, October 7 from 1:00 PM to 2:30 PM at High Plains Library District, LINC Library Innovation Center in Greeley. Her presentation will cover key website features, tips and tricks for searching, the CHNC digitization process, and how titles are added to the collection. Afterwards there will be a tour of the new genealogy section at LINC. Register for this free event.
Colorado State Publications Library Blog
Adventures in Summer Programming Workshop
Calling all summer library program designers: join Cristy Moran, Adult Services Consultant, and Kate Brunner, Youth & Family Services Consultant, for one of their upcoming workshops to plan 2024 summer library programming. Please consider attending whether or not you are planning to use the Collaborative Summer Library Program's 2024 materials.
Durango Public Library, Tuesday, October 24, 9:30 am – 4:00 pm
Glenwood Springs Branch of Garfield County Libraries, Thursday, October 26, 9:30 am – 4:00 pm
College Hill Branch of Westminster Public Libraries, Wednesday, November 8, 9:30 am – 4:00 pm
LINC Library, High Plains Library District in Greeley, Monday, November 13, 9:30 am – 4:00 pm
Woodruff Memorial Library in La Junta, Wednesday, November 15, 9:30 am – 4:00 pm
Each workshop will include lunch and time for networking. Registration is free but seating is limited. Contact Kate (brunner_k@cde.state.co.us) or Cristy (moran_c@cde.state.co.us) for more info.
Learning Opportunities
Library Jobline
Are you considering a job change this year? Check out Library Jobline for hot new library employment opportunities, like this selection from around Colorado.
---
This post is part of the Spotlight on Sharing initiative, which aims to increase the visibility of Colorado library programs and resource sharing. Do you have a story from your library to share? Email Amy Hitchner, ahitchner@coloradovirtuallibrary.org.
All images are from the Colorado Historic Newspapers Collection, a service of Colorado State Library.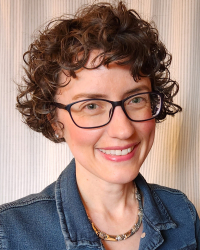 Latest posts by Amy Hitchner
(see all)