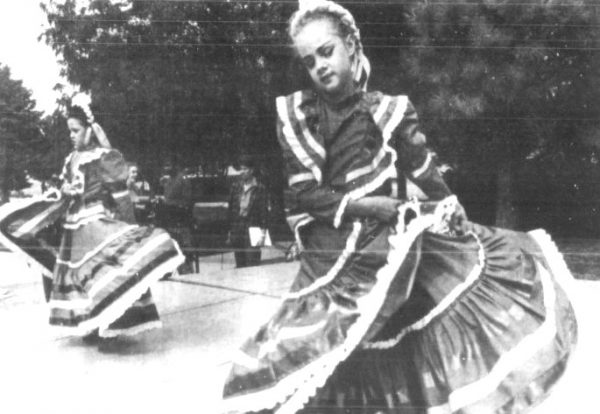 The Friday Grab Bag is a weekly series that highlights fun, unique, and interesting happenings in Colorado libraries, and includes news from Colorado State Library.
Let's open the Friday Grab Bag!
Halloween Your Way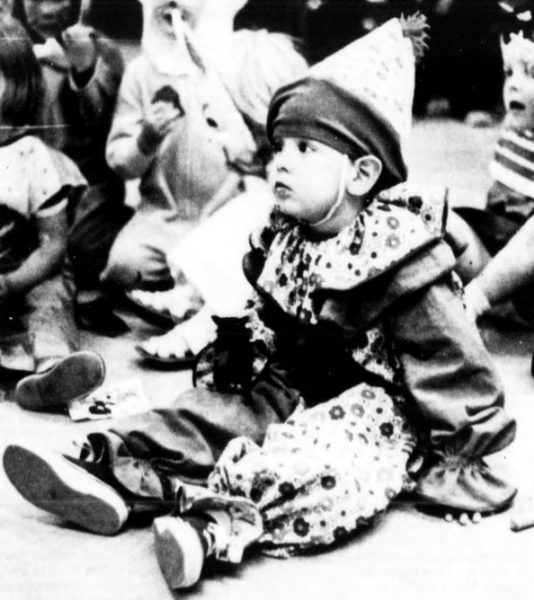 Little ghosts and goblins are invited to Garfield County Libraries' Preschool Halloween Parade and Trunk or Treat on October 27 at Rifle Branch Library. Local businesses and organizations will be handing out Trunk or Treat goodies in the library parking lot at 11:00 am, and afterwards there will be a Trick or Treat parade.
Silverton Public Library's 2nd Annual Halloween Costume Contest Party is October 27 at 6:30 pm. Enjoy an evening of treats, games, crafts, and of course the contest. Prizes will be awarded in children and adult categories.
Alamosa Public Library is throwing a Pre-Halloween Spooky Spa Night for Caregivers on October 25 at 5:30 pm. Enjoy some snacks and leave refreshed with self-care items for you and early literacy activity ideas for your little ones. Register online.
Durango Public Library's Haunted Halloween Bash on October 27 is a teen party with the requisite crafts, games, and activities. Creative Halloween costumes are encouraged. Registration required.
Are you ready for Next Level Pumpkin Carving? Estes Valley Library is offering several sessions of this class from October 24-27 that will help you create exciting new pumpkin designs. View the schedule and register.
Summit County Library is holding its 1st Annual Halloween Party at the Main Library in Frisco on October 27, 3:00 pm. There will be a costume contest, games and tons of candy! RSVP for a special prize.
Fort Morgan Library and Museum's Halloween Spooktacular on October 23 is an afternoon of stories, candy, crafts, and a scavenger hunt. The fun starts at 3:30 pm.
Build a spooky—and edible—haunted house at High Plains Library District's Gingerbread Cookie Spooktacular, October 25 at LINC. Registration is already full for this delicious event.
Jefferson County Public Library's Halloween Scares Film Series is a month of classic spooky films. Join them for their next event, a screening of Hitchcock's thriller The Birds, on October 21, 2:00 pm, at Arvada Library.
Bring your kids to join Bemis Public Library's Annual Costume Parade, October 26 at 11:00 am. The parade will be led by the dog mayor and dog mayor pro tem of Littleton.
Discover amazing facts about owls at Lyons Community Library's "Hoot"oween with the Owls, October 25 at 3:30 pm. They may have a spooky reputation, but these birds have some amazing characteristics to explore. Register online.
Mancos Public Library is serious about Zombie Apocalypse Survival. Their two-day workshop for teens on October 27 & 28 will cover general survival skills as well as those more specific to a zombie threat.
La Veta Public Library and Mountain Merman Brewery are hosting a special Halloween Trivia Night, October 26 at 6:00 pm. Compete with your team of up to five people for a chance to win prizes.
Mesa County Libraries' in-house historian, Ike Rakiecki, will present Mesa County Ghost Towns on October 21 at the Palisade Branch. Learn about some of the abandoned towns and communities in Mesa County through photos and maps. Registration required.
Pick 'n' Mix
Denver Public Library invites you to join Colorado native and author Logan Steiner in a talk about her debut novel, After Anne: A Novel of Lucy Maud Montgomery's Life, on November 4, 3:00 pm, at Ross-University Hills Branch Library. Fans of the Anne of Green Gables series will delight in the stunning and unexpected portrait of its creator.
Pikes Peak Library District invites writers to explore the Art of Imagery at their NaNoWriMo Workshop on October 23 at Monument Library. Local author Susan Miura will help aspiring novelists to show, not tell, settings, emotions, and actions. Register online.
Salida Regional Library and Moonlight Pizza present Fantasy Faire 2023, October 28 from 11:00 am to 4:00 pm at Alpine Park. Bring the whole family to this free, mini-Renaissance festival featuring performers, activities, and vendors. Fantasy-themed costumes are encouraged.
Poudre Libraries is seeking participants for their Adult LEGO Competition on October 21 from 1:00 to 4:00 pm at Old Town Library. Registered competitors will have two hours of build time (legos will be provided), then present their creations for judging.
The Friday "Brag"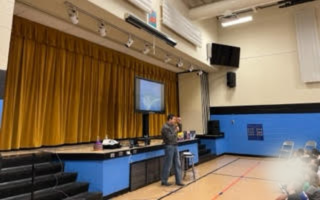 Sandy from Pueblo City-County Library District wants to recognize Colorado Humanities for their Colorado Center for the Book Speakers Bureau. Through the program, Pueblo was able to bring Jeff Bennett, author of Totality! An Eclipse Guide in Rhyme and Science, to their district. Jeff offers two free school visits when he visits libraries (learn more about Jeff's program, Big Kid Science). So far, Pueblo is the only district who has requested him through Colorado Humanities, so Sandy wanted to spread the word about this amazing program.
What's New at Colorado State Library
Call for Proposals: Colorado Resource Sharing Conference
The CO Resource Sharing Conference Planning Committee is now accepting program proposals for the upcoming virtual conference on April 17-18, 2024.
Topics of particular interest: Managing Organizational Change, Workflows & Documentation, E-resources & Controlled Digital Lending, ILL Marketing & Promotion, Artificial Intelligence/ChatGPT in Libraries
Adult Services
Library Research Service
Learning Opportunities
Growing Readers Together webinars
Creating a Trauma-Informed Library

Blended learning; online discussion October 25, 12:00 – 1:30 pm
Registration limited to Colorado library staff

In Our own Voice (NAMI Colorado)

October 31, 1:00 – 2:00 pm
Registration limited to Colorado library staff

Introduction to Positive Youth Development (limited to Colorado library staff)
Self and Community-Care Strategies for Library Staff

November 7, 12:00 – 1:00 pm
Registration limited to Colorado library staff

Digital Equity Plan for Colorado with Melanie Colletti

November 9, 11:00 am – 12:00 pm

De-escalation Skills Workshop

Thursday, November 16, 10:00 am – 12:00 pm

Online Learning Opportunities in October 2023 for Library Staff. Browse this calendar of free online learning opportunities shared with us by Wyoming State Library.
Library Jobline
Are you considering a job change this year? Check out Library Jobline for hot new library employment opportunities, like this selection from around Colorado.
---
This post is part of the Spotlight on Sharing initiative, which aims to increase the visibility of Colorado library programs and resource sharing. Do you have a story from your library to share? Email Amy Hitchner, ahitchner@coloradovirtuallibrary.org.
Except where noted, all images are from the Colorado Historic Newspapers Collection, a service of Colorado State Library.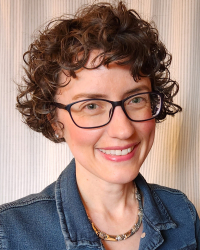 Latest posts by Amy Hitchner
(see all)