Penguin Random House and Library of America are offering $1,200 grants for programming to support Latino poetry and humanities in our libraries through their Latino Poetry project.
Colorado State Library is encouraging libraries of all sizes, throughout all regions of the state, and that serve communities of all kinds to apply for this opportunity. We commit to supporting libraries in both accessing this grant opportunity and in developing programs, brainstorming ideas, and finding partners to bring Latino poetry and humanities programs to our library communities.
Visit the project website at latinopoetry.org
From Brian McCarthy, Project Manager and Associate Publisher at Library of America:
What does Latino poetry reveal about America? How might it help us imagine a more just, joyful, and capacious future? Made possible with a Chairman's Special Award from the National Endowment for the Humanities, Places We Call Home seeks to foster nationwide conversation on this vital literature through a groundbreaking new anthology edited by Rigoberto González, events around the country, an online media archive, and a wealth of library resources meant to spur in-depth reflection and discussion on key figures and themes.
What can Latino poetry tell us about what America has been and who we might, as a nation, become? This initiative explores these and other questions through a multifaceted engagement with the Latino poetic tradition, illuminating how its rich, imaginative legacy of creativity, struggle, and reinvention shapes our evolving understanding of what it means to call the United States home.
Supported by a special Chair's award from the National Endowment for the Humanities, Latino Poetry comprises a groundbreaking new anthology edited by poet and scholar Rigoberto González; public programming in libraries, museums, and arts centers around the country and in Puerto Rico; and an online media archive tracing the far-reaching and multivoiced tradition of Latino poetry. Libraries are invited to apply for grants of $1,200 to support free public programs exploring Latino poetry in their communities. Seventy-five grants will be awarded in all nationwide and the deadline for applications is January 5, 2024.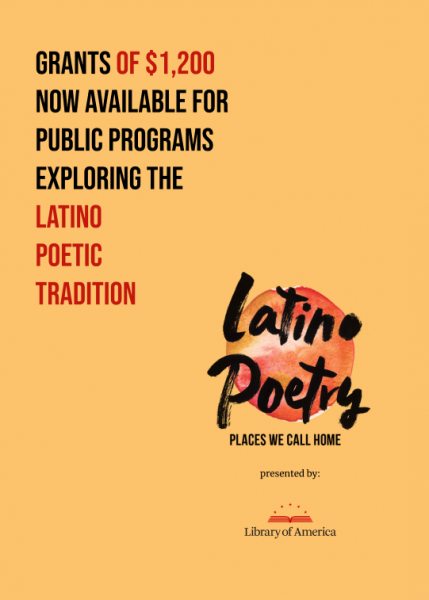 A downloadable Latino Poetry Reader of featured poems, scholarly essays, and discussion questions will be distributed for use in each of these community programs, with additional resources available online. In the coming months, video poetry readings and commentary from leading poets and scholars will be posted and permanently archived on the website. 
***
To learn more about the Latino Poetry grant and for support in applying, developing programs, and partnership opportunities, reach out to Cristy Moran, Adult Library Services Senior Consultant, at Colorado State Library via email at moran_c@cde.state.co.us.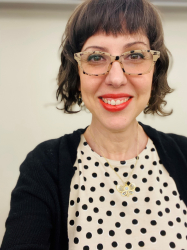 Latest posts by Cristy Moran
(see all)