The Friday Grab Bag is a weekly series that highlights fun, unique, and interesting happenings in Colorado libraries, and includes news from Colorado State Library.
Let's open the Friday Grab Bag!
Spooky Season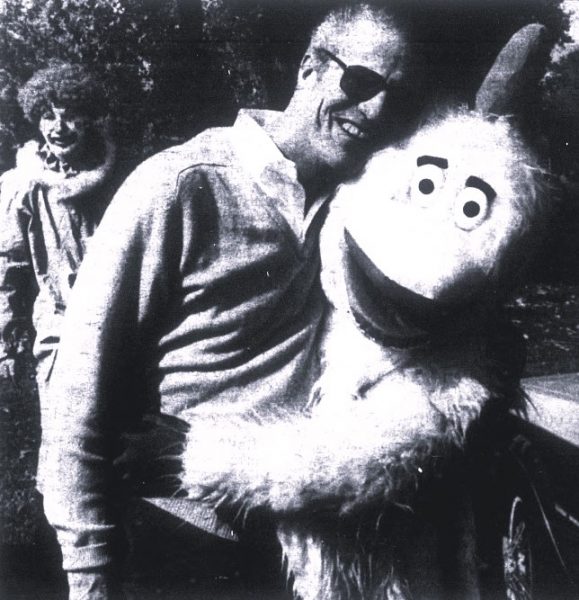 Trinidad Public Library is hosting Family Fun Saturday: Halloween Time on October 28 at 2:00 pm. Join them for costume judging, a movie, and snacks.
Vail Public Library invites kids to create Glow in the Dark Sugar Skull Mason Jars on October 17 at 3:30 pm. These fun and spooky crafts are perfect for the season. No registration required.
Cañon City Public Library's Children's Fall Festival is October 19 at 5:00 pm. Join them and their community partners at the Abbey Field House for hayrides, games, treats, and refreshments. Learn more.
Louisville Public Library invites families to a Fall Festival on October 18 at 4:00 pm. The afternoon will include fall crafts for ages 3+. Register online.
Teens and tweens are invited to Ruby M. Sisson Memorial Library's Werewolf Party on October 13 at 4:00 pm. Enjoy an evening of werewolf crafts, games, stories, and snacks. Contact the library for details.
Pueblo City-County Library District is showing a Sea Creature Double Feature on October 19, 5:30 pm, at Rawlings Branch. Enjoy some snacks while watching two classic 1950s flicks: Attack of the Giant Leeches and Creature from the Black Lagoon. Learn more.
Westminster Public Library is throwing an all-ages Glow in the Dark Costume Ball, October 16 at College Hill Library. Registration is already full for this event, which features dancing, a photo booth, glow sticks, snacks, and more. Event details.
Art Among Us
Arapahoe Libraries is looking for artists to share their talents with the community by showcasing their work in Art Galleries at Eloise May, Koelbel, and Smoky Hill libraries. Artists should submit 5-10 images of their 2D art along with the online application by October 31. Read all the guidelines.
Meet local painter Louise Medved at an Artist Reception hosted by Pine River Library on October 18 at 5:30 pm. Her unique watercolors and acrylics will be on display at the library through December. Library calendar.
Garfield County Libraries' Silt Branch is launching an ongoing exhibit to feature original creations from artists ages 10-18. When tweens/teens submit their artwork for display they will be entered into a drawing for $100 worth of art supplies. Contact the library for details.
Pikes Peak Library District announces the second annual Pikes Peak Live!, an all-day event on October 14 that consists of performing art workshops and culminating in a talent showcase for the public. Participants can choose to attend poetry, singing and performance, or stand-up comedy workshops. The showcase starts at 2:45 pm.
Pick 'n' Mix
Get the most out of this year's harvest with Canning Tomatoes, a workshop offered by Broomfield Library and CSU Extension on October 21 at 9:00 am. Learn about canning equipment and watch a live demonstration. No registration is required.
Delta County Libraries invites you to help them get their 2024 seed library in order at a Seed Sorting Party on October 21 at Cedaredge Library. Volunteers will help sort, package, and label seeds under the guidance of Elizabeth Buckingham from Quiet Farm. Event details.
Lyons Community Library is holding two NaNoWriMo Prep Sessions this month to get aspiring novelists ready to write in November. Join them on October 17 at 5:30 pm and October 23 at 4:00 pm to brainstorm ideas, develop characters, and construct a plot. Registration is required.
At Wilkinson Public Library's Field Trip for Adults series, participants visit the people and places behind their community's infrastructure. Upcoming trips include the Wastewater Treatment Plant on October 18 and the Telluride Medical Center on October 30.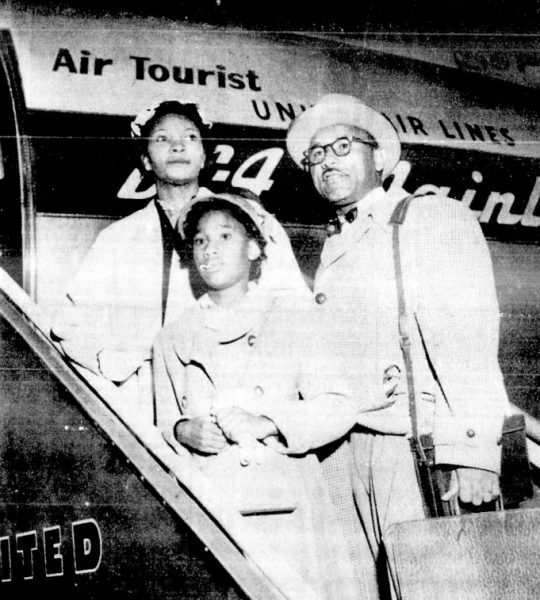 What's New at Colorado State Library
Book Club Resource
Adult Services
Learning Opportunities
Library Jobline
Are you considering a job change this year? Check out Library Jobline for hot new library employment opportunities, like this selection from around Colorado.
---
This post is part of the Spotlight on Sharing initiative, which aims to increase the visibility of Colorado library programs and resource sharing. Do you have a story from your library to share? Email Amy Hitchner, ahitchner@coloradovirtuallibrary.org.
All images are from the Colorado Historic Newspapers Collection, a service of Colorado State Library.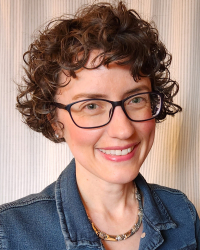 Latest posts by Amy Hitchner
(see all)