October 9th is the third Indigenous Peoples' Day in the US, a holiday that was established in 2021 to celebrate "the invaluable contributions and resilience of Indigenous peoples" and recognize "their inherent sovereignty."
It may serve as a reminder that today, Indigenous peoples face a range of issues but their literature is more than stories of violence and woe, offering human stories we would all do well to hear.
The Colorado Book Club Resource includes dozens of fantastic titles for doing exactly that. There is a full list of relevant works available in the catalog, and a selection is shown below. We hope your book club will consider requesting one of these titles for November's National Native American Heritage Month – and beyond!
*
The Sea Of Grass: A Family Tale From the American Heartland, By Walter R Echo-Hawk
This historical fiction novel is inspired by real people and events that were shaped by the land, animals, and plants of the Central Plains and by the long sweep of Indigenous history in the grasslands. Major events are presented from a Pawnee perspective to capture the outlook of the Echo-Hawk ancestors.
The oral tradition from ten generations of Echo-Hawk's family tell the stories of the spiritual side of Native life, and give voice to the rich culture and cosmology of the Pawnee Nation.
Ceremony, By Leslie Marmon Silko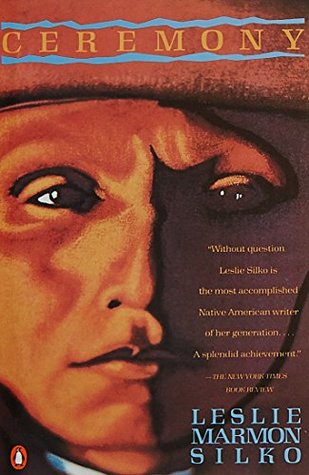 Thirty years since its original publication, Ceremony remains one of the most profound and moving works of Native American literature, a novel that is itself a ceremony of healing. Tayo, a World War II veteran of mixed ancestry, returns to the Laguna Pueblo Reservation. He is deeply scarred by his experience as a prisoner of the Japanese and further wounded by the rejection he encounters from his people. Only by immersing himself in the Indian past can he begin to regain the peace that was taken from him. Masterfully written, filled with the somber majesty of Pueblo myth, Ceremony is a work of enduring power.
Great Short Stories By Contemporary Native American Writers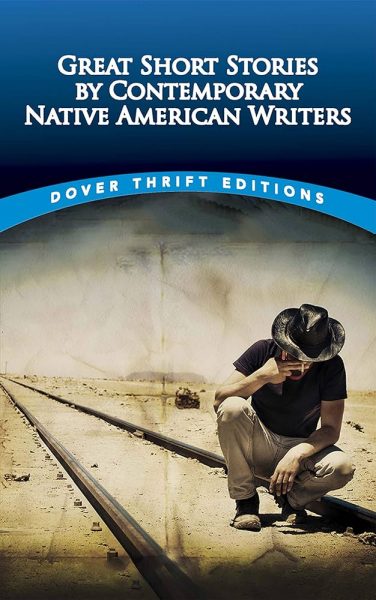 This new anthology of short fiction by Native Americans features a wide range of contemporary writers. It includes stories dating from the early twentieth century by Pauline Johnson, daughter of a Mohawk chief, whose works helped define Canadian literature; Zitkala-Sa, a Sioux writer whose books were among the first to bring Native American stories to wider recognition; John M. Oskison, whose Cherokee ancestry informed his tales of the cultural clash faced by children of mixed marriages; and D'Arcy McNickle, Cree activist and anthropologist. Ten additional stories date from the 1960s through the twenty-first century, ranging in their settings from Canada to New Mexico. Selections include Leslie Marmon Silko's "The Man to Send Rain Clouds," "Crow's Sun" by Duane Niatum, "Beading Lesson" by Beth H. Piatote, Sherman Alexie's "War Dances," and other tales that explore cultural borders and intersections, dramatizing the ways in which people discover their own heritage as well as the wider world.
Night Of The Living Rez, By Morgan Tally
Set in a Native community in Maine, Night of the Living Rez is a riveting debut collection about what it means to be Penobscot in the twenty-first century and what it means to live, to survive, and to persevere after tragedy.
In twelve striking, luminescent stories, author Morgan Talty―with searing humor, abiding compassion, and deep insight―breathes life into tales of family and a community as they struggle with a painful past and an uncertain future. A boy unearths a jar that holds an old curse, which sets into motion his family's unraveling; a man, while trying to swindle some pot from a dealer, discovers a friend passed out in the woods, his hair frozen into the snow; a grandmother suffering from Alzheimer's projects the past onto her grandson; and two friends, inspired by Antiques Roadshow, attempt to rob the tribal museum for valuable root clubs.
A collection that examines the consequences and merits of inheritance, Night of the Living Rez is an unforgettable portrayal of an Indigenous community and marks the arrival of a standout talent in contemporary fiction.
Killers Of The Flower Moon: The Osage Murders And The Birth Of The FBI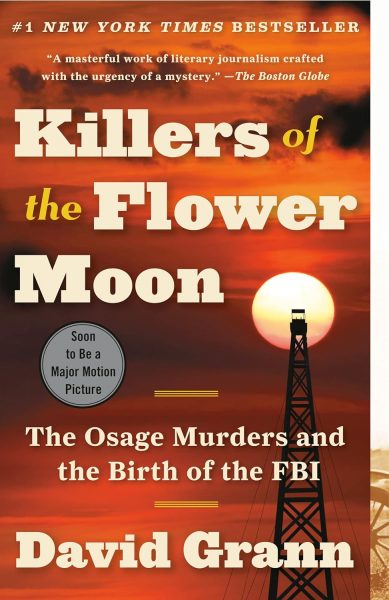 In the 1920s, the richest people per capita in the world were members of the Osage Nation in Oklahoma. After oil was discovered beneath their land, the Osage rode in chauffeured automobiles, built mansions, and sent their children to study in Europe.
Then, one by one, the Osage began to be killed off. The family of an Osage woman, Mollie Burkhart, became a prime target. One of her relatives was shot. Another was poisoned. And it was just the beginning, as more and more Osage were dying under mysterious circumstances, and many of those who dared to investigate the killings were themselves murdered.
As the death toll rose, the newly created FBI took up the case, and the young director, J. Edgar Hoover, turned to a former Texas Ranger named Tom White to try to unravel the mystery. White put together an undercover team, including a Native American agent who infiltrated the region, and together with the Osage began to expose one of the most chilling conspiracies in American history.
A Century Of Dishonor: The Classic Exposé of the Plight of the Native Americans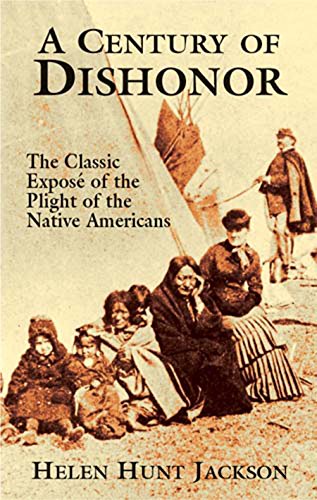 Sharply critical of the United States government's cruelty toward Native Americans, this monumental study describes the maltreatment of Indians as far back as the American Revolution. Focusing on the Delaware and the Cheyenne, the text goes on to document and deplore the sufferings of the Sioux, Nez Percé, Ponca, Winnebago, and Cherokee — in the process revealing a succession of broken treaties, the government's forced removal of tribes from choice lands, and other examples of inhuman treatment of the nation's 300,000 Indians. Stirring and eloquently stated, A Century of Dishonor was written in the hope of righting the wrongs inflicted upon this nation's first inhabitants. Within a year following its publication (1881), the book helped create the powerful Indian Rights Association. Decades later, author and critic Allen Nevins described the volume as "one of the soundest and most exhaustive works" ever written about Indian rights. Still a valuable reference, this book will be welcomed by students, historians, and others interested in the plight of Native Americans.
When My Brother Was An Aztec, by Natalie Diaz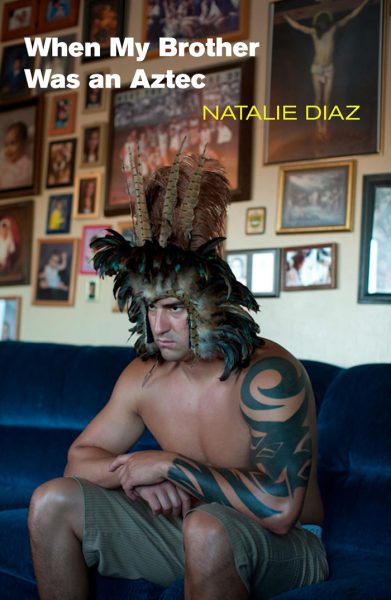 "I write hungry sentences," Natalie Diaz once explained in an interview, "because they want more and more lyricism and imagery to satisfy them." This debut collection is a fast-paced tour of Mojave life and family narrative: A sister fights for or against a brother on meth, and everyone from Antigone, Houdini, Huitzilopochtli, and Jesus is invoked and invited to hash it out. These darkly humorous poems illuminate far corners of the heart, revealing teeth, tails, and more than a few dreams.
I watched a lion eat a man like a piece of fruit, peel tendons from fascia
like pith from rind, then lick the sweet meat from its hard core of bones.
The man had earned this feast and his own deliciousness by ringing a stick
against the lion's cage, calling out Here, Kitty Kitty, Meow!
With one swipe of a paw much like a catcher's mitt with fangs, the lion
pulled the man into the cage, rattling his skeleton against the metal bars.
The lion didn't want to do it
He didn't want to eat the man like a piece of fruit and he told the crowd
this: I only wanted some goddamn sleep . . .
Erené With Wolf Medicine, By Irene I Blea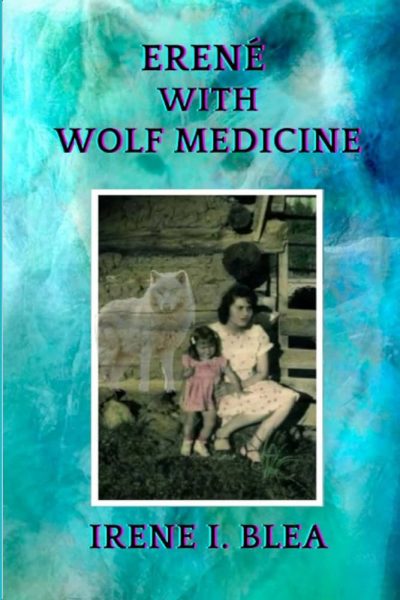 There are many surprises in this book. In Erené With Wolf Medicine Irene I. Blea skillfully introduces us to her Native American, Chicano, and dominant cultural experiences. She carries us with her when she moves from a mountain to rural farm life, to an industrial city, and produces an intense memoir about growing up in an extended family during an era when women were expected to fit into prescribed ways of being and seeing the world. This is also a story about the complexities of being tri-cultural in a dominant society that does not frequently validate a young girl with wolf medicine. Nevertheless, Blea grew into a woman when People of Color broke out of the old constrictive ways of being. She introduces us to the concept of genízaro and highlights how she used wolf medicine to navigate the intersection of race, class gender, and to define her own life while obtaining academic positions not normally held by those of her tri-cultural background. She did this in employment and as a Chicana poet, scholar, and feminist in the social justice movements of her era. Erené With Wolf Medicine demonstrates how difficult it was and still is for women to advance in the face of patriarchal and colonizer procedures, expectations, ways of thinking, and doing. One must rely on their inner power to overcome immense obstacles to redefine their own life.
Forgotten Cucharenos of the Lower Valley, by Virginia Sanchez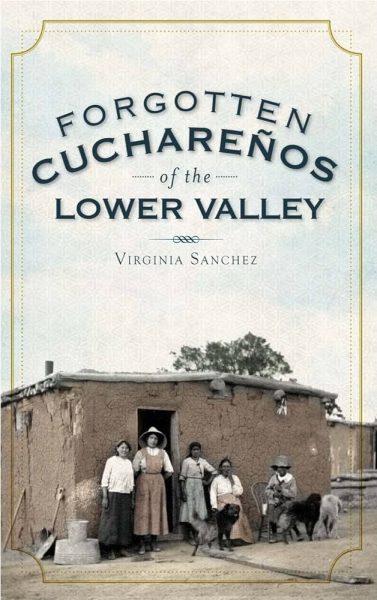 During the late 1860s, Hispanos from Colorado's San Luis Valley moved their families east over the Sangre de Cristo Mountains into Huerfano County. Their story is an important and almost forgotten part of Colorado's history as a whole, though their contributions are still felt throughout the area today and their descendants still call this land home. In Forgotten Cucharenos of the Lower Valley, historian Virginia Sanchez brings this fascinating account of Native American, Hispano and Anglo cultures to life, presenting new information about Cucharas and the people who settled there.
Conflict Resolution For Holy Beings, By Joy Harjo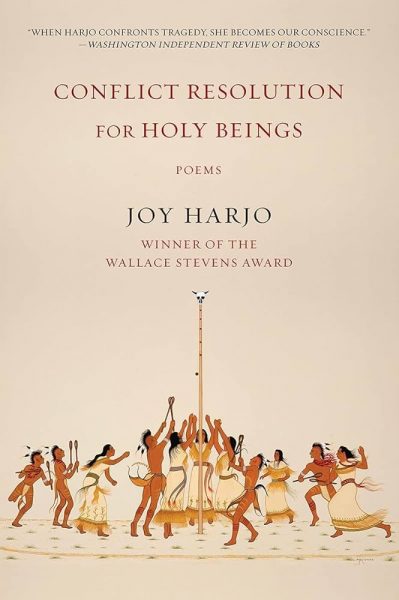 A musical, magical, resilient volume from the first Native American Poet Laureate of the United States.
In these poems, the joys and struggles of the everyday are played against the grinding politics of being human. Beginning in a hotel room in the dark of a distant city, we travel through history and follow the memory of the Trail of Tears from the bend in the Tallapoosa River to a place near the Arkansas River. Stomp dance songs, blues, and jazz ballads echo throughout. Lost ancestors are recalled. Resilient songs are born, even as they grieve the loss of their country. Called a "magician and a master" (San Francisco Chronicle), Joy Harjo is at the top of her form in Conflict Resolution for Holy Beings.
The Round House, By Louise Erdrich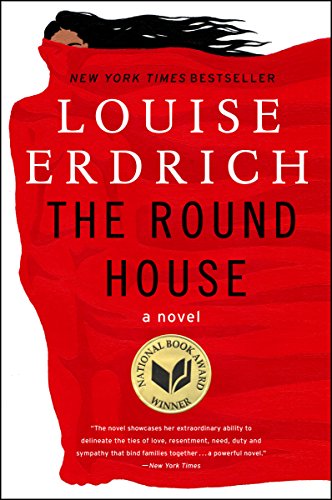 From one of the most revered novelists of our time, an exquisitely told story of a boy on the cusp of manhood who seeks justice and understanding in the wake of a terrible crime that upends and forever transforms his family.
One Sunday in the spring of 1988, a woman living on a reservation in North Dakota is attacked. The details of the crime are slow to surface because Geraldine Coutts is traumatized and reluctant to relive or reveal what happened, either to the police or to her husband, Bazil, and thirteen-year-old son, Joe. In one day, Joe's life is irrevocably transformed. He tries to heal his mother, but she will not leave her bed and slips into an abyss of solitude. Increasingly alone, Joe finds himself thrust prematurely into an adult world for which he is ill prepared.
While his father, a tribal judge, endeavors to wrest justice from a situation that defies his efforts, Joe becomes frustrated with the official investigation and sets out with his trusted friends, Cappy, Zack, and Angus, to get some answers of his own. Their quest takes them first to the Round House, a sacred space and place of worship for the Ojibwe. And this is only the beginning.
The Round House is a page-turning masterpiece—at once a powerful coming-of-age story, a mystery, and a tender, moving novel of family, history, and culture.
Braiding Sweetgrass, By Robin Wall Kimmerer
Drawing on her life as an indigenous scientist, and as a woman, Kimmerer shows how other living beings―asters and goldenrod, strawberries and squash, salamanders, algae, and sweetgrass―offer us gifts and lessons, even if we've forgotten how to hear their voices. In reflections that range from the creation of Turtle Island to the forces that threaten its flourishing today, she circles toward a central argument: that the awakening of ecological consciousness requires the acknowledgment and celebration of our reciprocal relationship with the rest of the living world. For only when we can hear the languages of other beings will we be capable of understanding the generosity of the earth, and learn to give our own gifts in return.
American Indian Stories, By Zitkála-Šá
Bright and carefree, Zitkála-Šá grows up on the Yankton Sioux reservation in South Dakota with her mother until Quaker missionaries arrive, offering the reservation's children a free education. The catch: They must leave their parents behind and travel to Indiana. Curious about the world beyond the reservation, Zitkála-Šá begs her mother to let her go—and her mother, aware of the advantages that an education offers, reluctantly agrees. But the missionary school is not the adventure that Zitkála-Šá expected: The school is a strict one, her long hair is cut short, and only English is spoken. She encounters racism and ridicule. Slowly, Zitkála-Šá adapts to her environment—excelling at her studies, winning prizes for essay-writing and oration. But the price of success is estrangement from her cultural roots—and is it one she is willing to pay? Combining Zitkála-Šá's childhood memories, her short stories, and her poetry, American Indian Stories is the origin story of an activist in the making, a remarkable woman whose extraordinary career deserves wider recognition.
House Made of Dawn, By N. Scott Momaday
The magnificent Pulitzer Prize-winning novel of a stranger in his native land
A young Native American, Abel has come home from a foreign war to find himself caught between two worlds. The first is the world of his father's, wedding him to the rhythm of the seasons, the harsh beauty of the land, and the ancient rites and traditions of his people. But the other world – modern, industrial America – pulls at Abel, demanding his loyalty, claiming his soul, goading him into a destructive, compulsive cycle of dissipation and disgust. And the young man, torn in two, descends into hell.
The Earth is All that Lasts, by Mark Lee Garner

Winner of the Colorado Book Award
Crazy Horse and Sitting Bull: Their names are iconic, their significance in American history undeniable. Together, these two Lakota chiefs, one a fabled warrior and the other a revered holy man, crushed George Armstrong Custer's vaunted Seventh Cavalry. Yet their legendary victory at the Little Big Horn has overshadowed the rest of their rich and complex lives. Now, based on years of research and drawing on a wealth of previously ignored primary sources, award-winning author Mark Lee Gardner delivers the definitive chronicle, thrillingly told, of these extraordinary Indigenous leaders.
Both Crazy Horse and Sitting Bull were born and grew to manhood on the High Plains of the American West, in an era when vast herds of buffalo covered the earth, and when their nomadic people could move freely, following the buffalo and lording their fighting prowess over rival Indian nations. But as idyllic as this life seemed to be, neither man had known a time without whites. Fur traders and government explorers were the first to penetrate Sioux lands, but they were soon followed by a flood of white intruders: Oregon-California Trail travelers, gold seekers, railroad men, settlers, town builders—and Bluecoats. The buffalo population plummeted, disease spread by the white man decimated villages, and conflicts with the interlopers increased.
On June 25, 1876, in the valley of the Little Big Horn, Crazy Horse and Sitting Bull, and the warriors who were inspired to follow them, fought the last stand of the Sioux, a fierce and proud nation that had ruled the Great Plains for decades. It was their greatest victory, but it was also the beginning of the end for their treasured and sacred way of life. And in the years to come, both Crazy Horse and Sitting Bull, defiant to the end, would meet violent—and eerily similar—fates.
An essential new addition to the canon of Indigenous American history and literature of the West, The Earth Is All That Lasts is a grand saga, both triumphant and tragic, of two fascinating and heroic leaders struggling to maintain the freedom of their people against impossible odds.
*
Book club sets are circulated to participating libraries via the CLiC courier. If you are interested in receiving book club sets but are not already a member library, use the online form to get signed up. Since the BCR has always relied on book donations, we are deeply grateful to all of the institutions and individuals that have donated sets and helped make the collection stronger. Please contact bookclub@coloradovirtuallibrary.org for questions or to discuss donations.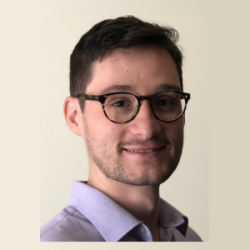 Latest posts by Michael Peever
(see all)