The Friday Grab Bag is a weekly series that highlights fun, unique, and interesting happenings in Colorado libraries, and includes news from Colorado State Library.
Let's open the Friday Grab Bag!
Annual Friday Grab Bag Survey
Please help us improve the Friday Grab Bag by completing this short survey. We take your feedback seriously! Past improvements based on feedback include adding more historic photos and changing the layout to improve readability. The survey will close on July 31, 2023.
Party Time
The Aurora Public Library Bookmobile will be at the Mission Viejo Block Party on August 5. Join them for an evening of fun from 4:30 to 6:00 pm. See the events calendar for details.
La Veta Public Library is hosting Party on Platform 9 3/4: A Wizardly Gathering on July 31 at Mountain Merman Brewing Company. Dress up in wizard robes or wear your muggle clothes to enjoy this all-ages event, which includes activities and games. Learn more.
Lafayette Public Library invites kids and teens who completed their summer reading goals to the Summer Reading Finale at Great Outdoors Waterpark on August 4. The fun starts at 11:00 am and goes until 8:00 pm. Learn more.
Come celebrate your Summer Reading Accomplishments with Salida Public Library at Fun Street Family Arcade on August 4 at 10:00 am. Kids ages 2-12 are invited to come play free arcade games. Contact the library for details.
Celebrate all things Pokémon at Lyons Regional Library's Pokémon Party on August 1. This kids and tweens event will include activities, crafts, snacks, trivia, and a scavenger hunt. Event details.
Community Exhibitions
Don't miss the opening of the We Are Water exhibit with a party at Ignacio Community Library on August 2 at 10:00 am. The traveling exhibition showcases themes about water in the Southwest. Learn more.
Englewood Public Library is celebrating Community Art with an 8-week exhibition from August 10 – October 5. Part of their 2023 Art Exhibit series, Community Art will feature works from all ages and experience levels. Submit an online application for consideration.
Join the High Plains Library District PopUp vehicle at AIMS Community College's Welcome Center in Greeley on the evening of July 31 to help celebrate the official start of High Plains Chautauqua 2023. The event runs from July 31 to August 4 and features presentations on the theme Oh the Places We've Been! Learn more.
Flora & Fauna
Loveland Public Library is hosting New to Colorado Landscaping on August 1 at 6:00 pm. Mike McNulty will lead the class through basics and best practices for a waterwise garden. Event details.
Mesa County Libraries' Crop Swap is an opportunity for gardeners to share their surplus bounty on July 31 at the Discovery Garden. Stop by even if you don't have food to share – you can still pick up produce or flowers grown in the Discovery Garden. Learn more.
Park County Public Libraries will host wildlife educator Sue Krause for Why Birds Matter on July 29 at Bailey Public Library. Learn how birds affect us and how we can help them survive. Visit the library calendar for more details.
Pick 'n' Mix
The Westminster Public Library invites all to join professional genealogist Carol Darrow for virtual classes on how to research ancestral history using various historical records. The next Genealogy on Zoom class is scheduled for Saturday, August 5 from 1:30-3:30 pm, on the topic of immigration. Register for free here.
Join Lake County Public Library on the full moon (August 1) for Scary Stories Around the Campfire w/Joan. The spooky fun will be held at Ice Palace Park starting at 8:30 pm. Event details.
Play Life-Size Candyland, Life-Size Battleship, and Life-Size Clue at Pikes Peak Library District's Life-Size Game Night: Intergenerational Edition on July 29 at Ruth Holley Meeting Room. Bring the whole family for an afternoon of fun starting at 2:00 pm. Learn more.
Estes Valley Library's Intro to A.I. – Tools and Concepts will help you learn about AI tools like Chat-GPT and their application in daily life. Get your questions answered at the class on August 2. Register online.
Jefferson County Public Library's Teen Writing Contest ends on July 31. Let your creativity flow in a short story of 5,000 words or less. Winners in Middle School and High School categories will be announced Sep. 1 and a reception will be held Sep. 9. Read the contest details.
Pueblo City-County Library District is holding a Tim Burton Film Festival at the Rawlings branch on July 31. This teen event starts at 11:00 am and will feature four films. Learn more.
Join Longmont Public Library for a night of great music from The Longmont All-Star Jazz Band on July 30 at 6:00 pm. The band's members are talented musicians from local area high schools. Bring a lawn chair and enjoy the performance.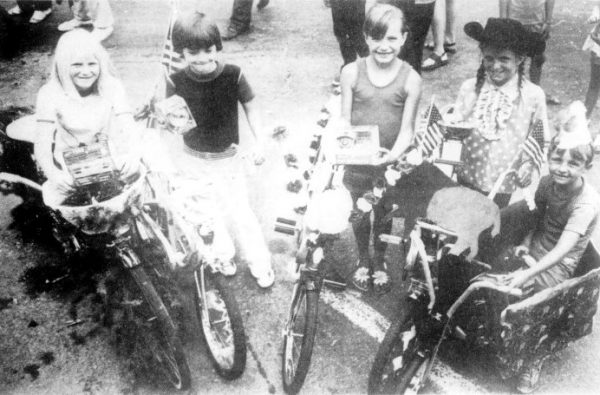 What's New at Colorado State Library
Library Research Service
Book Club Resource
Learning Opportunities
Library Jobline
Are you considering a job change this year? Check out Library Jobline for hot new library employment opportunities, like this selection from around Colorado.
---
This post is part of the Spotlight on Sharing initiative, which aims to increase the visibility of Colorado library programs and resource sharing. Do you have a story from your library to share? Email Amy Hitchner, ahitchner@coloradovirtuallibrary.org.
All images are from the Colorado Historic Newspapers Collection, a service of Colorado State Library.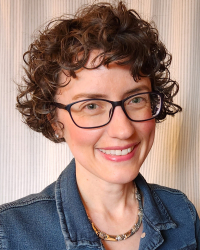 Latest posts by Amy Hitchner
(see all)