The Friday Grab Bag is a weekly series that highlights fun, unique, and interesting happenings in Colorado libraries, and includes news from Colorado State Library.
Let's open the Friday Grab Bag!
Annual Friday Grab Bag Survey
Please help us improve the Friday Grab Bag by completing this short survey. We take your feedback seriously! Past improvements based on feedback include adding more historic photos and changing the layout to improve readability. The survey will close on July 31, 2023.
Kids & Families
Boulder Public Library invites you to their My Neighbor Totoro: Family Film Social on July 22 at the Main Library's Canyon Theater. Bring your whole family to watch the film and then make a fun Totoro-themed craft. Register online.
Alamosa Public Library will unveil its Community Quilt at an Opening Reception on July 29. The quilt has been created collaboratively this summer as part of a series of textile art programs held at the library and through individual contributions. Learn more.
Bemis Public Library invites kids to make Japanese Fish Kites on July 27 at 2:00 pm. The Denver Museum of Miniatures, Dolls and Toys will lead this workshop. Registration required.
It's Christmas in July at High Plains Library District! Drop by Hudson Public Library on July 22 from 11:00 am to 1:00 pm to get a jumpstart on making your own Christmas tags. Learn more.
Aurora Public Library's Magic Fairytale Party is an end of summer reading party featuring a bubble machine, punch balloons, bouncy balls, fairytale stickers and jewelry-making. Kids are invited to join the fun on July 29 at Martin Luther King, Jr. Library. Register online.
Nederland Community Library invites you to learn from rocket scientist Kris Larsen about his Mars Rover Experience. You'll even get to hold a real Mars meteorite! Register for this all-ages event on July 28 at 3:00 pm.
Summer Sounds
Broomfield Library will end their summer concert series this year with the Okee Dokee Brothers and Sonia De Los Santos on July 26 at Midway Park. This bilingual program includes both old and new songs that span the musical traditions of North America and illustrate the collective power of singing together and learning from each other. Learn more.
Denver Public Library, with the support of Denver Arts & Venues' Denver Music Advancement Fund, is hosting LoUD (Library of Diversity and Unity), a free community centered music and performance series for all ages. Their next event is Live Taiko Drumming with Toni Yagami and Otoha Asano on July 22, 1-3 pm, at Bob Ragland Branch Library. Event details.
Join Gunnison County Libraries and the Pint Sized Polkas for a Family Polka Party, July 21 at Gunnison Library. This event is open to music lovers of all ages.
Grown Up Fun
Denver Public Library is hosting two upcoming author events: An Evening with Author Jasmine Guillory on August 12 at Ellie Caulkins Opera House, and An Afternoon with Shelley Read, Author of Go As a River on July 29 at Sam Gary Branch Library. Both events will include a presentation followed by a book signing and sales by The Bookies.
Poudre Libraries is hosting an Adult Backyard Game Night on July 23 at Council Tree Library. Play mini golf, cornhole, bocce, lawn bowling, nerf darts, and more games from their Gadgets and Things Collection. Register online.
Garfield County Libraries' Evening of Poetics is an opportunity for adult writers, poets, and curious minds to share their works. Join them on July 24 at New Castle Branch Library.
Enjoy Date Night: Dinner and a Concert with Basalt Regional Library on July 21 at 5:30 pm. Start the evening with dinner outside under the tent followed by a concert by the transatlantic folk & bluegrass band, The Foreign Landers. Learn more.
It's not too early to plan for spring! Durango Public Library and gardener Mike Smedley invite you to learn the secrets of planting and enjoying bulbs at Lavish Spring Color using Bulbs on July 26 at 4:30 pm. You'll also see a preview of selections in the upcoming Durango Botanic Gardens' annual online bulb sale. Learn more.
Lyons Regional Library will host the Lyons Int'l Film Festival: Summer Film Night on July 25 at 6:30 pm. Join them for a screening of Sheri and A Long Way from Nowhere. Lemonade and popcorn will be provided. Event details.
Mesa County Libraries welcomes Nancy McGuire, president of the Western Colorado Astronomy Club and longtime amateur astronomer, for Amateur Astronomy for Beginners, a presentation on how to get started with astronomy in 10 easy steps. The Palisade Branch will host the class on July 22 at 2:00 pm. Registration required.
What's New at Colorado State Library
State Library Summer Program Report
Library Services Spotlight
Colorado State Publications Library Blog
Learning Opportunities
Library Jobline
Are you considering a job change this year? Check out Library Jobline for hot new library employment opportunities, like this selection from around Colorado.
---
This post is part of the Spotlight on Sharing initiative, which aims to increase the visibility of Colorado library programs and resource sharing. Do you have a story from your library to share? Email Amy Hitchner, ahitchner@coloradovirtuallibrary.org.
All images are from the Colorado Historic Newspapers Collection, a service of Colorado State Library.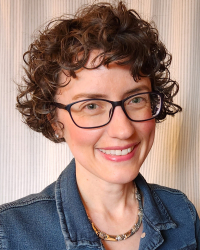 Latest posts by Amy Hitchner
(see all)