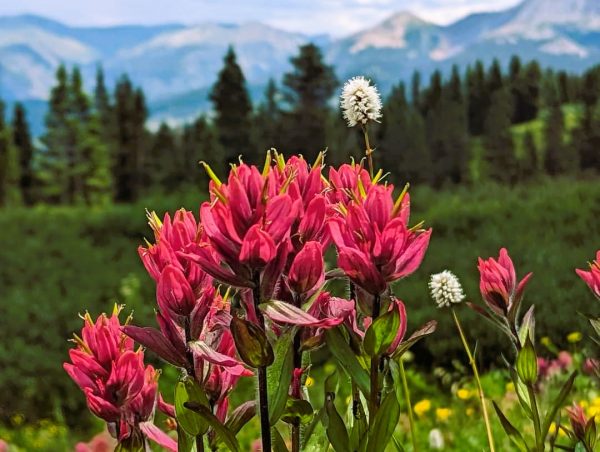 As the end of summer programming emerges on the horizon and Colorado public libraries prepare for their grand finale celebrations, it's time for all of us to start thinking ahead towards the annual State Library Summer Program Report. Below are the complete details of the statewide summer program reporting process for 2023. Hopefully this information will help you prepare to sit down and complete your annual summer program report as smoothly as possible.
Each Colorado library jurisdiction (district, city, town, etc.) only needs to submit one report. The report is formatted to allow each library jurisdiction to submit data for each age group across the entire jurisdiction in a single report. Library jurisdictions with more than one branch are not required to submit separate reports per branch. Colorado military public libraries offering summer programs on their installations are also encouraged to complete a summer program report.
We're trialing a new approach to collecting summer library program data. There are two shifts in particular we want to bring to your attention to this year.
First, we're testing out use of the Collaborative Summer Learning Program's survey for all Colorado library jurisdictions that did use CSLP materials. Library jurisdictions that did not use any CSLP materials will submit their reports via a different, non-CSLP survey link administered directly by the State Library. (Links to both are below.) Why, you ask? Excellent question! Two main reasons.
Those of you using CSLP materials will have an opportunity to offer your feedback on the "All Together Now" materials directly to CSLP alongside all the folks utilizing CSLP materials at libraries nationwide. (We will still receive that feedback as well when we get the Colorado data back from CSLP.)
We also hope this shift will increase participation in our statewide summer library program reporting from library jurisdictions not using CSLP's program materials. No matter what materials or approaches you are using for your summer program, we want to hear from you!
Second, we're collecting reports anonymously this year. You'll be asked for demographic data about your library jurisdiction but will not be required to identify your library jurisdiction by name. Again, we hope this will increase participation in summer program data collection that benefits future resource development, consultant support, and training opportunities for all public library program designers. If you would like to discuss additional data, stories, or any other information about your specific 2023 program directly with State Library consultants one-on-one, you are very welcome to reach out to us at any time. We always, always, always appreciate hearing from y'all directly.
(These shifts are part of initial iterations on the design of our summer program data collection. We're continuing to evaluate this process. Any time you're adventuring and trying something new, there are bound to be learning opportunities that emerge! Please know we are very open to feedback on the shifts this year and on the statewide summer program reporting process in general.)
Excepting the questions related to CSLP materials, both the CSLP and non-CSLP surveys ask for similar data. We will receive a copy of all Colorado data collected via the CSLP survey and will be able to combine the results of both surveys to give us a broad picture of summer library program trends and support needs across the state.
Reviewing all of the questions in advance for the report you're going to submit may help you gather all of your summer program data together and will hopefully make completing the actual report both easier and faster. If you would like to view the full report survey before you submit it, please use these resources:
When you're ready to complete the 2023 report for your library jurisdiction, use ONE of the following links:
The 2023 surveys are both open now if you are ready to complete them. Both surveys will remain open until Friday, September 8, 2023 to allow everyone plenty of time to wrap up summer programming, data collection, and reporting for the year. We will send out periodic email reminders via the statewide mailing lists between now and then.
As you're completing your 2023 Summer Library Program Report, don't hesitate to reach out to Kate (brunner_k@cde.state.co.us) if you have any clarifying questions or need any technical support.
We hope you've all had a wonderful summer with your communities at your libraries and that you get some much deserved rest before your next season of programming begins!
Latest posts by Kate Brunner
(see all)