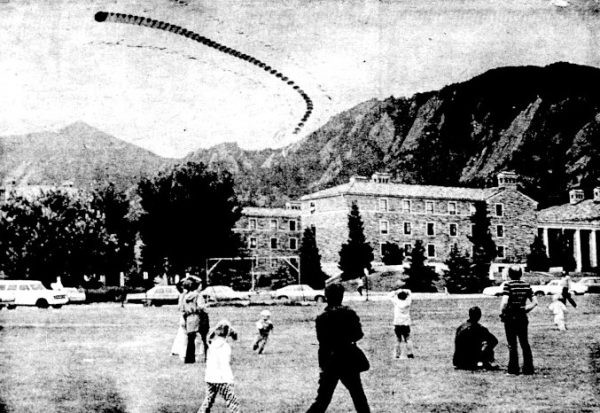 The Friday Grab Bag is a weekly series that highlights fun, unique, and interesting happenings in Colorado libraries, and includes news from Colorado State Library.
Let's open the Friday Grab Bag!
Move to the Beat
Durango Public Library is holding an "All Together Now" Community Dance Party on July 18 at 11:00 am. Come boogie down with old friends and new. Learn more.
Learn to dance to the rhythms of Salsa, Bachata, Merengue, and more at Garfield County Libraries' Latin Dance Workshops, hosted by various branches from July 11-22. Come play games, practice drills, and find your confidence on the dance floor. Learn more.
Buena Vista Public Library invites you to bring your drum to Buena Vista Community Center on July 22 at 10:00 am for a Drumming Session and Workshop presented by Bob Hall with Kusogea Nobi Drumming. The event will feature a performance followed by audience participation. Learn more.
Celebrate the sounds of summer with Arapahoe Libraries' Summer Concert: The John Philip Sousa Band of Colorado on July 15 at Davies School Auditorium. Register to reserve your seat.
Game Time
Alamosa Public Library invites curious tweens and teens to So You Wanna Try D&D? on July 14 at 5:30 pm. The evening will include a brief intro to the game plus a quick one-shot session. Registration required.
Nederland Community Library is hosting a Teen Super Mario Kart Tournament on July 20 at 5:00 pm. Test your driving skills and enjoy an evening of food, friends, and friendly competition. Event details.
Competitive Team Puzzling is back by popular demand at West Custer County Library. Teams of two will compete to see who can assemble a 500 piece puzzle the fastest. Register to compete on July 18 at 10:00 am.
Just for Kids
High Plains Library District is hosting a Bubble Tea Social for kids on July 15 at Kersey Library. Learn about the history of bubble tea and how to make it. Event details.
Jefferson County Public Library invites all artists, graphic novel lovers, and storytellers in 3rd to 5th grade to Storytelling Through Comics Camp. This three-day camp will be on July 18-21 from 12:30-3:00 pm at Belmar Library. Learn more.
Joshua the Ventriloquist will perform a variety show for kids ages 0-12 at Pikes Peak Library District's East Library on July 19. Sensory Accommodations Kit will be available. Learn more.
Pueblo City-County Library District invites school-age kids to their Backpack Giveaway & Resource Fair on July 15 from 11:00 am to 1:00 pm at the Pueblo Mall. Get a free backpack and fill it with supplies and goodies from their community partners. Learn more.
Pick 'n' Mix
Denver Public Library will host An Evening with Author Jasmine Guillory on August 12 at Ellie Caulkins Opera House. Guillory is a New York Times bestselling author of novels including The Wedding Date, the Reese's Book Club selection The Proposal, and Drunk on Love. Her work has appeared in The Wall Street Journal, Cosmopolitan, Bon Appetit, and Time, and she is a frequent book contributor on The Today Show. Jasmine will be signing books after and sales by The Bookies will follow the presentation. Registration is optional but encouraged.
Community members of all experience levels are invited to contribute to a Group Art Installation that will be on display at Bemis Public Library in September. Learn more at one of several workshops that the library is offering from July 11 to August 2.
Gilpin County Public Library will host local mushroom expert Zach Hedstrom for Introduction to Mushroom Identification, an excursion into the mysterious world of wild mushrooms. This class will be offered in-person and online July 26 at 6:30 pm. Visit the library site for more details.
Join Ignacio Community Library's Craft Class on July 14 to create hummingbird feeders from recycled wine bottles. All supplies will be provided. Contact the library to register.
At Wilkinson Public Library's Plant Party, participants will celebrate indoor plants with activities like terracotta pot painting, a plant swap, and a potting station. Register to attend on July 18 at 5:00 pm.
At Summit County Library's Gothic Calligraphy Workshop, teens will learn from Kevin Kane, an award-winning book designer and type designer. He will lead the class on July 14 at the Main Library in Frisco. Registration required.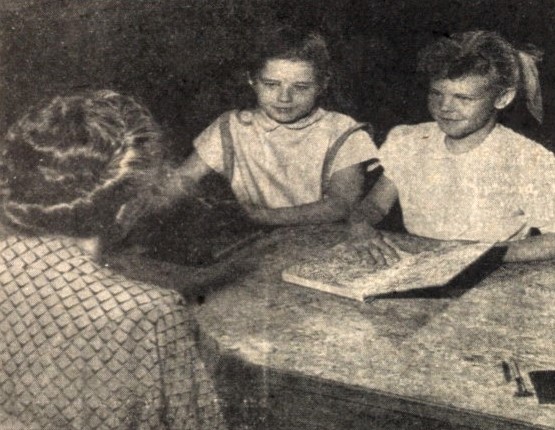 What's New at Colorado State Library
Library Services Spotlight
Colorado State Publications Library Blog
Learning Opportunities
Library Jobline
Are you considering a job change this year? Check out Library Jobline for hot new library employment opportunities, like this selection from around Colorado.
---
This post is part of the Spotlight on Sharing initiative, which aims to increase the visibility of Colorado library programs and resource sharing. Do you have a story from your library to share? Email Amy Hitchner, ahitchner@coloradovirtuallibrary.org.
All images are from the Colorado Historic Newspapers Collection, a service of Colorado State Library.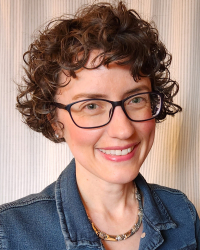 Latest posts by Amy Hitchner
(see all)