The Friday Grab Bag is a weekly series that highlights fun, unique, and interesting happenings in Colorado libraries, and includes news from Colorado State Library.
Let's open the Friday Grab Bag!
Growing and Making
Broomfield Library invites you to a Xeriscape Demonstration Garden Tour on August 26. Learn about water-wise plants and techniques for a successful Colorado landscape in this guided garden tour. Learn more.
Durango Public Library's Great Garden Series continues with An Artist's Tale from the Herbarium on August 23. Mixed media artist Amy Wendland will speak about her Botany Series, highlighting work created as a Denver Botanic Gardens 2022 Artist-in-Residence. Event details.
It's harvest season, and High Plains Library District is offering a Canning Jams and Jellies Workshop to help you preserve your bounty. Sheila Beckley from CSU's Extension Office will guide you through tried-and-true techniques to ensure your canning success. Register for the class on August 22 at Riverside Library & Cultural Events Center.
Bring a musical appliance to Boulder Public Library's U-Fix-It Clinic Hands-on Repair: Musician Edition on August 20 at BLDG 61 Makerspace. With the help of U-Fix-It Clinic coaches, learn how to repair FX pedals, guitars, speakers and more. Be sure to join the jam session afterwards. Register online.
Pueblo City-County Library District is celebrating National Honey Bee Awareness Day by making natural furniture polish using beeswax. Participants will learn this unique craft on August 22 at Giodone Library. Learn more.
Spanish Peaks Public Library District's Art of the Abuelas series continues with Sunflower Painting, August 24 at Walsenburg Library. Come learn techniques to put a unique spin on your painting. Contact the library to register.
Celebrating Community
Denver Public Library is celebrating Hispanic Heritage Month by hosting some memorable programs and events that highlight the histories, cultures, and contributions of Hispanic communities. From September 15 through October 15 they are offering such programs as themed crafts and storytelling, a mural dedication, bingo, a book reception, cooking classes, a folk music performance, community cultural night, and the Latino Community Service Awards. Visit the Hispanic Heritage Month website to see the robust lineup of events.
Lone Cone Library is hosting a Community Cook-Out on August 26. Come on down to the library at 6:00 pm for an evening with your neighbors. Event details.
Join Wilkinson Public Library in celebrating a new school year at their Back to School Fair on August 21. Together with partners Pinhead Institute, Elks Club,Telluride Rotary,Tri-County Health Network, and Karma Tutoring, they will offer crafts, resources, school supplies, a raffle, and more. Event details.
Pick 'n' Mix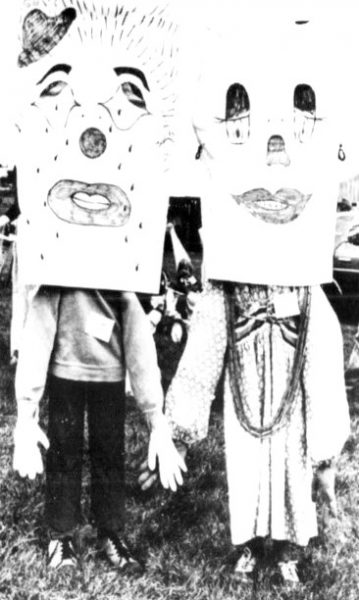 Garfield County Libraries is hosting professional photographer Matt Shetzer for his presentation Introduction to Bird Photography, August 23 at Carbondale Branch Library. Adults and teens are invited to learn tips and tricks for using their digital cameras to take beautiful shots of birds. Event details.
Estes Valley Library is holding an All Age Game Night on August 24 at 5:00 pm. Bring the whole family for an evening of new and classic games, plus snacks and refreshments. Register online.
Award-winning author Barbara Nickless will kick off this year's Fall into Winter Author Series at the Fort Morgan Public Library on August 22. The popular series will feature a different author event every month, from now through December. Nickless's presentation, "Where Do Writers Get Their Ideas," will begin at 5:30 pm. Event details.
West Custer County Library is bringing international performer Gillian Rhodes to the Jones Theatre on August 19 at 2:00 pm and 7:00 pm. Rhodes will perform her 1-person play, Searching for Pierrot. Admission is free and open to the public.
Denver Zine Library invites you to Denver Zine Fest 2023, August 19 from 11:00 am to 5:00 pm at the Globeville Center. Visit exhibitors, make your own zines, and enjoy refreshments with fellow zinesters. Then keep the fun going at the after party across the street at Fort Greene. Event details.
What's New at Colorado State Library
Program Spotlight
State Grants to Libraries Webinar
School Libraries
Colorado State Publications Library Blog
Learning Opportunities
Library Jobline
Are you considering a job change this year? Check out Library Jobline for hot new library employment opportunities, like this selection from around Colorado.
---
This post is part of the Spotlight on Sharing initiative, which aims to increase the visibility of Colorado library programs and resource sharing. Do you have a story from your library to share? Email Amy Hitchner, ahitchner@coloradovirtuallibrary.org.
All images are from the Colorado Historic Newspapers Collection, a service of Colorado State Library.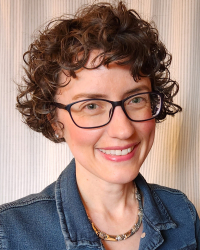 Latest posts by Amy Hitchner
(see all)