Happy summer to the library community! Though the days have already started to shorten again, hopefully you all can find some time to enjoy the warm weather in the months ahead. As distracting as summer can be, at LRS we're still knee deep in library data and working on some exciting projects, which include the PRISM study and a report on 2022 challenges to library materials in Colorado. In July, the 2022 Public Library Annual Report (PLAR) data will be verified and available to the public, meaning the Public Library Blueprints blog will also start exploring the latest Colorado public library data. In the meantime, we're wrapping up our exploration of 2021 PLAR data by visualizing the square footage of Colorado public libraries through treemaps, a type of data visualization that grew on me as I wrote this post…
Continue reading this post on LRS.org and check out more posts on research in a library context from Library Research Service.
LRS's Colorado Public Library Data Users Group (DUG) mailing list provides instructions on data analysis and visualization, LRS news, and PLAR updates. To receive posts via email, please complete this form.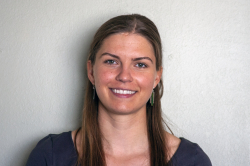 Latest posts by Sara Wicen
(see all)