The Colorado Reentry Resources (CORR) mailing list is a new group available to Colorado library staff interested in promoting successful reentry for citizens returning from prisons, jails, and youth centers. It's a space to share ideas, best practices, and resources as well as facilitate collaboration between public and prison libraries.
The goals for this mailing list are as follows:
Identify resources and services that address the reentry needs of recently returned citizens as well as potential ways to improve and expand these services

Discuss resource deficits in adult and juvenile prison libraries to determine how public libraries can supplement existing services in both state and private facilities

Share and review current projects serving both incarcerated and returning citizens

Brainstorm potential collaborative partnerships between libraries and community agencies that would address specific reentry needs

Gain a network of like-minded library staff to encourage resource pooling and share best practices
Subscribe to the CORR mailing list by filling out the form at <http://cvl-lists.org/mailman/listinfo/corr_cvl-lists.org>.
Questions? Contact the CORR Administrators: Hannah Evans <heevans@denverlibrary.org>, Hana Zittel <hzittel@denverlibrary.org>, or Molly Bassford <Rebecca.bassford@state.co.us>.
---
Learn more about Colorado library mailing lists.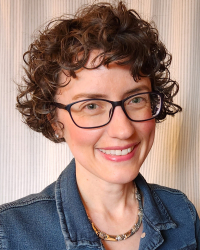 Latest posts by Amy Hitchner
(see all)