This last month or so has seen an influx of new (and in my opinion, excellent) additions to the Book Club Resource collection. See below for highlights of some of the new acquisitions.*
In other Book Club news, we are still working towards bringing up the volume count of popular titles to at least eight copies. Eight copies, we find, is the standard amount needed for the average book club group. Some of our titles are very popular among readers, such as Ruth Hogan's The Keeper of Lost Things, Sandra Dallas' Tallgrass, Jenny Colgan's Bookshop on the Corner, and Daisy Goodwin's Victoria. But, we fall a little short of eight copies for those and over 100 more of our book club sets.
As you may know, the Book Club Resource relies heavily on donations. In fact, the vast majority of our collection was donated by libraries across the state. Here's how you can help! You can download our list of titles that currently sit at under eight copies by clicking here. If you happen to have spare copies of those titles listed in that spreadsheet and you're happy to part with them, please send them to C912 via the CLiC courier (to the attention of the Book Club Resource), or contact bookclub@coloradovirtuallibrary.org for more information.
We sincerely appreciate your support in helping to build a great book club resource!
***
1. The Library Book, by Susan Orlean
On the morning of April 28, 1986, a fire alarm sounded in the Los Angeles Public Library. The fire was disastrous: it reached two thousand degrees and burned for more than seven hours. By the time it was extinguished, it had consumed four hundred thousand books and damaged seven hundred thousand more. Investigators descended on the scene, but more than thirty years later, the mystery remains: Did someone purposefully set fire to the library—and if so, who?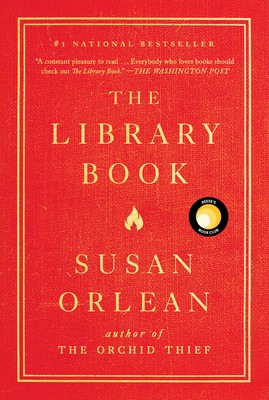 Weaving her lifelong love of books and reading into an investigation of the fire, award-winning New Yorker reporter and New York Times bestselling author Susan Orlean delivers a "delightful…reflection on the past, present, and future of libraries in America" (New York magazine) that manages to tell the broader story of libraries and librarians in a way that has never been done before.
2. The American Spirit, by David McCullough
A timely collection of speeches by David McCullough, the most honored historian in the United States—winner of two Pulitzer Prizes, two National Book Awards, and the Presidential Medal of Freedom, among many others—that reminds us of fundamental American principles."Insightful and inspirational, The American Spirit summons a vexed and divided nation to remember—and cherish—our unifying ideas and ideals" (Richmond Times-Dispatch). Over the course of his distinguished career, McCullough has spoken before Congress, the White House, colleges and universities, historical societies, and other esteemed institutions. Now, at a time of self-reflection in America, McCullough has collected some of his most important speeches in a brief volume that celebrates the important principles and characteristics that are particularly American.
3. How to be an Antiracist, by Ibram X Kendi
In How to Be an Antiracist, Kendi takes readers through a widening circle of antiracist ideas—from the most basic concepts to visionary possibilities—that will help readers see all forms of racism clearly, understand their poisonous consequences, and work to oppose them in our systems and in ourselves.
Kendi weaves an electrifying combination of ethics, history, law, and science with his own personal story of awakening to antiracism.
This is an essential work for anyone who wants to go beyond the awareness of racism to the next step: contributing to the formation of a just and equitable society.
4. Barracoon: The Story of the Last "Black Cargo," by Zora Neale Hurston
A major literary event: a newly published work from the author of the American classic Their Eyes Were Watching God, with a foreword from Pulitzer Prize-winning author Alice Walker, brilliantly illuminates the horror and injustices of slavery as it tells the true story of one of the last-known survivors of the Atlantic slave trade—abducted from Africa on the last "Black Cargo" ship to arrive in the United States.
5. The Map of Salt and Stars, by Jennifer Zeynab Joukhadar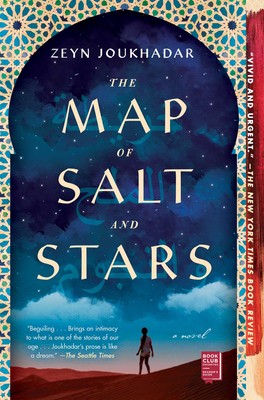 This powerful and lyrical debut novel is to Syria what The Kite Runner was to Afghanistan; the story of two girls living eight hundred years apart—a modern-day Syrian refugee seeking safety and an adventurous mapmaker's apprentice—"perfectly aligns with the cultural moment" (The Providence Journal) and "shows how interconnected two supposedly opposing worlds can be" (The New York Times Book Review).
*The descriptions of the books are adapted from publishers' websites.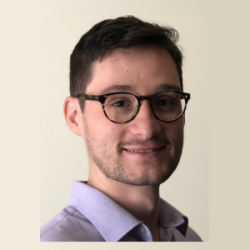 Latest posts by Michael Peever
(see all)