Have you ever wondered "what if"? What if you were born in a different century, or had taken that other job you were offered, or if extraterrestrials really do exist and they want to talk? What if something so momentous happens that society as we know it breaks down and humans are forced to fight in order to survive.  If you are the kind of dreamer who thinks about these things, know that you are not alone. The Colorado Book Club Resource (BCR) collection contains many dystopian fiction titles, speculating on alternative futures involving environmental ruin, technological control, or government oppression – and if you're lucky – all three. There is enough variety within the BCR stacks to keep any "what-if" enthusiast satisfied.
If you are not familiar with the dystopian fiction genre, here is a crash course. The central themes of dystopian novels generally fall into five categories:
Environmental destruction: Dystopian novels often occur in uninhabitable places on Earth or settings preparing for collapse.
Government control: Generally, there is either no government or an oppressive ruling body.
Loss of individualism: Many dystopian futures depict the dangers of conformity and explore how the needs of society as a whole compare to individual needs.
Survival: The oppressive powers and destruction in dystopian worlds often leave the inhabitants to fend for themselves.
Technological control: Technology is often depicted as a controlling, omnipresent force and is often a fear-mongering tactic.
Are you hooked yet?  Below is a selection of some nail biting dystopian futures that are bound to pull you in and satisfy that "what -if" itch, for a little while at least.  We dare you to select one for your next book club read.
Animal Farm, by George Orwell
One of Orwell's finest works, it is a political fable based on the events of Russia's Bolshevik revolution and the betrayal of the cause by Joseph Stalin. The book concerns a group of barnyard animals who overthrow and chase off their exploitative human masters and set up an egalitarian society of their own. Eventually the animals' intelligent and power-loving leaders, the pigs, subvert the revolution. Concluding that "all animals are equal, but some animals are more equal than others", the pigs form a dictatorship even more oppressive and heartless than that of their former human masters.
---
A Clockwork Orange, by Anthony Burgess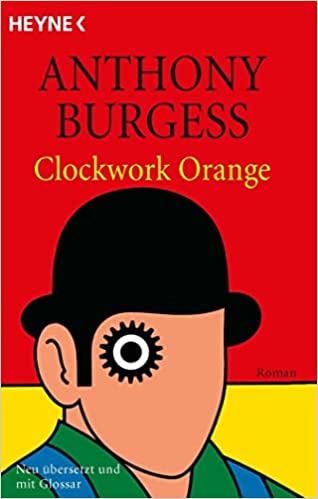 In Anthony Burgess's influential nightmare vision of the future, criminals take over after dark. Teen gang leader Alex narrates in fantastically inventive slang that echoes the violent intensity of youth rebelling against society. Dazzling and transgressive, A Clockwork Orange is a frightening fable about good and evil and the meaning of human freedom.
---
The Power, by Naomi Alderman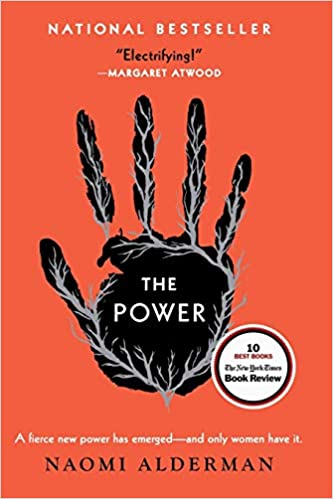 In The Power, the world is a recognizable place: there's a rich Nigerian boy who lounges around the family pool; a foster kid whose religious parents hide their true nature; an ambitious American politician; a tough London girl from a tricky family. But then a vital new force takes root and flourishes, causing their lives to converge with devastating effect. Teenage girls now have immense physical power–they can cause agonizing pain and even death. And, with this small twist of nature, the world drastically resets.
---
1984, by George Orwell
The scene is London, where there has been no new housing since 1950 and where the city-wide slums are called Victory Mansions. Science has abandoned Man for the State. As every citizen knows only too well, war is peace. To Winston Smith, a young man who works in the Ministry of Truth (Minitru for short), come two people who transform this life completely. One is Julia, whom he meets after she hands him a slip reading, "I love you." The other is O'Brien, who tells him, "We shall meet in the place where there is no darkness." The way in which Winston is betrayed by the one and, against his own desires and instincts, ultimately betrays the other, makes a story of mounting drama and suspense.
---
Do Androids Dream of Electric Sheep, by Philip K. Dick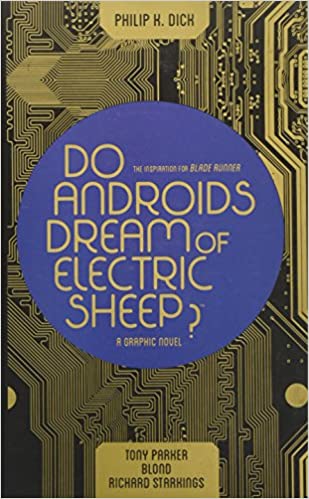 It was January 2021, and Rick Deckard had a license to kill. Somewhere among the hordes of humans out there, lurked several rogue androids. Deckard's assignment–find them and then…"retire" them. Trouble was, the androids all looked exactly like humans, and they didn't want to be found!
---
The Giver, by Lois Lowry
The Giver, the 1994 Newbery Medal winner, has become one of the most influential novels of our time. The haunting story centers on twelve-year-old Jonas, who lives in a seemingly ideal, if colorless, world of conformity and contentment. Not until he is given his life assignment as the Receiver of Memory does he begin to understand the dark, complex secrets behind his fragile community.
---
The Dog Stars, by Peter Heller
Hig somehow survived the flu pandemic that killed everyone he knows. Now his wife is gone, his friends are dead, and he lives in the hangar of a small abandoned airport with his dog, Jasper, and a mercurial, gun-toting misanthrope named Bangley. But when a random transmission beams through the radio of his 1956 Cessna, the voice ignites a hope deep inside him that a better life exists outside their tightly controlled perimeter. Risking everything, he flies past his point of no return and follows its static-broken trail, only to find something that is both better and worse than anything he could ever hope for.
---
Fahrenheit 451, by Ray Bradbury
Guy Montag is a fireman. His job is to destroy the most illegal of commodities, the printed book, along with the houses in which they are hidden. Montag never questions the destruction and ruin his actions produce, returning each day to his bland life and wife, Mildred, who spends all day with her television "family." But when he meets an eccentric young neighbor, Clarisse, who introduces him to a past where people didn't live in fear and to a present where one sees the world through the ideas in books instead of the mindless chatter of television, Montag begins to question everything he has ever known.
---
The Future Home of the Living God, by Louise Erdrich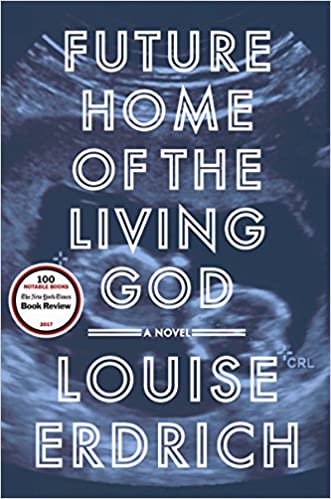 Louise Erdrich paints a startling portrait of a young woman fighting for her life and her unborn child against oppressive forces that manifest in the wake of a cataclysmic event in this dystopian novel. Twenty-six-year-old Cedar Hawk Songmaker, adopted daughter of a pair of Minneapolis liberals, is as disturbed and uncertain as the rest of America around her. But for Cedar, this change is profound and deeply personal. She is four months pregnant. Though she wants to tell the adoptive parents who raised her from infancy, Cedar first feels compelled to find her birth mother, Mary Potts, an Ojibwe to understand both her and her baby's origins. As Cedar goes back to her own biological beginnings, society around her begins to disintegrate, fueled by a swelling panic about the end of humanity.
---
Brave New World, by Aldous Huxley
Largely set in a futuristic World State, inhabited by genetically modified citizens and an intelligence-based social hierarchy, the novel anticipates huge scientific advancements in reproductive technology, sleep-learning, psychological manipulation and classical conditioning that are combined to make a dystopian society which is challenged by only a single individual: the story's protagonist.
---
Lord of the Flies, by William Golding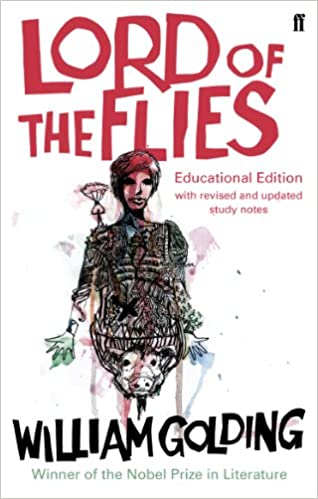 At the dawn of the next world war, a plane crashes on an uncharted island, stranding a group of schoolboys. At first, with no adult supervision, their freedom is something to celebrate; this far from civilization the boys can do anything they want. Anything. They attempt to forge their own society, failing, however, in the face of terror, sin and evil. And as order collapses, as strange howls echo in the night, as terror begins its reign, the hope of adventure seems as far from reality as the hope of being rescued. Labeled a parable, an allegory, a myth, a morality tale, a parody, a political treatise, even a vision of the apocalypse, Lord of the Flies is perhaps our most memorable novel about "the end of innocence, the darkness of man's heart."
---
Never Let Me Go, by Kazuo Ishiguro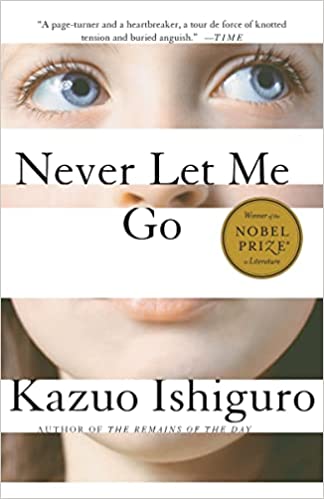 Hailsham seems like a pleasant English boarding school, far from the influences of the city. Its students are well tended and supported, trained in art and literature, and become just the sort of people the world wants them to be. But, curiously, they are taught nothing of the outside world and are allowed little contact with it. Within the grounds of Hailsham, Kathy grows from schoolgirl to young woman, but it's only when she and her friends Ruth and Tommy leave the safe grounds of the school (as they always knew they would) that they realize the full truth of what Hailsham is.
---
Station Eleven, by Emily St. John Mendel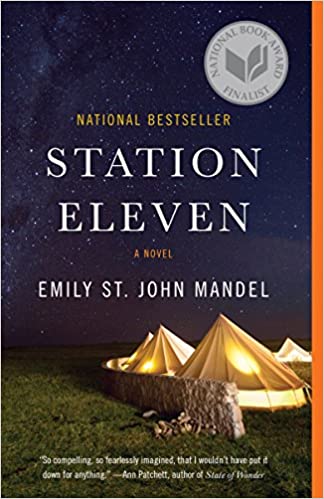 One snowy night a famous Hollywood actor slumps over and dies onstage during a production of King Lear. Hours later, the world as we know it begins to dissolve. Moving back and forth in time—from the actor's early days as a film star to fifteen years in the future, when a theater troupe known as the Traveling Symphony roams the wasteland of what remains—this suspenseful, elegiac, spellbinding novel charts the strange twists of fate that connect five people: the actor, the man who tried to save him, the actor's first wife, his oldest friend, and a young actress with the Traveling Symphony, caught in the crosshairs of a dangerous self-proclaimed prophet.
---
The Sunlight Pilgrims, by Jenny Fagan
It's November of 2020, and the world is freezing over, each day colder than the last.  As ice water melts into the Atlantic, frenzied London residents evacuate by the thousands for warmer temperatures down south–but not Dylan. Grieving and ready to build life anew, he heads north to bury his mother's and grandmother's ashes on the Scottish islands where they once lived. Hundreds of miles away, twelve-year-old Estella and her survivalist mother, Constance, scrape by in the snowy, mountainous Highlands, preparing for a record-breaking winter. Living out of a caravan, they spend their days digging through landfills, searching for anything with restorative and trading value. When Dylan arrives in their caravan park in the middle of the night, life changes course for Estella and Constance. Though the weather worsens, his presence brings a new light to daily life, and when the ultimate disaster finally strikes, they'll all be ready.
---
The Handmaid's Tale, by Margaret Atwood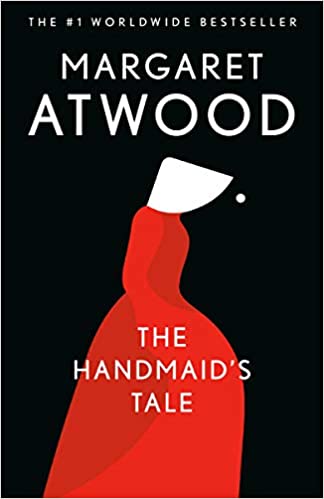 Offred is a Handmaid in the Republic of Gilead, serving in the household of the enigmatic Commander and his bitter wife. She may go out once a day to markets whose signs are now pictures because women are not allowed to read. She must pray that the Commander makes her pregnant, for in a time of declining birthrates her value lies in her fertility, and failure means exile to the dangerously polluted Colonies. Offred can remember a time when she lived with her husband and daughter and had a job, before she lost even her own name. Now she navigates the intimate secrets of those who control her every move, risking her life in breaking the rules.
---
The Testaments, by Margaret Atwood
When the van door slammed on Offred's future at the end of The Handmaid's Tale, readers had no way of telling what lay ahead for her–freedom, prison or death.With The Testaments, the wait is over. Margaret Atwood's sequel picks up the story more than fifteen years after Offred stepped into the unknown, with the explosive testaments of three female narrators from Gilead.
---
The Hunger Games, by Suzanne Collins
In the ruins of a place once known as North America lies the nation of Panem, a shining Capitol surrounded by twelve outlying districts. The Capitol is harsh and cruel and keeps the districts in line by forcing them all to send one boy and one girl between the ages of twelve and eighteen to participate in the annual Hunger Games, a fight to the death on live TV. Sixteen-year-old Katniss Everdeen, who lives alone with her mother and younger sister, regards it as a death sentence when she steps forward to take her sister's place in the Games. But Katniss has been close to dead before—and survival, for her, is second nature. Without really meaning to, she becomes a contender. But if she is to win, she will have to start making choices that weight survival against humanity and life against love.
---
Little Brother, by Cory Doctorow
Marcus aka "w1n5t0n," is only seventeen years old, but he figures he already knows how the system works–and how to work the system. Smart, fast, and wise to the ways of the networked world, he has no trouble outwitting his high school's intrusive but clumsy surveillance systems.But his whole world changes when he and his friends find themselves caught in the aftermath of a major terrorist attack on San Francisco. In the wrong place at the wrong time, Marcus and his crew are apprehended by the Department of Homeland Security and whisked away to a secret prison where they're mercilessly interrogated for days. When the DHS finally releases them, his injured best friend Darryl does not come out. The city has become a police state where every citizen is treated like a potential terrorist. He knows that no one will believe his story, which leaves him only one option: "M1k3y" will take down the DHS himself.
---
Ready Player One, by Ernest Cline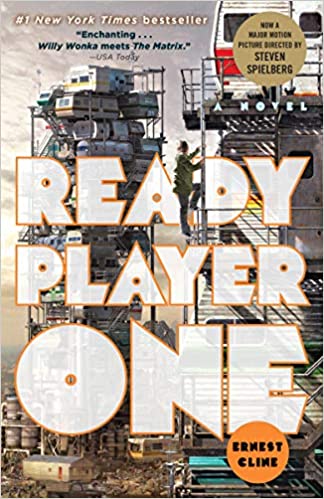 The only time teenage Wade Watts really feels alive is when he's jacked into the virtual utopia known as the OASIS. Wade's devoted his life to studying the puzzles hidden within this world's digital confines, puzzles that are based on their creator's obsession with the pop culture of decades past and that promise massive power and fortune to whoever can unlock them. But when Wade stumbles upon the first clue, he finds himself beset by players willing to kill to take this ultimate prize. The race is on, and if Wade's going to survive, he'll have to win—and confront the real world he's always been so desperate to escape.
---
The Road, by Cormac McCarthy
A father and his son walk alone through burned America. Nothing moves in the ravaged landscape save the ash on the wind. It is cold enough to crack stones, and when the snow falls it is gray. The sky is dark. Their destination is the coast, although they don't know what, if anything, awaits them there. They have nothing; just a pistol to defend themselves against the lawless bands that stalk the road, the clothes they are wearing, a cart of scavenged food—and each other. The Road is the profoundly moving story of a journey. It boldly imagines a future in which no hope remains, but in which the father and his son, "each the other's world entire," are sustained by love. Awesome in the totality of its vision, it is an unflinching meditation on the worst and the best that we are capable of: ultimate destructiveness, desperate tenacity, and the tenderness that keeps two people alive in the face of total devastation.
---
Uglies, by Scott Westerfeld
Tally is about to turn sixteen, and she can't wait. In just a few weeks she'll have the operation that will turn her from a repellent ugly into a stunning pretty. And as a pretty, she'll be catapulted into a high-tech paradise where her only job is to have fun. But Tally's new friend Shay isn't sure she wants to become a pretty. When Shay runs away, Tally learns about a whole new side of the pretty world—and it isn't very pretty. The authorities offer Tally a choice: find her friend and turn her in, or never turn pretty at all. Tally's choice will change her world forever….
---
The Stand, by Stephen King
A patient escapes from a biological testing facility, unknowingly carrying a deadly weapon: a mutated strain of super-flu that will wipe out 99 percent of the world's population within a few weeks. Those who remain are scared, bewildered, and in need of a leader. Two emerge – Mother Abagail, the benevolent 108-year-old woman who urges them to build a peaceful community in Boulder, Colorado; and Randall Flagg, the nefarious "Dark Man," who delights in chaos and violence. As the dark man and the peaceful woman gather power, the survivors will have to choose between them – and ultimately decide the fate of all humanity.
---
Book club sets are circulated to participating libraries via the CLiC courier. If you are interested in receiving book club sets but are not already a member library, click here to get signed up. Since the BCR has always relied on book donations, we are deeply grateful to all of the institutions and individuals that have donated sets and helped make the collection stronger. Please contact bookclub@coloradovirtuallibrary.org for questions or to discuss donations.
*NOTE: All descriptions are taken from goodreads.com.

Latest posts by Regan Harper
(see all)