During the Black Lives Matter protests, book clubs were seized on as a way to respond to the racialized violence and iniquities that prompted the worldwide demonstrations. At the time, it was often discussed whether (mainly educated, white) people flocking to join book clubs would have the right impact. Years later, it's difficult to see if or to what extent these book clubs improved lives, but what is clear is that they offered a forum for at least talking about these things frankly – something that is still far from a given in many contexts across the country.
As James Baldwin once said, "Not everything that is faced can be changed, but nothing can be changed until it is faced." Book clubs can serve not only as a place of fruitful discussion, but also as a springboard to action, giving that learning and discussion broader value in the real world. And, while book clubs alone are still not about to "solve" systemic injustice, diversifying reading may help to increase people's ability to empathize and reduce biases against others, specifically with targeted reading. While book clubs may in some cases function as echo chambers, if the central goal is to learn from the experiences of others they can also be a place of illumination.
In the Colorado Book Club Resource collection, there is a growing selection of works by Black authors, and we are working to strengthen this part of the collection with more great works for inspiring reading groups across the state. Feel free to drop us a line at bookclub@coloradovirtuallibrary.org if you have any suggestions. Here are just some of the fantastic sets on offer, which are mainly focused on the US, but for a longer list which includes works by authors from around the world, check the catalog.*
—
The Underground Railroad, by Colson Whitehead
Winner of the Pulitzer Prize and the National Book Award: "Cora is a slave on a cotton plantation in Georgia. An outcast even among her fellow Africans, she is on the cusp of womanhood—where greater pain awaits. And so when Caesar, a slave who has recently arrived from Virginia, urges her to join him on the Underground Railroad, she seizes the opportunity and escapes with him. In Colson Whitehead's ingenious conception, the Underground Railroad is no mere metaphor: engineers and conductors operate a secret network of actual tracks and tunnels beneath the Southern soil. Cora embarks on a harrowing flight from one state to the next, encountering, like Gulliver, strange yet familiar iterations of her own world at each stop. As Whitehead brilliantly re-creates the terrors of the antebellum era, he weaves in the saga of our nation, from the brutal abduction of Africans to the unfulfilled promises of the present day. The Underground Railroad is both the gripping tale of one woman's will to escape the horrors of bondage—and a powerful meditation on the history we all share."
Native Son, by Richard Wright
"Right from the start, Bigger Thomas had been headed for jail. It could have been for assault or petty larceny; by chance, it was for murder and rape. Native Son tells the story of this young black man caught in a downward spiral after he kills a young white woman in a brief moment of panic. Set in Chicago in the 1930s, Wright's powerful novel is an unsparing reflection on the poverty and feelings of hopelessness experienced by people in inner cities across the country and of what it means to be black in America." (From the back cover)
Go Tell It on the Mountain, by James Baldwin
"Go Tell It On The Mountain, first published in 1953, is Baldwin's first major work, a semi-autobiographical novel that has established itself as an American classic. With lyrical precision, psychological directness, resonating symbolic power, and a rage that is at once unrelenting and compassionate, Baldwin chronicles a fourteen-year-old boy's discovery of the terms of his identity as the stepson of the minister of a storefront Pentecostal church in Harlem one Saturday in March of 1935. Baldwin's rendering of his protagonist's spiritual, sexual, and moral struggle of self-invention opened new possibilities in the American language and in the way Americans understand themselves."
Barracoon: The Story of the Last "Black Cargo", by Zora Neale Hurston
"In 1927, Zora Neale Hurston went to Plateau, Alabama, just outside Mobile, to interview eighty-six-year-old Cudjo Lewis. Of the millions of men, women, and children transported from Africa to America as slaves, Cudjo was then the only person alive to tell the story of this integral part of the nation's history. Hurston was there to record Cudjo's firsthand account of the raid that led to his capture and bondage fifty years after the Atlantic slave trade was outlawed in the United States. In 1931, Hurston returned to Plateau, the African-centric community three miles from Mobile founded by Cudjo and other former slaves from his ship. Spending more than three months there, she talked in depth with Cudjo about the details of his life. During those weeks, the young writer and the elderly formerly enslaved man ate peaches and watermelon that grew in the backyard and talked about Cudjo's past–memories from his childhood in Africa, the horrors of being captured and held in a barracoon for selection by American slavers, the harrowing experience of the Middle Passage packed with more than 100 other souls aboard the Clotilda, and the years he spent in slavery until the end of the Civil War. Based on those interviews, featuring Cudjo's unique vernacular, and written from Hurston's perspective with the compassion and singular style that have made her one of the preeminent American authors of the twentieth-century, Barracoon masterfully illustrates the tragedy of slavery and of one life forever defined by it. Offering insight into the pernicious legacy that continues to haunt us all, black and white, this poignant and powerful work is an invaluable contribution to our shared history and culture."
The 1619 Project: A New Origin Story, by Nikole Hannah-Jones
"In late August 1619, a ship arrived in the British colony of Virginia bearing a cargo of twenty to thirty enslaved people from Africa. Their arrival led to the barbaric and unprecedented system of American chattel slavery that would last for the next 250 years. This is sometimes referred to as the country's original sin, but it is more than that: It is the source of so much that still defines the United States. The New York Times Magazine's award-winning "1619 Project" issue reframed our understanding of American history by placing slavery and its continuing legacy at the center of our national narrative. This new book substantially expands on that work, weaving together eighteen essays that explore the legacy of slavery in present-day America with thirty-six poems and works of fiction that illuminate key moments of oppression, struggle, and resistance. The essays show how the inheritance of 1619 reaches into every part of contemporary American society, from politics, music, diet, traffic, and citizenship to capitalism, religion, and our democracy itself. This is a book that speaks directly to our current moment, contextualizing the systems of race and caste within which we operate today. It reveals long-glossed-over truths around our nation's founding and construction—and the way that the legacy of slavery did not end with emancipation, but continues to shape contemporary American life."
Four Hundred Souls: A Community History of African America, 1619–2019, compiled and edited by Ibram X. Kendi and Keisha N. Blain
"The story begins in 1619—a year before the Mayflower—when the White Lion disgorges "some 20-and-odd Negroes" onto the shores of Virginia, inaugurating the African presence in what would become the United States. It takes us to the present, when African Americans, descendants of those on the White Lion and a thousand other routes to this country, continue a journey defined by inhuman oppression, visionary struggles, stunning achievements, and millions of ordinary lives passing through extraordinary history. Four Hundred Souls is a unique one-volume "community" history of African Americans. The editors, Ibram X. Kendi and Keisha N. Blain, have assembled ninety brilliant writers, each of whom takes on a five-year period of that four-hundred-year span. The writers explore their periods through a variety of techniques: historical essays, short stories, personal vignettes, and fiery polemics. They approach history from various perspectives: through the eyes of towering historical icons or the untold stories of ordinary people; through places, laws, and objects. While themes of resistance and struggle, of hope and reinvention, course through the book, this collection of diverse pieces from ninety different minds, reflecting ninety different perspectives, fundamentally deconstructs the idea that Africans in America are a monolith—instead it unlocks the startling range of experiences and ideas that have always existed within the community of Blackness. This is a history that illuminates our past and gives us new ways of thinking about our future, written by the most vital and essential voices of our present."
Between the World and Me, by Ta-Nehisi Coates
"In a profound work that pivots from the biggest questions about American history and ideals to the most intimate concerns of a father for his son, Ta-Nehisi Coates offers a powerful new framework for understanding our nation's history and current crisis. Americans have built an empire on the idea of "race," a falsehood that damages us all but falls most heavily on the bodies of black women and men—bodies exploited through slavery and segregation, and, today, threatened, locked up, and murdered out of all proportion. What is it like to inhabit a black body and find a way to live within it? And how can we all honestly reckon with this fraught history and free ourselves from its burden? Between the World and Me is Ta-Nehisi Coates's attempt to answer these questions in a letter to his adolescent son. Coates shares with his son—and readers—the story of his awakening to the truth about his place in the world through a series of revelatory experiences, from Howard University to Civil War battlefields, from the South Side of Chicago to Paris, from his childhood home to the living rooms of mothers whose children's lives were taken as American plunder. Beautifully woven from personal narrative, reimagined history, and fresh, emotionally charged reportage, Between the World and Me clearly illuminates the past, bracingly confronts our present, and offers a transcendent vision for a way forward."
All Boys Aren't Blue, by George M. Johnson
"From the memories of getting his teeth kicked out by bullies at age five, to flea marketing with his loving grandmother, to his first sexual relationships, this young-adult memoir weaves together the trials and triumphs faced by Black queer boys. Both a primer for teens eager to be allies as well as a reassuring testimony for young queer men of color, All Boys Aren't Blue covers topics such as gender identity, toxic masculinity, brotherhood, family, structural marginalization, consent, and Black joy. Johnson's emotionally frank style of writing will appeal directly to young adults."
A Knock at Midnight: A Story of Hope, Justice, and Freedom Hardcover, by Brittany K. Barnett
"Brittany K. Barnett was only a law student when she came across the case that would change her life forever—that of Sharanda Jones, single mother, business owner, and, like Brittany, Black daughter of the rural South. A victim of America's devastating war on drugs, Sharanda had been torn away from her young daughter and was serving a life sentence without parole—for a first-time drug offense. In Sharanda, Brittany saw haunting echoes of her own life, as the daughter of a formerly incarcerated mother. As she studied this case, a system came into focus in which widespread racial injustice forms the core of America's addiction to incarceration. Moved by Sharanda's plight, Brittany set to work to gain her freedom. This had never been the plan. Bright and ambitious, Brittany was a successful accountant on her way to a high-powered future in corporate law. But Sharanda's case opened the door to a harrowing journey through the criminal justice system. By day she moved billion-dollar deals, and by night she worked pro bono to free clients in near hopeless legal battles. Ultimately, her path transformed her understanding of injustice in the courts, of genius languishing behind bars, and the very definition of freedom itself.Brittany's riveting memoir is at once a coming-of-age story and a powerful evocation of what it takes to bring hope and justice to a system built to resist them both."
The Autobiography of Malcolm X
"In the searing pages of this classic autobiography, originally published in 1964, Malcolm X, the Muslim leader, firebrand, and anti-integrationist, tells the extraordinary story of his life and the growth of the Black Muslim movement. His fascinating perspective on the lies and limitations of the American Dream, and the inherent racism in a society that denies its nonwhite citizens the opportunity to dream, gives extraordinary insight into the most urgent issues of our own time. The Autobiography of Malcolm X stands as the definitive statement of a movement and a man whose work was never completed but whose message is timeless. It is essential reading for anyone who wants to understand America."
The Ways of White Folks: Stories, by Langston Hughes
"A collection of vibrant and incisive short stories depicting the sometimes humorous, but more often tragic interactions between Black people and white people in America in the 1920s and '30s. One of the most important writers to emerge from the Harlem Renaissance, Langston Hughes may be best known as a poet, but these stories showcase his talent as a lively storyteller. His work blends elements of blues and jazz, speech and song, into a triumphant and wholly original idiom."
On Juneteenth, by Annette Gordon-Reed
"Weaving together American history, dramatic family chronicle, and searing episodes of memoir, Annette Gordon-Reed's On Juneteenth provides a historian's view of the country's long road to Juneteenth, recounting both its origins in Texas and the enormous hardships that African-Americans have endured in the century since, from Reconstruction through Jim Crow and beyond. All too aware of the stories of cowboys, ranchers, and oilmen that have long dominated the lore of the Lone Star State, Gordon-Reed―herself a Texas native and the descendant of enslaved people brought to Texas as early as the 1820s―forges a new and profoundly truthful narrative of her home state, with implications for us all. Combining personal anecdotes with poignant facts gleaned from the annals of American history, Gordon-Reed shows how, from the earliest presence of Black people in Texas to the day in Galveston on June 19, 1865, when Major General Gordon Granger announced the end of legalized slavery in the state, African-Americans played an integral role in the Texas story. Reworking the traditional "Alamo" framework, she powerfully demonstrates, among other things, that the slave- and race-based economy not only defined the fractious era of Texas independence but precipitated the Mexican-American War and, indeed, the Civil War itself. In its concision, eloquence, and clear presentation of history, On Juneteenth vitally revises conventional renderings of Texas and national history."
Their Eyes Were Watching God, by Zora Neale Hurston
"One of the most important and enduring books of the twentieth century, Their Eyes Were Watching God brings to life a Southern love story with the wit and pathos found only in the writing of Zora Neale Hurston. Out of print for almost thirty years—due largely to initial audiences' rejection of its strong black female protagonist—Hurston's classic has since its 1978 reissue become perhaps the most widely read and highly acclaimed novel in the canon of African-American literature."
Invisible Man, by Ralph Ellison
"In this deeply compelling novel and epic milestone of American literature, a nameless narrator tells his story from the basement lair of the Invisible Man he imagines himself to be. He describes growing up in a Black community in the South, attending a Negro college from which he is expelled, moving to New York and becoming the chief spokesman of the Harlem branch of "the Brotherhood," before retreating amid violence and confusion. Originally published in 1952 as the first novel by a then unknown author, it remained on the bestseller list for sixteen weeks and established Ralph Ellison as one of the key writers of the century. The book is a passionate and witty tour de force of style, strongly influenced by T.S. Eliot's The Waste Land, James Joyce, and Dostoevsky."
Heavy: An American Memoir, by Kiese Laymon
"In Heavy, Laymon writes eloquently and honestly about growing up a hard-headed black son to a complicated and brilliant black mother in Jackson, Mississippi. From his early experiences of sexual violence, to his suspension from college, to time in New York as a college professor, Laymon charts his complex relationship with his mother, grandmother, anorexia, obesity, sex, writing, and ultimately gambling. Heavy is a "gorgeous, gutting…generous" (The New York Times) memoir that combines personal stories with piercing intellect to reflect both on the strife of American society and on Laymon's experiences with abuse. By attempting to name secrets and lies he and his mother spent a lifetime avoiding, he asks us to confront the terrifying possibility that few in this nation actually know how to responsibly love, and even fewer want to live under the weight of actually becoming free."
Hidden Figures, by Margot Lee Shetterly
"The phenomenal true story of the black female mathematicians at NASA whose calculations helped fuel some of America's greatest achievements in space—a powerful, revelatory history essential to our understanding of race, discrimination, and achievement in modern America. The basis for the smash Academy Award-nominated film starring Taraji P. Henson, Octavia Spencer, Janelle Monae, Kirsten Dunst, and Kevin Costner."…"Starting in World War II and moving through to the Cold War, the Civil Rights Movement and the Space Race, Hidden Figures follows the interwoven accounts of Dorothy Vaughan, Mary Jackson, Katherine Johnson and Christine Darden, four African American women who participated in some of NASA's greatest successes. It chronicles their careers over nearly three decades they faced challenges, forged alliances and used their intellect to change their own lives, and their country's future."
The Color Purple, by Alice Walker
"Celie is a poor black woman whose letters tell the story of 20 years of her life, beginning at age 14 when she is being abused and raped by her father and attempting to protect her sister from the same fate, and continuing over the course of her marriage to "Mister," a brutal man who terrorizes her. Celie eventually learns that her abusive husband has been keeping her sister's letters from her and the rage she feels, combined with an example of love and independence provided by her close friend Shug, pushes her finally toward an awakening of her creative and loving self."
The Bluest Eye, by Toni Morrison
"In Morrison's acclaimed first novel, Pecola Breedlove—an 11-year-old Black girl in an America whose love for its blond, blue-eyed children can devastate all others—prays for her eyes to turn blue: so that she will be beautiful, so that people will look at her, so that her world will be different. This is the story of the nightmare at the heart of her yearning, and the tragedy of its fulfillment. Here, Morrison's writing is "so precise, so faithful to speech and so charged with pain and wonder that the novel becomes poetry" (The New York Times)."
Twelve Years a Slave, by Solomon Northup
"Solomon Northup was born a free man in New York State. At the age of 33 he was kidnapped in Washington D.C. and placed in an underground slave pen. Northup was transported by ship to New Orleans where he was sold into slavery. He spent the next 12 years working as a carpenter, driver, and cotton picker. This narrative reveals how Northup survived the harsh conditions of slavery, including smallpox, lashings, and an attempted hanging. Solomon Northup was among a select few who were freed from slavery. His account describes the daily life of slaves in Louisiana, their diet and living conditions, the relationship between master and slave, and how slave catchers used to recapture runaways. Northup's first person account published in 1853, was a dramatic story in the national debate over slavery that took place in the nine years leading up to the start of the American Civil War."
—
*Descriptions are commercial/publisher descriptions.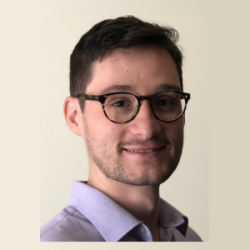 Latest posts by Michael Peever
(see all)