We've asked libraries across Colorado to submit program they've run in the last year that they're proud of and they want the rest of us to see and celebrate. Sharing stories in books is great… but what about our stories? The stories of the ways our libraries bring the community together, enrich the lives of our neighbors, and serve the people who live and work in our cities and towns.
Sara Snider, Digital Literacy Partner, answered our call and we're excited to let them tell you about McElwain Elementary School Library's  "Power of Stories" in their own words.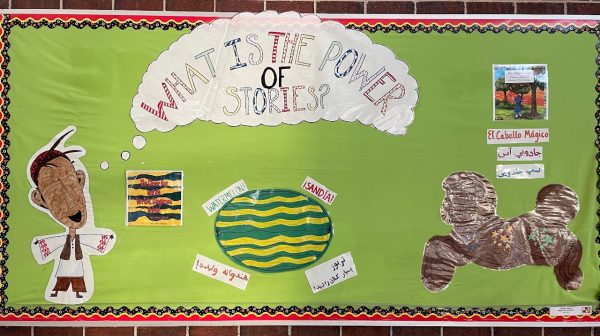 Library Name: McElwain Elementary School Library
City/ Town: Thornton, CO
Program Name: Power of Stories
Date/ Date Range of Program: January 1, 2021
Intended Audience: McElwain students, families, and staff
Description:
"The Power of Stories" is a $10,000 grant we received to provide high-quality bilingual books for students and teachers. I have to shout out to Susan Josephs from Hoopoe Books, who is solely responsible for getting us this incredible grant. She worked tirelessly with us to ensure that we got the materials and support we needed. Thank you, Susan! We are so grateful for you.
Grant items include instructional supports like lesson plans, reader's theater scripts, audio recordings, video read alouds, and more. The fiction stories are based on tales told in oral tradition in and around Afghanistan and the Middle East for centuries. The nonfiction stories address life skills like Social Emotional Learning (SEL).
Copies are published on-demand based on school need. Each student & staff member in K-2 received a copy of The Clever Boy and the Terrible, Dangerous Animal and The Lion Who Saw Himself in the Water. All students & staff in 3rd-5th received a copy of The Magic Horse and Neem the Half-Boy. All titles are written by Idries Shah. Hoopoe publishes 20 titles in 8 languages: English, Spanish, French, German, Arabic, Urdu, Pashto, and Dari.
Books are available in English, or you can order bilingual versions with English and any of the other languages mentioned. That flexibility really served us well. We surveyed our teachers to ensure we ordered the right books in the right language for the right students.
How did you come up with the idea for this program?
We were approached by Hoopoe Books due to our high population of students from Afghanistan.
What partners (if any) did you work with in developing or implementing this program?
Hoopoe Books (Susan Josephs specifically!)
What about this program did you find successful? How did you measure the success of this program?
Students and parents enjoyed the stories both at school and at home. Kids were thrilled to see books written in both English and their heritage languages. Every student got 2 books to keep, and we added many culturally-relevant titles to our library in general.
***
Sara Snider, Digital Literacy Teacher and Gifted and Talented Advocate at McElwain Elementary School Library has permitted us to share their contact information so that anyone interested in reaching out to them about their program can do so. It is an incredibly generous offer of which you are invited to avail yourself if you're inspired by their work and want to celebrate them or if you have questions about ways you can follow their lead.
To reach Sara, email her at sni024831@adams12.org
Resources shared in this post include:
***
Colorado State Library (and the readers of this point as well, no doubt) understands how time consuming, emotionally draining, costly (in so many ways), and challenging it can be to run a program or project. Sometimes they fail gloriously… sometimes they fail with barely a whisper. It can be hard to recover from that. You've worked so hard!… and it just didn't work out. Be gentle with yourself. Self-reflect. Pick up the pieces. And then get to the next thing. It'll be worth it.
For all those other times, be sure to celebrate. Brag about it! Feel good about yourself, the team that collaborated on your work, and the community members who participated with it. Celebrate your hard work and the value that you contribute to your community.
Tell us the story of your program just like this library did here. Submit your library's program for a Program Spotlight featured here and shared as far as Colorado State Library news reaches.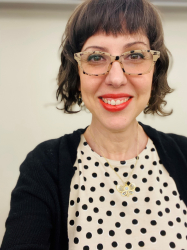 Latest posts by Cristy Moran
(see all)