The Trustee Corner is a monthly series featuring information of interest to public library boards. Topics include training opportunities, legal issues, helpful information, and relevant news impacting public library governance. The information included in this newsletter is for informational purposes, and does not constitute legal or financial advice. Please consult your library's attorney with any questions about your specific situation.
I Love My Librarian Award
Do you have some love to show for your local librarian? Librarians touch the lives of the people they serve every day. The "I Love My Librarian Award" is one way to recognize the exceptional work of public, school, college, community college, or university librarians. Each librarian receives a cash award and a travel stipend to attend an awards ceremony and reception held in their honor. Nominations are due October 21. For more details, visit ilovelibraries.org. This award is an initiative of the American Library Association.
Public Library Standards
The Colorado Public Library Standards provide both minimum standards for libraries in the Definition of a Public Library in Colorado and developmental standards in which a library can examine its current services and set goals for a better level of service for the local community. The standards attempt to identify current key issues, services, and best practices in Colorado public librarianship. They can be used as a guide for strategic planning, but they are not intended to be a detailed road map to each library's future. Every community is different. What is important is that the director, staff, board, and community constantly review where you are, where you want to be, and what it will take to get there.
SDA Conference
The Special District Association's 2019 Annual Conference will take place September 18-20 in Keystone, Colorado. Sessions include topics that may be of broad interest to library district boards and administrations, particularly around legal issues, financial responsibilities, and insurance. The conference is open to all SDA member districts, and more details can be found on the SDA website.
CAL Trustee Awards
Two public library trustees will be honored with a Trustee of the Year award from the Colorado Association of Libraries (CAL). The winners are: Ruth Powers of Eagle Valley Library District; and, posthumously an award goes to Lanny Carleton Clary of Northern Plains Public Library in Ault. This award recognizes the important work that trustees do and celebrates their accomplishments. Read more about the award and the recipients in this guest blog from Katherine Weadley.
The awards will be presented at the 2019 Colorado Association of Libraries Conference (CALCON) on Friday, September 20. Admission to the awards presentation is included with conference registration.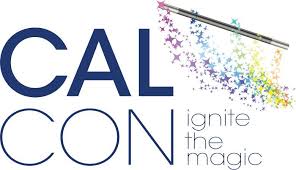 CAL Conference
Have you registered for CALCON? This year's Colorado Association of Libraries Conference (CALCON) features a 2-day Trustee Track, along with a special registration rate for trustees. This track includes program sessions targeted at public library boards (for both district and non-district libraries), as well as general conference keynotes, awards, lunches, and networking opportunities. Many sessions will also be of interest to library management. The Trustee Track will take place Friday-Saturday, September 20-21. Each day of the Trustee Track will begin with a Trustee Welcome session to allow for networking and connecting with fellow trustees across the state.
To register to attend CALCON, visit the CAL Conference website. Talk to your board about attending at least one day of CALCON in 2019!
Changes to Meeting Notice Requirements
There has been a change to the requirement for public meeting notices posted by local government entities, which went into effect August 2, 2019. This change will make it easier for public entities to post meeting notices, and also makes the timeline requirements more consistent for all public meetings. The Colorado General Assembly passed HB 19-1087 during the 2019 legislative session. This bill amends the Colorado Revised Statutes (C.R.S. 24-6-402) to allow for meeting notices with agendas to be posted online when the public entity has a website. Posting meeting notices in a physical location is still an option for entities that do not have a website, or who prefer posting in a physical location. The bill also amends the law (C.R.S. 32-1-903) to say that all special district meeting notices must be posted 24 hours in advance, regardless of meeting type. This bill also removes the previous law which stated that special meetings for special districts required 72 hour notice.
If your library wishes to post meeting notices online rather than in a physical location, you should first check your bylaws and see if they need to be updated. If your library is a municipal, county, or multijurisdictional library, then you should also check with your governing body(s) to make sure you are in alignment with their policies and procedures. Finally, make sure your library's website has a designated place to post meeting notices. The Berthoud Community Library District has a place on their website for the Library Board of Trustees, which is also where they post public meeting notice and agenda information. Similarly, the Pikes Peak Library District has a designated page for Board of Trustees information. Once you have a designated place to post meeting notices on your library's website, you will need to notify the Department of Local Affairs using this web form. If your library needs assistance creating a website, that service is available through the State Library at CoLibraries.org.
For more information about this new law, check out this post from Garfield & Hecht, P.C.. If you have questions about how this law applies to your library board, you should seek the advice of your library's attorney.
Tips for Trustees: Sunshine Laws, Email, & BCC
Did you know that Colorado Open Meetings Law also applies to email and other electronic communication? If your library board uses email to discuss business matters or action items, it may be at risk of violating open meeting law, depending on the nature of the exchange. To avoid the risk, you'll want to be careful that you don't send emails to your fellow trustees to discuss library board business between meetings. According to the law, any gathering or conversation between board members is subject to open meeting laws. For local public bodies such as library boards that means if three or more people are involved in a discussion about library business it could be considered a public meeting, including email conversations. You should be careful in a case where an email between two trustees becomes three when an additional person is added or the email is forwarded. You also may want to be cautious against using "chain" together several direct emails between two trustees to circumvent the open meeting law. If your library board is found to be in violation of the Open Meetings Law, it could result in having to comply with CORA requests for your email accounts, make email communications public, and paying legal fees to handle the situation.
So what about when you need to send out an agenda or other administrative matters? Typically, administrative emails (e.g. meeting logistics, notice of absence, etc.) would not be subject to scrutiny under the Open Meetings Law. However, to avoid all risk you may want to consider taking some precautions. When sending an email to communicate solely about administrative topics, one way to do this is to use the "BCC" field instead of the "TO" field for all the recipients of the email. This prevents the recipients from selecting "REPLY ALL" and the possibility of an email gathering that could wind up discussing public business. It is also a good idea to regulate your own email communications as trustees. Hold any conversations about public business until the public meeting takes place, and let your fellow trustees know if they try to start a discussion of public business via email.
For more detailed information on this topic, read the article Email Correspondence Under the Colorado Open Meeting Law by Colin B. Mielke, Esq. of Seter Vander Wall P.C.. If you have questions about your board's email communication practices, you should seek the advice of your library's attorney.
Trustee Training Opportunities:
Free Archived Webinars
Toward Tech Savvy Trustees (WebJunction)
Conferences & Events
Trustee Corner Contributions:
Does your library have trustee news to share? Would you like to write a post for the Trustee Corner? Do you have a topic you would like to see featured? Email Crystal Schimpf with your ideas.
Be sure to follow Colorado State Library on Twitter and Facebook. Interested in receiving Trustee-related updates via email? Sign up for the Colorado Library Trustees (COLT) newsletter.
Did you miss the July issue? View it, and more, at the Library Trustees page of the Colorado Virtual Library. 
Latest posts by Crystal Schimpf
(see all)