This is a guest post by Kayah Swanson, Public Relations Specialist at Pikes Peak Library District.
COLORADO SPRINGS, CO – Ana Bojorquez was beginning to think she'd never earn a high school diploma, no matter what she did. She bought preparation books, enrolled in classes and more, but nothing panned out.
"I've been trying to get my diploma for years, ever since I was forced to leave high school," Bojorquez said. "I was trying everything to do it on my own."
But then Bojorquez noticed an advertisement for a free program through Pikes Peak Library District in El Paso County that helps participants earn accredited high school diplomas online.
"The fact that it was free, that it was online, those were a big deal for me," she said. "The GED class schedules just didn't work for me."
Bojorquez was brought to the United States from El Salvador as a very small child, and then adopted. Her adoptive mother, for reasons unknown, changed Bojorquez's age on a lot of her documents and in the school system.
"They weren't a very good family, so I ended up back in the foster system," Bojorquez said.
After being placed in foster care and re-enrolled into the school system, the school district made a startling discovery.
"The school saw my birth certificate, and they said, 'Why are you in the 9th grade when you are 17 years old?'"
The district took her out of high school, even though she begged to stay. Bojorquez was enrolled in a GED class at a community college instead.
At the same time, her social workers knew that her eighteenth birthday was approaching; Bojorquez would no longer be eligible for support from the foster care system and needed a job to survive.
"They did provide me with transitional housing at the time, but I had no food, so I had to work. I just did not have time to finish high school."
After experiencing success as a realtor's assistant, the thought of a high school diploma faded from her mind, until she met her future husband who was determined to support her in achieving her diploma dreams. He finally convinced her to focus on studying for a diploma full-time.
"For a long time, I said no when he told me to leave my job," Bojorquez said. "I was so used to taking care of myself. Finally I gave into it, and I quit my job. Within a week of me finally deciding to leave my job, he got fired."
The couple relocated from California to Colorado Springs in search of work, had children, and once again her hopes for a diploma were dashed.
That's when she saw the advertisement on PPLD's website for Career Online High School. For Bojorquez, who does custodial work for her church and volunteers at the school her two boys attend, an online program without a huge financial burden was an enticing option.
She applied in March of 2017, and began to work tirelessly toward the goal she'd had for more than a decade. Less than two years later, Bojorquez is celebrating a huge educational milestone: she has completed the Career Online High School program, and was the proud recipient of an accredited high school diploma at a graduation celebration on Oct. 10 at East Library in Colorado Springs.
"I feel like I can accomplish anything," Bojorquez said. "I feel really empowered."
Ana Bojorquez is not the only one feeling empowered as a new recipient of a high school diploma. Five El Paso County residents celebrated newly received diplomas at the library's graduation event.
"Stories like Ana's are the reason why we want to provide this kind of program to our community," said Lacey Miller, Adult Education Supervisor at PPLD. "We are here to provide people with the resources they need to achieve their goals, whatever those goals may be. Career Online High School meets people where they are, acknowledges and capitalizes on their life experience, and helps them to achieve a major educational milestone."
The program costs about $2,000 per participant, but it is entirely free to the student. The Pikes Peak Library District Foundation provides scholarships to all those who qualify for participation.
Community members must first apply, complete a self-assessment online, and then come for an interview and placement test. After that, participants are in a 30-day probationary period while beginning their coursework to ensure that they are committed to completing the program.
Then, the PPLD Foundation commits to paying for that participant until they reach the finish line, along with help from a federal grant. Students have a maximum of eighteen months to finish the coursework.
"We work with students throughout their coursework, and every participant has a Career Online High School academic coach assigned to them to help motivate them through the program," Miller said.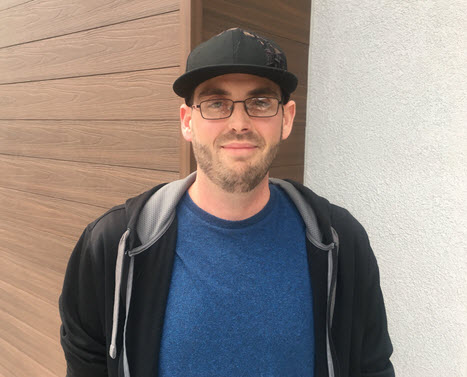 One of the other graduates of the program is hoping his new diploma will help him excel at a higher level in his career. Beau Buren, a Colorado Springs native, finished the program in less than eight months. He set aside time after almost every full day of work, and did nearly six hours of coursework per day on the weekends.
"I feel good about finishing," Buren said. "I'm really proud of how hard I worked at this."
Both Bojorquez and Buren have their sights set on potential college careers now that they've received their diplomas. Bojorquez is hoping to achieve a college degree in psychology, to carry forward her desire to help others. Buren is hoping to bask in the glow of his achievement until the end of the year, then reassess his goals and consider going back to school for a business management degree.
"The library was definitely there to help me," Buren said. "Lacey was really great. I really appreciated the tuition help, too, because otherwise I may not have been able to do the program at all."
Before starting a college degree, Bojorquez plans to apply at her children's school for a part-time position.
"I think this has shown them the value of perseverance," Bojorquez said. "I had a study schedule, they would do learning time while I did learning time, but there were days where it was hard. They told me they couldn't believe how quickly I did this."
Now that the finish line has been reached, she's certainly enjoying having more time to explore beautiful Colorado with her family. Most of all, she's thankful to have finally achieved something she's been working toward for years.
"I am very grateful to Pikes Peak Library District," Bojorquez said. "I wouldn't have graduated high school, something I've wanted to do for years now, without the library's help."