Happy Earth Day! The theme for this Earth Day is "Invest in Our Planet," and so it is a fantastic time to reflect on our library's role within the community, how it supports American Library Association's (ALA) core value of sustainability, and the importance of investing our resources, time and energy towards sustainable practices.
As the climate crisis develops, I have been thinking a lot about what I can do to have the most far-reaching impact on this global issue (with very real local effects already plain to see here in Colorado). The answer is quite simple: talk about it! By talking about it, you bring awareness of the climate crisis to others around you which influences them to act alongside you and participate as one small, but crucial, building block of an international effort. In order to make the large-scale, systematic changes required to reduce greenhouse gas emissions and revive our planet's ecosystems, all kinds of people from all walks of life must work together, and the first step to this collaboration is talking about the issue.
As both a community hub and a provider of reliable information, libraries are set up to help facilitate conversations and connections in the community. Below is a visualization of the three key aspects the ALA outlines to foster sustainability within libraries.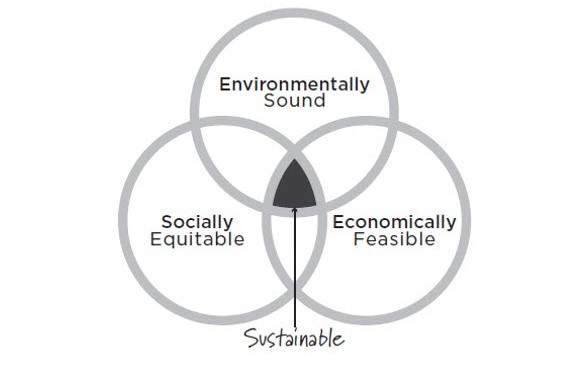 There are close ties between ALA's three aspects of sustainability and the wording of this year's Earth Day theme.
Economy / Invest
As a public service, libraries must be sure they are investing responsibly in order to best meet their community's needs. The word "invest" in this year's Earth Day theme implies a focus on monetary resources, as well as time and energy. Bringing economic values to the forefront of sustainability efforts shows how economic and environmental values do not have to contradict each other. Sustainable initiatives are not at odds with economic growth; in actuality, economic growth is unstable if it is based on unsustainable resources and practices. Economic and sustainable goals go hand in hand, and it is crucial that libraries invest their resources, time and energy in a socially responsible manner to support both!
Equity / Our
We need to celebrate the diversity of humanity on our planet. As environmental challenges increase economic disparities and displace large numbers of people from their homes, sustainability will only be achieved if we support each other and strive for equity. Equity refers to addressing the differing needs of human populations so we can all reach our full potential. This planet belongs to all of us, and growing equity requires that underrepresented populations are both included and celebrated within the "our" of "invest in our planet." Access to information and educational opportunities is key to increasing equity. This serves as a reminder of the library's responsibility to increase equity by continually responding to the needs of the whole community and paying particular attention to vulnerable or marginalized groups, many of which bear the worst impacts of climate change.
Environment / Planet
The first picture of Earth taken from space mobilized the environmental movement and is said to have led to the first Earth Day! The perspective of this photo forced people to admit, many for the first time, just how finite our planet is. The environment is not a concept that anyone can fully disconnect from because we exist as a part of the environments around us. All our material belongings have their roots in the natural resources that are provided by our planet. Remembering that we only have one planet Earth brings to light the importance of valuing our environment. Our home planet truly does deserve our time and resources.
Of course, none of this is news to libraries. Libraries at their core are a sustainable system. If a book is borrowed five times, production costs and paper resources are saved, assuming it saves five individual copies from being purchased. Scale that up to incorporate all the books checked out in every library system and it becomes clear that libraries are a natural model for the sustainable conservation of resources.
Call to Action!
That being said, our rapidly changing times demand evolving solutions. Over thirty years ago the Green Library Movement was created to lead in sustainable practices. Today, one of the greatest challenges the Green Library Movement faces is thinking outside the box so that its impact encompasses efforts such as efficient building design, but also extends beyond a library building's footprint to influence the community at a larger scale. You can find some more inspiration to incorporate economically feasible, socially equitable, and environmentally sound projects into your library here!
While it may be difficult to quantify, a library's sphere of influence is powerful. So this Earth Day, and every day, it is worth taking time to reflect on how your library is investing in our planet.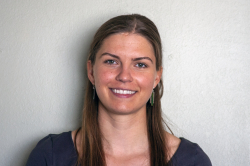 Latest posts by Sara Wicen
(see all)