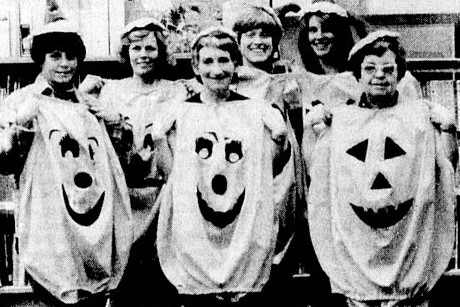 The Friday Grab Bag is a weekly series that highlights fun, unique, and interesting happenings in Colorado libraries, and includes news from Colorado State Library.
Let's open the Friday Grab Bag!
Día De Los Muertos
Be part of Aurora Public Library's inaugural Catrina Ball, a fundraiser in the form of an elegant fiesta celebrating and honoring Día de los Muertos on November 4, 6:30 pm, at Central Library. Come decked out in formal black tie attire with a Catrina twist and enjoy an evening of delicious culinary temptations, libations, and a dance floor with live music. Get tickets for the event.
Lafayette Public Library is celebrating Day of the Dead/Día De Los Muertos on October 28 from 10:30 am to 2:00 pm. Join them for storytime, face painting, crafts, and live music from Mariachi Alma del Folklore.
Garfield County Libraries' Day of the Dead Celebration is October 28, 5:00 pm, at Parachute Branch Library. Enter the Catrina costume contest and enjoy traditional bread, tamales, and beverages while you gather to celebrate and remember loved ones.
Celebrate Day of the Dead at Mesa County Libraries' Día de los Muertos Celebration, November 1, 10:00 am, at Central Library. Families with children 6 and under are invited to watch the movie Coco, do crafts, and enjoy snacks.
Learn to bake Day of the Dead bread with pumpkin atole filling at an online class hosted by Poudre Libraries and taught by Mexican baker Eliceo Lara. Kids and adults are invited to make this delicious treat on October 30 at 6:30 pm. Sign up to receive a list of ingredients and a Zoom link.
Ghosts and Goodies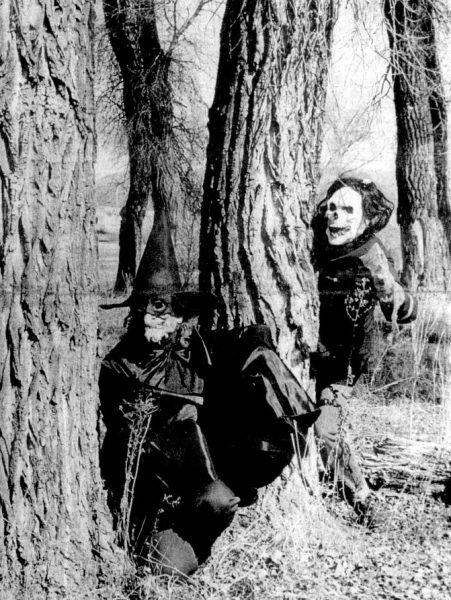 For the younger crowd, Aurora Public Library is hosting Books and Boo-Fest on October 31, which includes a Costume Parade for kids 5 and under, and a Candy Hunt for kids of all ages. Event times vary by branch location.
Pines & Plains Libraries and the Elizabeth Chamber of Commerce invite you to the Harvest Festival & Trick or Treat Street on Historic Elizabeth Main Street, October 28 from 10:00 am to 3:30 pm. Celebrate fall with vendor booths, candy, and costume contests.
Loveland Public Library is hosting CSU Master Instructor Dana Masden for a Horror Writing Workshop on October 28 at 10:00 am. Explore the art of creating spine-tingling tales and try your hand at writing your own. Register online.
Gunnison County Libraries invites you to their Halloween Parade After-Party, October 31 at Crested Butte Library. Head over after the Halloween Trick-or-Treat Parade on Elk Avenue and enjoy some treats, hot cider, shadow puppets, and more!
Gilpin County Public Library is screening the movie Haunted Mansion on October 28 at 5:00 pm. Enjoy popcorn while watching this modern Disney rendition about a house filled with supernatural apparitions.
Estes Valley Library invites kids to Trick or Treat at the Library on October 31 at 5:00 pm. Pick up a toy and a goodie while supplies last!
Boulder Public Library's George Reynolds Branch will be transformed into a Haunted Library on October 29 from 12:00 to 2:00 pm. Wear your costumes to this family-friendly event featuring a photo booth, animal encounters, and face painting.
Mancos Public Library invites you to a Pre Trick or Treat at the Library, October 31 at 5:00 pm. Enjoy some Halloween Chili and activities before heading out for trick-or-treating. Be sure to check out Frankenstein's Laboratory while you're there!
Teens can enjoy a Spooky Movie Marathon at Pikes Peak Library District's East Library on October 28 at 2:00 pm. The lineup includes Beetlejuice and Monster House. Register online.
Pick 'n' Mix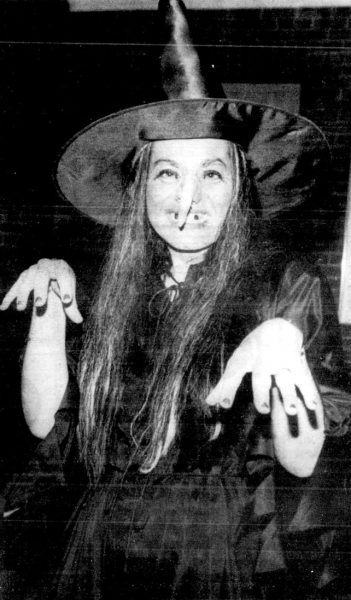 East Morgan County Library District's 6th Annual Pie Contest is November 2 at 6:00pm. Show off your baking skills and enjoy the fruits of others' labor! Contact the library to register.
Hop on over to High Plains Library District for Lindy@LINC: A Community Swing Dance on October 28 at 1:00 pm. Bring your friends and family to learn the basics of Lindy Hop—no experience necessary! Registration preferred.
Jefferson County Public Library is hosting a Stage Combat Workshop for teens on November 3 at Lakewood Library. Presenters from the Arvada Center for the Arts and Humanities will share terms and techniques for hand-to-hand stage combat, as well as introductory fencing techniques. Register online.
Do you have soup to share, or want to try some new-to-you soups? Attend Lone Cone Library's Soup Exchange, October 28 at 11:00 am. Bring a pot of soup, a copy of the recipe, and quart-sized containers to take home other soups to freeze. Registration required.
The Friday "Brag"
Sarah from Northern Saguache County Library District reports: "We've hosted an October community storytelling event at both our branches called "Unexplained Saguache County," where folks get together and swap their experiences with the unexplained. This is our second year doing it, and it's definitely going to continue to be an annual event. Our communities LOVE it—the pressure is low for those who want to share their experiences, and lots of folks come just to listen. We've heard stories of ghosts, alien abductions, dark arts, chupacabra (!), livestock mutilations and poltergeists. I'm still waiting for a sasquatch story…surely SOMEONE has one!"
What's New at Colorado State Library
Call for Proposals: Colorado Resource Sharing Conference
The CO Resource Sharing Conference Planning Committee is now accepting program proposals for the upcoming virtual conference on April 17-18, 2024.
Topics of particular interest: Managing Organizational Change, Workflows & Documentation, E-resources & Controlled Digital Lending, ILL Marketing & Promotion, Artificial Intelligence/ChatGPT in Libraries
Colorado State Publications Library Blog
Learning Opportunities
Growing Readers Together webinars
In Our own Voice (NAMI Colorado)

October 31, 1:00 – 2:00 pm
Registration limited to Colorado library staff

Introduction to Positive Youth Development (limited to Colorado library staff)
Self and Community-Care Strategies for Library Staff

November 7, 12:00 – 1:00 pm
Registration limited to Colorado library staff

Bridge the Gap: Supporting Postsecondary Academic Success Through Libraries

November 8, 4:00 – 5:30 pm

Digital Equity Plan for Colorado with Melanie Colletti

November 9, 11:00 am – 12:00 pm

De-escalation Skills Workshop

November 16, 10:00 am – 12:00 pm

Moral Injury in Libraries: Nurturing Staff Well Being

November 17, 10:00 – 11:00 am

Online Learning Opportunities in October 2023 for Library Staff. Browse this calendar of free online learning opportunities shared with us by Wyoming State Library.
Library Jobline
Are you considering a job change this year? Check out Library Jobline for hot new library employment opportunities, like this selection from around Colorado.
---
This post is part of the Spotlight on Sharing initiative, which aims to increase the visibility of Colorado library programs and resource sharing. Do you have a story from your library to share? Email Amy Hitchner, ahitchner@coloradovirtuallibrary.org.
All images are from the Colorado Historic Newspapers Collection, a service of Colorado State Library.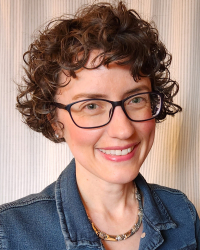 Latest posts by Amy Hitchner
(see all)