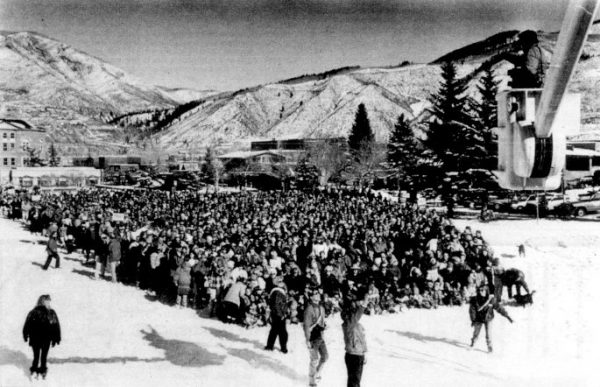 The Friday Grab Bag is a weekly series that highlights fun, unique, and interesting happenings in Colorado libraries, and includes news from Colorado State Library.
Let's open the Friday Grab Bag!
Holiday Kickoff
High Plains Library District is hosting a Gratitude Workshop for Teens, November 22 at Carbon Valley Regional Library. The afternoon will include time for reflection and making mindful crafts that embody the spirit of gratitude. Register online.
Teens are invited to Tag the Turkey, at a special Thanksgiving-themed laser tag event hosted by Jefferson County Public Library on November 17 at Lakewood Library. This after-hours event is for the 12-18 crowd.
Southwest La Plata Library District is hosting A Charlie Brown Thanksgiving on November 18 at Fort Lewis Mesa Public Library. Join them at 12:00 pm for stories, crafts, and a feast of buttered toast, popcorn, pretzels, and jelly beans.
Douglas County Libraries' Forest of Stories returns from November 19 to January 6 with more than 150 book-themed trees throughout all DCL locations. The stories range from favorite children's tales and classic literature, to crime thrillers, mysteries and more.
Ready for Winter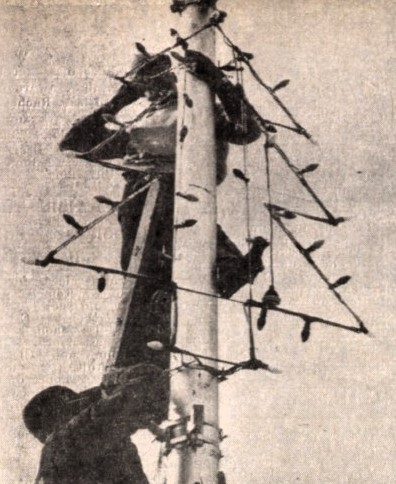 Aurora Public Library welcomes CSU Master Gardeners for Fall & Winter Landscape Care, November 28 at Central Library. Their presentation will cover gardening topics suited for the season. Register online.
Lake County Public Library invites you to the season opening of DIY Ski & Snowboard Waxing, November 29 from 5:00 to 8:00 pm. Learn how to prepare your own gear for the season with equipment and wax provided by the library.
Silverton Public Library is holding a Kids Winter Gear Exchange for winter clothes and ski/snowboard gear. Drop off is from November 28 – December 1, and pickup is on December 7 from 5:00 to 6:30 pm.
At an upcoming Memory Cafe from Denver Public Library, participants will learn about Winter for Critters with the Denver Zoo. The program will explore the winter behaviors of certain animals, including some that will be at the event. Join them on November 28, 1:30 pm, at Virginia Village Branch Library.
Bemis Public Library says Hello Winter! with a reading challenge for children through grade 5. Pick up a reading log in the library beginning November 18, complete the challenges, and record what you read.
Lamar Public Library's Winter Reading Challenge is from November 15 through February 15. Readers of all ages are encouraged to sign up online and earn prizes as they read this winter.
Pick 'n' Mix
Broomfield Library is hosting Lighthouse Writers Workshop for two all-ages Storytelling Workshops, "Broomfield in the Past," on November 18 and December 16. They are designed to ignite inspiration and provide storytelling tips and tricks. Participants can sign up for one or both sessions.
Estes Valley Library is offering an Embroidery Machine Training Class on November 20 at 5:30 pm. This teen/adult class will provide instruction in how to use the Library's embroidery machine, and will touch on designing custom embroidery patterns using open-source software. Register online.
Lyons Community Library is hosting the Lyons Community Food Pantry Benefit Concert on December 1 at 7:00 pm. Don't miss this incredible night of music and community to support a great cause! RSVP is requested.
Students from Victoria's School of Harp will perform a concert of Harp Music as part of Pikes Peak Library District's Holidays around the World series. Join them for this free, drop-in performance on November 18 at Library 21C.
Pueblo City-County Library District invites you to Mestizaje: Identity from Colonial New Spain to the Present Indigenous and Spanish Mixed Ancestry Identity on November 18, 1:00 – 3:00 pm, at Rawlings Public Library. Learn about mixed Spanish and Indigenous (Mestizaje) identity and history of Colonial New Mexico from Dr. Nicholas Saenz, Professor of History at Adams State University. Chicanx identity embraces a notion of mixed ancestry (mestizaje) that acknowledges the significance of European and Native origins. This talk will explore the complex history of mestizaje from the Spanish colonial period to the late twentieth century and consider its contradictions and opportunities for the present.
What's New at Colorado State Library
Colorado Historic Newspapers Collection
Program Spotlight
Library Research Service
Learning Opportunities
Library Jobline
Are you considering a job change this year? Check out Library Jobline for hot new library employment opportunities, like this selection from around Colorado.
---
This post is part of the Spotlight on Sharing initiative, which aims to increase the visibility of Colorado library programs and resource sharing. Do you have a story from your library to share? Email Amy Hitchner, ahitchner@coloradovirtuallibrary.org.
All images are from the Colorado Historic Newspapers Collection, a service of Colorado State Library.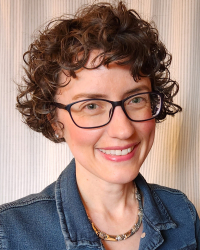 Latest posts by Amy Hitchner
(see all)