The Friday Grab Bag is a weekly series that highlights fun, unique, and interesting happenings in Colorado libraries, and includes news from Colorado State Library.
Let's open the Friday Grab Bag!
Summer Gardens
Learn the basics of Summer Maintenance and Harvesting in your vegetable garden. Broomfield Library is offering this hands-on program on July 13 at Brunner Farmhouse. Registration required.
Durango Public Library's Great Garden Series continues on July 12 with Bonsai in the Southern Rockies. Participants will explore the use of native tree and shrub species as Bonsai subjects and learn tips for successful cultivation in the Durango vicinity. Event details.
Get help Troubleshooting Your Summer Garden during Loveland Public Library's webinar watch party, presented in partnership with City of Loveland Water and Power on June 12 at 6:00 pm. A master gardener will address common issues and offer practical tricks and solutions for gardening in Colorado's climate. Learn more.
Stories and Songs
Teens can share their funny stories at Aurora Public Library's Lighthouse Writers Workshop: Humor, July 12 at Martin Luther King, Jr. Library. Registration is limited to 15 participants, but other opportunities are available at different locations on July 14, 16, & 20.
Award-winning musician, producer, and educator Zivanai Masango will perform a concert of traditional, folk and popular contemporary Zimbabwean and Southern African Music at Lafayette Public Library on July 15 at 3:00 pm. Learn more about this all-ages event.
Basalt Regional Library welcomes a summer performance from the Aspen Santa Fe Ballet Folklórico ensemble on July 13 at 5:30 pm. Folklórico transcends cultural barriers through the art of dance, while teaching artistic excellence, promoting positive youth development, and encouraging the crossing of cultural boundaries with their students and families. Learn more.
Ruby M. Sisson Memorial Library has launched a new writers group: Ruby's Writer's Guild meets every Thursday at 9:00 am. The group is a welcoming place for support, resources, and camaraderie with other writers. See the library calendar for upcoming dates.
Ignacio Community Library's Summer Music Series continues on July 14 at 5:30 pm with The Rock 'n Horse Band. Enjoy an evening of tunes from the 1960s and 70s, and while you're there, visit the vendor booths and the library book sale.
Garfield County Libraries will host innovative guitarist and composer Hiroya Tsukamoto in Concert on July 13 at Parachute Branch Library and July 14 at Silt Branch Library. His performance, described as Cinematic Guitar Poetry, is a unique blend of eclectic acoustic music with storytelling and Japanese folk music.
Artist Teresa Banman will lead adults through creating Gratitude Journals at different Grand County Library District branches from July 8 – 22. Registration is required; see events calendar for locations and dates.
Art Projects
Clearview Library District is holding a Family Art Challenge in July, where families are invited to use an art kit from the library to create a summer scene. Learn more about the challenge on their Facebook page on July 7 at 4:00 pm. Completed projects should be dropped off by July 31. Learn more.
The More We Paint Together is a cooperative teen project event on July 14 at Mancos Public Library. Teens are invited to create a project together that will be displayed in the teen space at the library. Learn more.
Buena Vista Public Library is offering Intro to Wood Carving on July 12 at McPhelemy Park Pavilion. Working with narrowleaf cottonwood bark collected from downed trees, participants will carve a feather using basic tools and techniques. Learn more and register.
Pick 'n' Mix
Cañon City Public Library hosts Breakout Friday the second Friday of each month. Players ages 11-17 are challenged to open the locked Breakout EDU box using critical thinking, collaboration, and creativity. The next event takes place July 14.
Estes Valley Library invites kids ages 9+ to a GPS Scavenger Hunt on July 8 at 3:00 pm. After learning the basics of GPS, latitude, and longitude, kids will go on a geocache scavenger hunt through the library. Event details.
Gilpin County Library and Nature's Educators invite you to Talon Talk, July 12 at 3:00 pm. Learn about hawks, falcons, owls, and vultures—what they eat, where they live, special adaptations, and conservation efforts. Visit the library calendar for details.
Lyons Community Library's Teen Water Party is July 13 at Sandstone Park. Join them for outdoor water fun with balloons, sprayers, and other ways to beat the heat. Registration required.
What's New at Colorado State Library
Historical Collection Spotlight
Learning Opportunities
CSL in Session: Serving Older Adults
Virtual Partner Forum: Re-entry Resources from Remerg
Online Learning Opportunities in July 2023 for Library Staff. Browse this calendar of free online learning opportunities shared with us by Wyoming State Library.
Library Jobline
Are you considering a job change this year? Check out Library Jobline for hot new library employment opportunities, like this selection from around Colorado.
---
This post is part of the Spotlight on Sharing initiative, which aims to increase the visibility of Colorado library programs and resource sharing. Do you have a story from your library to share? Email Amy Hitchner, ahitchner@coloradovirtuallibrary.org.
All images are from the Colorado Historic Newspapers Collection, a service of Colorado State Library.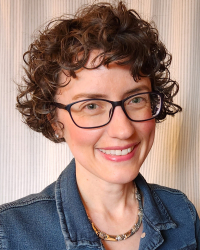 Latest posts by Amy Hitchner
(see all)