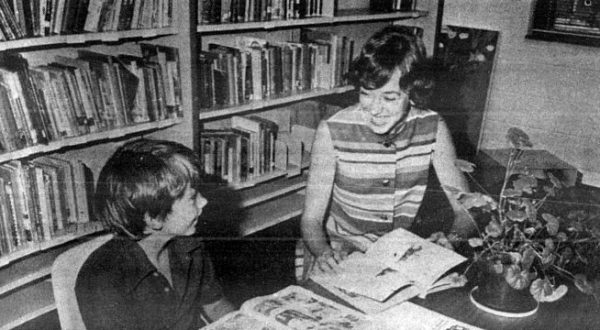 The Friday Grab Bag is a weekly series that highlights fun, unique, and interesting happenings in Colorado libraries, and includes news from Colorado State Library.
Let's open the Friday Grab Bag!
Expert Presenters
Broomfield Library invites you to join the electrifying live podcast recording of Making it Up with Carter Wilson at the Broomfield Auditorium on September 14 at 7:00 pm. Carter Wilson will expertly interview three award-winning writers: R. Alan Brooks, Emily Littlejohn, and Erika T. Wurth. The event will also include a Q&A session with the audience. Visit the Auditorium Lobby prior to the recording for a local author book fair. Event details.
Ridgway Public Library is hosting Saving Seeds Successfully, presented by CSU Horticulture Director Yvette Henson on September 9 from 10:00 am to 12:00 pm. In this hands-on class, learn how to save seeds and help create robust, genetically diverse seed stocks. All are welcome but seats are limited; contact the library to register.
Durango Public Library welcomes Melissa Schreiner, CSU Extension Entomologist, and Brooke G. Stafford with Blooming Landscape and Design for a Pollination Workshop on August 29. Participants will enjoy two presentations, "Pollinators that You Want in Your Garden!" and "The Plants to Attract Them!" followed by a tour of the Demonstration Garden. Event details.
Join Lake County Public Library on August 26 at 2:00 pm, when author & military historian Flint Whitlock will discuss his new book, 10th Mountain Division at Camp Hale. Event details.
Mancos Public Library invites you to Cornwall, England: An Evening with Jaime Becktel on August 31 at 6:30 pm. Sip some tea while you go on an armchair journey through the Cornish countryside. Learn more.
West Custer County Library welcomes senior move expert Monica Young for her presentation, How to Easily Move an Aging Parent into Their Next Home…Like a Pro, August 29 at 10:00 am. Learn tips and advice from an experienced move manager. Event details.
You Got This: Life Skills for Independent Living is High Plains Library District's series on real-world topics that are essential to living independently. The next session on August 29 at LINC will feature a presentation on automotive care and advice from an instructor from Aims Community College Automotive and Technology Center. Registration is required.
Frank Sanders, Night Skies columnist at the Mountain-Ear, will lead How Far Is That Star? a presentation on distances to bright stars, September 6 at Nederland Community Library. Registration is required.
Bud Werner Memorial Library is the headquarters of the annual Yampa Valley Crane Festival, which kicks off August 31 and includes speakers, films, live raptors, bird walks, sketch-a-bird, crane storytimes, crane yard art, flying dancers and more!
Sight and Sound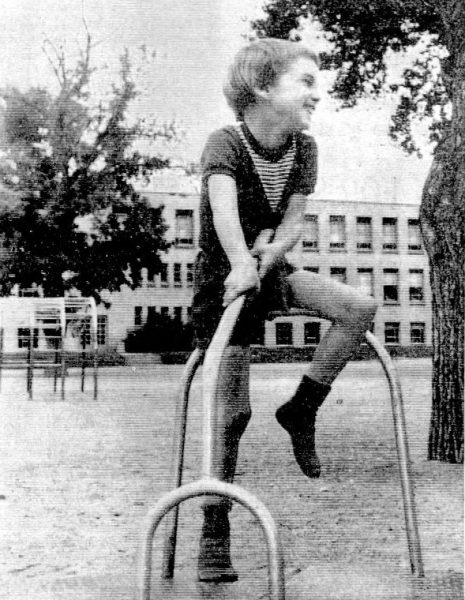 East Morgan County Library District invites listeners to an evening of music at the park with the Platte Valley Band, August 29 at 6:00 pm. Bring a blanket or chair, or borrow one from the library. Event details.
Do you like B movies, cult classics, and cheesy cinema? Then you'll love So Bad They're Good, from Jefferson County Public Library. Belmar Library is launching the new series on August 25 with a screening of the infamous Troll 2. Popcorn and movie snacks will be provided! Event details.
Get ready for The Great American Solar Eclipses in Oct. 2023 and April 2024. Pikes Peak Library District is hosting a talk on September 2 at East Library about the basics of solar eclipses, their cultural context, and how to view the two upcoming events. Participants will also have the opportunity to view the sun through solar telescopes (weather permitting). Event details.
In the News
Arapahoe Libraries' bookmobile was recently featured in the news! Elisabeth Slay of the Englewood Herald published "Arapahoe librarian shares books with communities," an interview with driver and librarian Abigail Sewal in which she describes her passion for serving her community and the various services that the bookmobile provides. Read the article.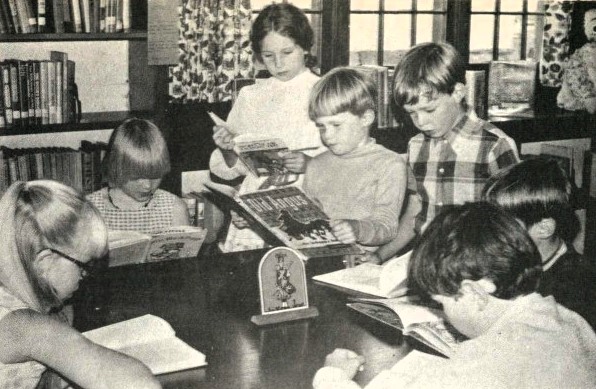 What's New at Colorado State Library
Kits for Libraries
Digital Access
State Grants to Libraries Webinar
An Overview and Q&A Webinar for State Grants to Libraries will be held on Tuesday, August 29th at noon (MDT). Join online – no registration required.
Learning Opportunities
Library Jobline
Are you considering a job change this year? Check out Library Jobline for hot new library employment opportunities, like this selection from around Colorado.
---
This post is part of the Spotlight on Sharing initiative, which aims to increase the visibility of Colorado library programs and resource sharing. Do you have a story from your library to share? Email Amy Hitchner, ahitchner@coloradovirtuallibrary.org.
All images are from the Colorado Historic Newspapers Collection, a service of Colorado State Library.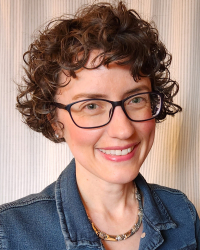 Latest posts by Amy Hitchner
(see all)