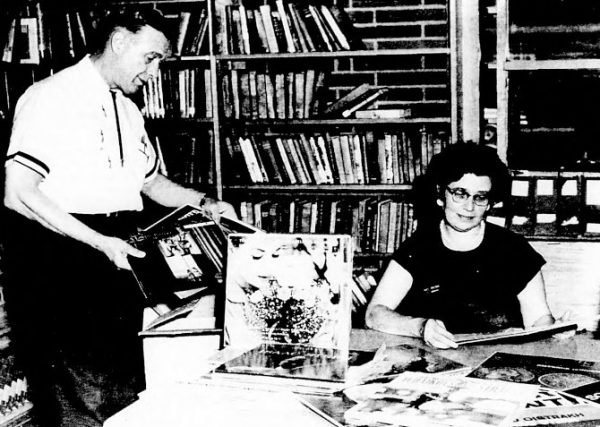 The Friday Grab Bag is a weekly series that highlights fun, unique, and interesting happenings in Colorado libraries, and includes news from Colorado State Library.
Let's open the Friday Grab Bag!
Out & About
Alamosa Public Library will be at the Alamosa Farmers Market on August 19. Stop by between 9:30 am and 12:00 pm to learn about upcoming events, register for a library card, and complete a fun craft. Learn more.
Visit the Aurora Public Library Bookmobile at The Havana Street Global Market on August 26 from 10:00 am to 2:00 pm. This event will highlight and celebrate cultural diversity through business.
Summit County Library's Frisco Historic Park Lunchtime Lecture Series happens every Wednesday through the end of August. Join them for the next lecture on August 16, when Marissa Herzog from the US Forest Service and Alex Strasser from Colorado Parks and Wildlife will discuss wildlife introduction for two non-native species, the mountain goat and the moose. Learn more about the series.
Westminster Public Library's Library2Go Van will be at Neighbor Nights at Irving Street Park on August 18 from 6:30 to 8:30 pm. Join your neighbors for a fun night of activities sponsored by the library. Event details.
Come on Down!
Douglas County Libraries invites you to their Castle Rock Grand Opening on August 26 from 10:00 am to 4:00 pm. Explore their new digs, including state-of-the-art meeting and event spaces, Kids Corner and The Ranch playscape, Archives & Local History space, and Sjostrom History Lounge reading room. Event details.
Hear tomorrow's stars today at the Aspen Music Festival & School Student Chamber Music Concert on August 17 at Basalt Regional Library, part of their Music at the Library series. Visit the library calendar for more details.
Pueblo City-County Library District invites you to IDEA Con 2023 on August 12 at the Rawlings Branch. This celebration of fandom will include a cosplay contest, games and activities, vendors, face painting, and much more! Event details.
Pick 'n' Mix
Arapahoe Libraries' Digital Media Stations, available at five library locations (and growing), are equipped to convert memories to digital. The stations house a robust suite of equipment—including Plustek scanners, Kodak Slide & Scans, Moviemaker-Pros, Betamax players, Hi8 video cassette decks, Audio Reel to Reels, Microcassette players, Mini-DVD Handycam, 8-Track Stereo, Iomega USB ZIP drive, MiniDV, Digital8 and Hi8 camcorders. Many basic DMS items are available for checkout. Custom-made tutorials walk patrons through the digitization process for each piece of equipment. Learn more about Digital Media Stations, and if you're interested in digitization, consider joining the ColA2D (Colorado Analog to Digital) CVL mailing list.
Garfield County Library District is thrilled to announce that well-known artist Matt Willey will be painting his latest mural on the outside walls of the Rifle Branch Library to raise awareness of bees as vital to our ecosystems and the perils they face. The bee mural will be a part of his The Good of the Hive global art project, in which he commits to painting 50,000 honeybees in murals around the world. His work on the Rifle Branch mural will begin on August 11 and will continue through the beginning of September, with an unveiling party scheduled for September 9.
Estes Valley Library invites kids 7+ to Marble-ous Machines: Ingenious Marble Computers on August 19. See computing and gaming in a whole new way by getting hands-on time with marble-driven computers, calculators, and logic games. Register online.
Delta County Libraries' LEGO Club meets the third Wednesday of every month. Kids in grades K-5 are invited to get creative and master STEM challenges. The next meeting is August 16 from 4:00 to 5:00 pm at Delta Library.
Jefferson County Public Library's next Teen After Hours event is a Food Competition Night. Teens are invited to Columbine Library on August 18 for an evening of food fun that includes blindfolded taste testing, stacking chips, and making a creative monster cupcake. Register online.
What's New at Colorado State Library
Interlibrary Loan
Learning Opportunities
Library Jobline
Are you considering a job change this year? Check out Library Jobline for hot new library employment opportunities, like this selection from around Colorado.
---
This post is part of the Spotlight on Sharing initiative, which aims to increase the visibility of Colorado library programs and resource sharing. Do you have a story from your library to share? Email Amy Hitchner, ahitchner@coloradovirtuallibrary.org.
All images are from the Colorado Historic Newspapers Collection, a service of Colorado State Library.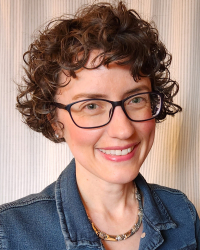 Latest posts by Amy Hitchner
(see all)