Colorado State Library is introducing a new series to help you find local resources and community partners to address your community's needs from food insecurity to locating health services providers to mental health counseling to media literacy and more!
This series will provide a monthly spotlight that features a community organization or agency and the program, resource, or service they can bring to your library.  
One week we'll post a feature on Colorado Virtual Library that includes the who/what/why/where/when/how of our partner, downloadable/ printable resources for your own use, contact information, and ideas for how others have engaged with them before. These will be things you can use and recommendations on how you can use them to meet your needs. Put them on a bulletin board or share them on a reference desk. Share with your staff and colleagues via email or talk about it in the lunchroom. How you use these resources will be up to you. The goal is for you to have them.
The following week we'll host a 30-minute live forum via Zoom where our partner will deliver their elevator pitch for who they are and how they can bring value to your community; and where you can ask questions and make that first crucial connection you can use as a springboard for a future relationship.
It is my goal – as your Adult Library Services Consultant at the Colorado State Library – to share a bit of the massive load that's placed on our libraries, librarians, and library workers by helping to connect you with community organizations, state agencies, and other local partners who share our community-centered missions and values. We can create ready-to-use resources, circulating kits for your library, design or find programs, find programming partners, and use our partners' own networks to spread the word and draw visitors through our doors.
Upcoming Partner, Resource, and Forum Event

November's Hidden Gem: Colorado Humanities & Center for the Book Speakers' Bureau
Forum Date: Tuesday, November 22, 2022
Time: 1-1:30 PM
Zoom Registration Link: [expired]
December's Hidden Gem: Get Ahead Colorado
Forum Date: Tuesday, December 6, 2022
Time: 11-11:30AM
Zoom Registration Link: [expired]
January's Hidden Gem: 211 Colorado (Mile High United Way)
Forum Date: Tuesday, January 10, 2023
Time: 11-11:30 AM
Zoom Registration Link: [expired]
Do you have a community or service partner you'd like use to feature? Want to spread the word and share in the wealth of your own experience and network? Email me at moran_c@cde.state.co.us to connect me to your partner so I can spotlight them and connect them to other libraries and librarians.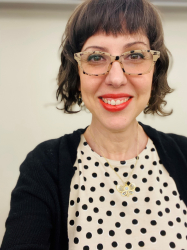 Latest posts by Cristy Moran
(see all)