The Friday Grab Bag is a weekly series that highlights fun, unique, and interesting happenings in Colorado libraries, and includes news from Colorado State Library.
Let's open the Friday Grab Bag!
Arts and Letters
Boulder Public Library is seeking volunteers for its Jaipur Literature Festival, September 21-23 at the Main Library. Over 200 volunteers are needed to make this event happen. View the opportunities and requirements for volunteering.
Vail Public Library invites you to an Evening of Engagement with Local Artist Helen Hiebert on August 16 at 5:30 pm. Hiebert created the large paper lamp that hangs in the library's Galleria, inviting viewers to "step into the light." Event details.
Delta County Libraries invites you to visit the new Delta Library to view art by Ouida Touchón, whose work is inspired by printmaking traditions dating back to the 15th century. Botanical Interpretations Art Exhibit will be on display from August through October. Learn more.
Poetry Night from Mesa County Libraries is a workshop that takes place the 2nd Wednesday of each month at Central Library. Explore the work of poets, discover the themes, styles, and techniques used in poetry, and share your own work for feedback. The next meeting is August 9 at 6:00 pm.
Mancos Public Library is hosting an Adult Summer Reading Finale pot luck and book discussion on August 11 at 5:00 pm. Come celebrate the end of the summer reading season! Learn more
Go Wild
Lafayette Public Library's Tune into Nature series continues on August 15 with Wildlife Photography with Gerry Morrell. He will discuss his captivating take on wildlife, especially Rocky Mountain animals. Learn more.
Buena Vista Public Library's popular Fly Fishing class is just for teens on August 5 from 9:00 to 4:00 pm. Spend the day learning the basics on the lawn before transitioning to the water. Fly rods and pizza will be provided. Registration is required.
Pueblo City-County Library District invites you to celebrate Smokey Bear's Birthday on August 9 at Lamb Library. Meet this beloved icon of the US Forest Service and some of his friends at 11:30 am. Events details.
Join South Routt Libraries for a Walking Flower Garden Tour with Local Gardeners on August 20. The tour will start at Yampa Library at 1:00 pm. Learn more.
BLM Wildlife Biologist Dave McNitt will present Public Lands Wildlife Conservation on August 8 at West Custer County Library. Learn more.
Learn Something New
Garfield County Libraries is offering Pilates at the Library, a six-week course taught by certified instructor Kelley Cullen at the New Castle Branch Library from August 16 through September 20. This class is for adults and is adaptable for all who wish to improve their flexibility, strength, and body awareness through controlled movements. Contact the library to register.
Clearview Library District's Teen Cooking Club will be making Salsa and Dip on August 7 at 5:30 pm at Windsor-Severance Library. They'll use fresh seasonal ingredients to create the perfect chip accompaniments. Register online.
Longmont Public Library's upcoming Tech Class on Internet Basics will help you Surf the Web Safely and Securely. Learn how to create secure passwords and avoid spam and phishing at the class on August 8 at 5:00 pm. Event details.
Pitkin County Library invites adults 60+ to History's Mysteries w/ the Senior Center on August 10 at 1:30 pm. Discover historical info and trivia about the Roaring Fork Valley and beyond with Cristi Couch. Event details.
Learn Basic Video Editing with Premiere: High Plains Library District is offering this class on the popular Adobe video editing software on August 11 at LINC. Learn more and register.
Family Fun
Starting August 25, Clear Creek County Library District invites kids to put the YAY in their Fridays at Library FriYAYs. The series will consist of free guided and independent activities on Friday afternoons during the school year at Idaho Springs Public Library and John Tomay Memorial Library. Check the library calendar for upcoming activities.
Ruby M. Sisson Memorial Library is holding an All Ages Carnival Game Design Contest. They invite participants of all ages to design a carnival game and bring it to their Carnival Game Play Day on August 18. Game players will help judges decide the winner in each of five age categories. Read the contest rules.
Bud Werner Memorial Library welcomes Piknik Theatre for a Neverland Tea Party on August 6 at 11:00 am. Join them on the library lawn for tea, music, and stories with characters brought to life by repertory theater actors. Reserve your spot.
Jefferson County Public Library's upcoming Family Fun Night is a Pirate Palooza. Enjoy the pirate-themed family activities on August 10 at Columbine Library. Learn more.
Bemis Public Library's Touch-A-Truck event is on August 8 from 10:00 am to 12:00 pm. Stop by the library parking lot to get up close and personal with the City of Littleton's trucks and heavy equipment and the library's bookmobile. Learn more.
What's New at Colorado State Library
Library Services Spotlight
Colorado State Publications Library Blog
Learning Opportunities
Library Jobline
Are you considering a job change this year? Check out Library Jobline for hot new library employment opportunities, like this selection from around Colorado.
---
This post is part of the Spotlight on Sharing initiative, which aims to increase the visibility of Colorado library programs and resource sharing. Do you have a story from your library to share? Email Amy Hitchner, ahitchner@coloradovirtuallibrary.org.
All images are from the Colorado Historic Newspapers Collection, a service of Colorado State Library.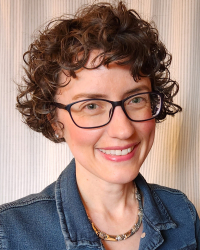 Latest posts by Amy Hitchner
(see all)