Colorado State Library is working to connect libraries across the state to opportunities for high-speed internet expansion and resources for digital literacy and inclusion that will be available as the state implements its Digital Equity Plan. We see libraries as anchor institutions that serve communities with things they need to be informed, engaged, and successful Coloradans. Our goal is to find ways to help our libraries build capacity to meet the needs of an increasingly interconnected and digital society by providing access to funding, partners, resources, and training.
Libraries are invited to participate in the Office of Future of Work's research project to support the Digital Equity Plan.
Activities related to this opportunity will include:
Orientation Meeting
Project Plan
Current Landscape Summary
Progress Report & Meeting
Final Report & Meeting
Completing each of these activities may result in distribution of funding (between $1,200 and $2,000 for the above activities). Additional funding is available for distribution of surveys and performance of interviews. This budget template provides details on funding per activity.
Applications will close on April 5, 2023 at 11:00pm. Applicants may complete the application through the Google Form or fillable PDF below.
More information about the state's digital equity inclusion efforts can be found on the Office of Future of Work's Digital Inclusion website.
To find out more about how Colorado State Library works to support libraries in this effort, contact Cristy Moran, Adult Library Services Senior Consultant, at moran_c@cde.state.co.us or Kieran Hixon, Rural and Small Libraries Consultant, at hixon_k@cde.state.co.us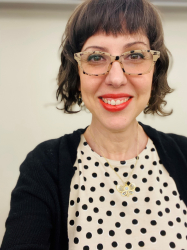 Latest posts by Cristy Moran
(see all)