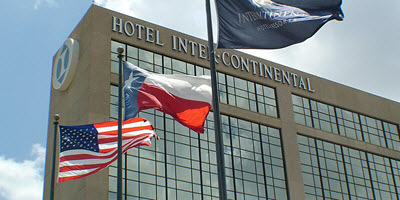 On November 16 & 17, 2017, I attended the 3rd annual Library Marketing & Communications Conference, held in Addison, Texas. For two days, library marketers from diverse backgrounds came together to learn from experts and practitioners about the many facets of this topic, including media, public relations, partnerships, user-centered design, data-driven decision making, and the marketing cycle. View the full schedule of sessions.
As a librarian who came into communications and social media through the side door, it was comforting to know that half the conference attendees had a similar background to mine, which made it less intimidating to ask those questions that might seem second nature to a marketing professional. On the other hand, learning the tools of the trade from those same professionals was an enlightening experience, as was seeing what good library marketing could accomplish.
The themes I encountered throughout the conference were:
Marketing as a tool for shifting the public's perception of libraries
The marketing lifecycle 101
Communicating in times of crisis
Social media tips and best practices
Using evaluation and data to build better marketing campaigns and create more user-centric libraries
Increasing patron engagement
Moving from traditional, events-based marketing to content marketing
Creating an effective marketing campaign with scant resources & expertise
Creating an effective marketing campaign with ample resources & expertise
I gravitated toward topics that related to my particular role at the Colorado State Library. Some of my favorite sessions were:
Libraries, Crises, and Social Media | Shel Holtz, Holtz Communication + Technology
Marketing the Modern Library: How to Launch an Effective Digital Campaign | Sherri Huleatt, Red Barn, and Lizz Roberts, Whatcom County Libraries
Launching a Distributed Marketing Initiative Amid Budget and Staffing Cuts | Tyler Cline, Molly Marcusse, and Leslie Waggener, American Heritage Center
Becoming a Stealth Power Broker in the Community | Paul Foster, Catawba County, NC
Speaking Finance: Creating a Value-Oriented Marketing Plan for your Library | Miranda Doran-Myers, Colorado State Library
Since this was a conference of communications specialists, you can bet that there were back-channel conversations happening concurrently over social media. Twitter conversations during the conference (search #LMCC17) ranged from the broad and theoretical to the immediately practical. Here are a few highlights:
I'm thankful that I was able to attend this unique conference—the only one of its kind in North America—in order to bring back new skills and information to support our Colorado library community. If you have any questions, please contact me at ahitchner@coloradovirtuallibrary.org, or you can tag the Colorado State Library on Twitter or Facebook.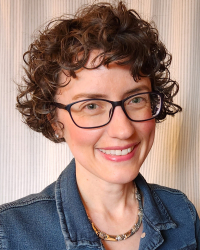 Latest posts by Amy Hitchner
(see all)