It's back-to-school time! And while that means the end of summer reading programs for the year, public libraries continue to offer innovative and engaging programs for learners of all ages.
In this Spotlight on Sharing post, we'll explore educational programming from several Colorado libraries, many in partnership with local organizations and community members. Don't see your library's program or event? Email Amy Hitchner, ahitchner@coloradovirtuallibrary.org, to add it to this list.
ABCs to PhDs: Every Grandchild Ready to Read
On September 24, 2016, Mamie Doud Eisenhower Library in Broomfield is offering a special literacy workshop especially for grandparents. Attendees will learn skills and activities based on current brain research to use with their grandchildren. Visit the event website for more information.
Teen Nerd Program
Teens age 12-18 are encouraged to let their geek flags fly at the Teen Nerd Program on Friday, August 26, 2016 at the Old Town Library in Poudre River Public Library District. This event features a dance party, videogames, ComicCon trivia, movies, crafts, and more. Costumes are encouraged. Tickets are free but in limited supply—download them from www.FoCoComicCon.com/teennerdprom.
TED Talks: Education Revolution
Bud Werner Memorial Library in Steamboat Springs will be showing TED Talk: Education Revolution on Tuesday, August 30, 2016 at 7:00 pm. The program explores the future of education through short films, author talks, music, and performance pieces. Visit the event website for more details.
Student Research Appointment Services
Reference librarians at Denver Public Library offer one-on-one appointments for middle school, high school, and adult students looking for help with their research or papers. Appointments are either held in person at the Central Branch or through online chat. During the hour-long appointment, the librarian will help narrow research goals and suggest materials beyond what is available using Google or Wikipedia. Visit the website for more information.
High School Equivalency Classes
Delta County Libraries offers High School Equivalency Classes to help adults reach their goals. The next meeting is Wednesday, August 31, 2016 from 8:00 to 3:00 at the Delta Center. Contact Beth at bpertz@deltalibraries.org for more details.
Creative Writing Workshops for Teens
Durango Public Library is offering a four-part series for teens interested in creative writing. At the first meeting, September 8, 2016 at 4:00 pm, literary fiction writer Evie Bromiley will discuss plot.
Visit the event website for more information.
After School @ Your Library
Glenwood Springs Branch Library offers after-school programming every weekday. Kids are encouraged to join their friends at the library for a variety of fun and educational activities.
Reading Buddies
Eagle Valley Library District has partnered with The Literacy Project to offer Reading Buddies, a program that pairs teen mentors with children in grades 1-3 to encourage the love of reading. Space is limited and participants need to fill out an application available on the website.
Raise a Reader
Jefferson County Public Library is offering a new program this fall called Raise a Reader. Each Saturday from September 17 through October 13, local community organizations and businesses will offer activities and projects to encourage pre-reading for children from infancy through elementary school. Visit the website for a list of dates and branch locations.
---
This post is part of the Spotlight on Sharing initiative, which aims to increase the visibility of resource sharing in Colorado libraries.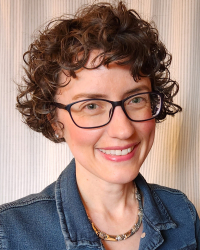 Latest posts by Amy Hitchner
(see all)