Vol.1, Issue 8
Hello, K-12 library community, and we're excited to share our last newsletter for the summer. The first half of this issue focuses on our CO Highly Effective Schools Through Libraries (HESTL) Program information, which includes HESTL Principal Recognition, based on feedback from the K-12 library community. As you'll see in the HESTL shares this month, you will find that you are already doing many of the things that an effective HESTL school librarian does.  Now is the time to start thinking about applying, gathering evidence, and earning one to five of the credentials!
After that, you'll also find fun/insightful tidbits that we've compiled from a variety of sources that we hope you find enlightening.
From Tammy: The newsletter is the brainchild of Becky Russell, who is retiring from the school library consultant position.  She may be retired from CDE, but she will be involved in many other ways.  Thank you, Becky, for all your innovation and passion for school libraries and librarians!
We will return with more newsletters in the fall when school begins.  If you have any ideas for topics, email Tammy Langeberg at langeberg_t@cde.state.co.us
---
Highly Effective Schools Through Libraries
Now is the time to show the power of your effectiveness as a school librarian.  With all the challenges of keeping full-time teacher librarians in schools, it is time to share all the evidence of your impact.
We at the State Library (a division of CDE) have developed five credentials that, if earned, showcase how effective a school librarian is. The credentials include environment, instruction, management, planning, and leadership.
Look at the website to learn about each credential.  https://www.cde.state.co.us/cdelib/highlyeffective
Which credential will you start with?  What evidence do you already have? Schedule a time to collaborate with your principal, and these guidance/reflective questions provided on the website are quite helpful in those discussions.
https://www.cde.state.co.us/cdelib/hestlguidancequestionsforstandards1
Get started now by gathering your evidence and reviewing the rubrics for the credentials.  Contact Tammy Langeberg at langeberg_t@cde.state.co.us to get guidance and support as you navigate the application.  Below is a link to the HESTL website to learn more.
https://www.cde.state.co.us/cdelib/highlyeffective
---
HESTL PARTNER CELEBRATIONS!
HESTL partnered with St. Vrain Valley School District to implement a library program and cohort that
guides and supports teacher-librarians and other library staff in achieving the HESTL credentials. Working with Helen Robbins and Zac Chase, both coordinators for SVVSD library services, these awesome SVVSD library staff and librarians have earned over 40 credentials including two teacher-librarians who received the HESTL distinction for earning all five credentials. The program that Helen and Zac developed will be a great scaffold for other districts looking to support their paraprofessionals and TLs as they apply for the HESTL credentials.
---
HESTL ADMINISTRATION RECOGNITION
Highly Effective Schools Through Libraries has added a credential to acknowledge the contribution of the principal in the application process for HESTL distinction (earning five credentials) through collaboration and support with the school librarian.  A teacher librarian is essential to student achievement, and a highly effective teacher librarian profoundly affects those students and school community.  This achievement cannot happen alone.  Teacher-librarian leaders collaborate with and get support from staff and administration to ensure that our younger learners thrive in school and beyond.  Once you have earned all five credentials, we review the input and support from your principal/administrator.  If they meet the criteria, they are awarded the HESTL Principal Distinction.  Over ten principals have received the distinction since its inception.  See the criteria below and work with your principal to earn this distinction.
Criteria for Administration to Earn Credential/Distinction
Exceptional narratives with examples and insight about the librarian included in all five credentials
All applications by the TL demonstrate administrative support that enables the TL to achieve the highly effective status
Plan of Action shows involvement by the administration in TL's vision and goals
Shows commitment to support of TL and the library that will show in the application and evidence provided
Provides information that earning and sustaining a highly effective TL and library includes their input and constant support
---
IDEATING/INNOVATION
Many of the linked articles this month are thanks to the Association for Supervision and Curriculum Development (ASCD). My membership with them includes a daily newsletter from a variety of sources. Several times a month, K-12 and/or public librarians/libraries are featured in the daily newsletter and/or feature topics that relate to our role:
---
SCIENCE OF READING
Explore the link below for all you need to know about Science of Reading from CDE's "Science of Reading" information page. The "Recommended Additional Resources" found at this site has booklists, Read-aloud Resources, and much more. Check it out!
https://www.cde.state.co.us/coloradoliteracy/scienceofreadingresources
---
DID YOU KNOW? 
My CO State Library Youth Services colleague Beth Crist shared the below this past week that you might find helpful in numerous ways:
June is Colorado Bike Month, a great time to promote cycling in your community through your library–and hop on your own bike, too! Here are some exciting opportunities to encourage cycling, empower residents of all ages to jump on a bike, and apply for some relevant funding:
League of American Bicyclists' Community Sparks Grant Program 
The League of American Bicyclists wants to give YOU $1,500 to weave together libraries and bicycling. The League will award 10 grants of up to $1,500 to organizations seeking to improve their communities through biking.
Application deadline: July 15.
For more info and to apply: https://bikeleague.org/content/league-american-bicyclists-community-spark-grants-program-launches
This statewide nonprofit is a treasure trove of opportunities to encourage and empower CO residents to hop on a bike, and ride safely. You can:
Colorado Department of Transportation (CDOT)
CDOT sponsors Colorado Bike Month and provides some useful resources, including a statewide bicycling map, resources for Bike to Work Day, June 22, and more.
---
Learning Opportunities
CSL in Session: Managing Implicit Bias in Your Library. July 28, 2022, 12:00-1:00pm. Join online.
Online Learning Opportunities in June 2022 for Library Staff. Browse this great list of free online learning opportunities shared with us by Wyoming State Library.
K-12 Stem Workshop Offerings this Summer from Teach Engineering:
https://www.teachengineering.org/pdworkshop
---
Idea Sharing
What are some of your thoughts/questions about this edition of the newsletter? Are you interested in applying for one of the HESTL exemplars? What new changes will make it more likely for you to apply? Share your ideas in the comments or via our School Library Hotline listserv.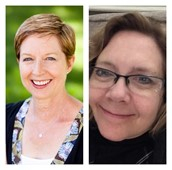 Latest posts by Becky Russell and Tammy Langeberg
(see all)