This summer, two statewide programs will combine forces to spread the joy of music and raise awareness of the importance of music education to communities across Colorado.
Under the leadership of co-chairs Governor John Hickenlooper and Isaac Slade, lead singer of The Fray, Take Note Colorado (https://takenotecolorado.org/ ) is a statewide initiative to provide access to musical instruments and instruction to every K‑12 student in Colorado, in recognition that music is a vital part of a well-rounded, vibrant education. Ensuring our students get the opportunity to experience and play music is a fulfillment of the cultural spirit of our great state, as well as a crucial investment in the continued growth of our thriving arts economy.
And in the summer of 2018, public libraries across Colorado and the country will celebrate the joy of music for all ages with the summer learning program theme of music and the slogan "Libraries Rock!" This program, from the national Collaborative Summer Library Program, will encourage Colorado's residents of all ages to listen to, play, learn about, and have fun with music this summer and beyond through the state's 258 public libraries. Stop by your local library to check out a CD (and maybe even an instrument!), catch a concert, sing with your kids during a musical storytime, and explore the many opportunities to enjoy and engage with music, all for free. Find your nearest library at https://www.coloradolibraries.org/.
Take Note Colorado is an initiative built on the belief that we can all play a role in bringing music into the lives of students, and public libraries will do just that this summer and beyond. To learn more about this collaboration between Take Note Colorado and public libraries, please view this video.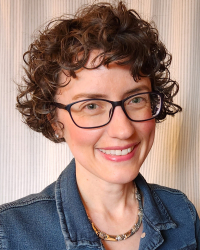 Latest posts by Amy Hitchner
(see all)