The Virtual Partner Forum is a 30-minute live event via Zoom where our partner will deliver their elevator pitch for who they are and how they can bring value to your community; and where you can ask questions and make that first crucial connection you can use as a springboard for a future relationship.
Join your colleagues in libraries across the state to learn about a state or local resource and partner that can help address your community's needs from food insecurity to locating health services providers to mental health counseling to media literacy and more!
NEW DATES ADDED Upcoming Partner, Resource, and Forum Event
December's Second Hidden Gem: Media Literacy Programming from League of Women Voters Colorado
 January's Hidden Gem: 211 Colorado (Mile High United Way)
 February's Hidden Gem: RSVP Program from Spark the Change Colorado
 March's Hidden Gem: Living Room Conversations
 April's Hidden Gem: GED Classes & High-school Equivalency Support from Adult Education Initiatives at Colorado Department of Higher Education
 * * *

A companion "Hidden Gems" post goes live one or two weeks before our event on Colorado Virtual Library. It includes the who/what/why/where/when/how of our partner, downloadable/ printable resources for your own use, contact information, and ideas for how others have engaged with them before. These will be things you can use and recommendations on how you can use them to meet your needs.
Sign up to be notified of new posts to Colorado Virtual Library, including the "Hidden Gems" features.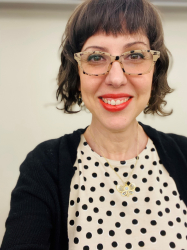 Latest posts by Cristy Moran
(see all)