The Friday Grab Bag is a weekly series that highlights fun, unique, and interesting happenings in Colorado libraries, and includes news from Colorado State Library.
Let's open the Friday Grab Bag!
Connecting with Communities
Gunnison County Libraries invites you to meet the new Gunnison Library, located at 1 Quartz St., during a Community Celebration on October 1 from 3:00 to 6:00 pm with remarks at 4:00 pm. This free event will feature refreshments, libations, and live music from Gypsy Jazz Social Club. Stop by and say hello! Event calendar.
Garfield County Libraries is celebrating National Coffee with a Cop Day on October 5 with events at the Rifle, Silt, and Glenwood Springs branches. Come enjoy a cup of coffee and conversation with local police officers. Visit the events calendar for more details.
Come celebrate your passion for sci fi, fantasy, or comics at Aurora Public Library's Fandom Nation Station, October 7 at Martin Luther King Jr. Library. Fans of all ages can engage their diverse interests at various creativity and activity stations. Register online.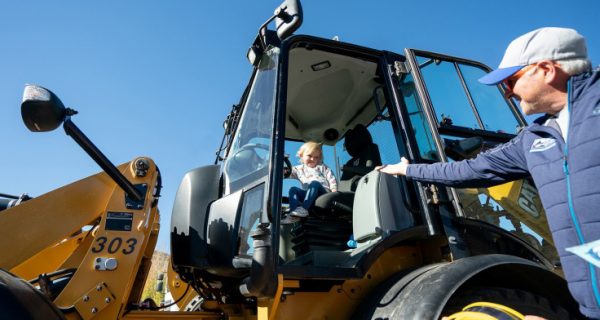 Vail Public Library and Children's Garden of Learning invite families to explore the many vehicles that serve their community, including a trash truck, police car, bus, ambulance, fire truck, and more. The Touch a Truck event is October 23 at 10:30 am at Ford parking lot in Vail. Event listing.
Make and Bake
To celebrate National Spinning and Weaving Week, the Estes Park Area Weaver's Guild is inviting the public to join them for a Weaving and Spinning Demonstration, October 6 at Estes Valley Library. Several different types of looms will be shown, and visitors will be able to try out weaving on a small loom. While you're there, visit the library's exhibit of weaving and fiber work from Peru, Bolivia, Guatemala, Belize, and Mexico in honor of Hispanic Heritage Month. Event details.
Broomfield Library will host Museu de las Americas when they present an interactive bilingual workshop, Guatemalan Textiles: Put Your Worries to Bed, on October 8. Elementary age children will have the opportunity to weave their own textiles while learning about the importance of textile design in Guatemalan history and identity. Learn more.
East Morgan County Library District's TAG Team is offering a Wood Burning class for teens on October 10. Participants will create their own beautiful designs on a wooden canvas. Learn more.
A great sourdough isn't magic, it's science! High Plains Library District invites you to join Sheila Beckley from CSU Extension to learn how to make a Sourdough Starter and bread. You'll leave with information about the nutritional benefits of sourdough and your very own starter. October 8 at Carbon Valley Regional Library. Event details.
Berthoud Community Library District is hosting their Second Annual Amateur Bake-Off on October 15. Register at the library to participate in one of four categories: Pastries, Cakes, Pies, and Cookies. See their events page for details.
Get a headstart on the holiday baking season with Nederland Community Library's Bread, Bread, and More Bread event on October 4. Learn how to make several types of breads using natural ingredients. Registration required.
Pick 'n' Mix
Many people believe that once you have a criminal record you can never vote in Colorado. This is not true! At Denver Public Library's Can I Vote? A Voting Rights Workshop for the Justice Involved, Jasmine Ross from the Colorado Criminal Justice Reform Coalition will discuss the voting rights of people currently or previously involved in the criminal justice system. This program will be offered on October 8, 11:00 am at Ford-Warren Branch Library. Learn more.
Basalt Regional Library is accepting donations of gently used clothing and accessories from October 1 through October 20 for their Swap It Like It's Hot event. Each person who donates will receive an exclusive first access ticket to shop the swap before it opens to the public. Event details.
Enjoy An Introduction to the Harp, October 4 at Bemis Library. During this all-ages event, listen to an enchanting selection of harp music, and then try your own hand at strumming the strings of this beautiful instrument. Read more.
Learn the basics of web development in Buena Vista Public Library's 5-week course, Beginner Web Design. Topics will include HTML, CSS, JavaScript, and other foundational skills. The first session is October 5 at 5:00 pm. Register online.
Kick up your heels at Pikes Peak Library District's Family Line Dancing class, October 1 at High Prairie Library. Instructor Alycia Kibby will lead this program geared towards kids ages 7-12 and their adults. Learn more.
What's New at Colorado State Library
Learning Opportunities
Colorado State Publications Library
Library Research Service
Library Jobline
Are you considering a job change this year? Check out Library Jobline for hot new library employment opportunities, like this selection from around Colorado.
---
This post is part of the Spotlight on Sharing initiative, which aims to increase the visibility of Colorado library programs and resource sharing. Do you have a story from your library to share? Email Amy Hitchner, ahitchner@coloradovirtuallibrary.org.
All images, except where noted, are from the Colorado Historic Newspapers Collection, a service of Colorado State Library.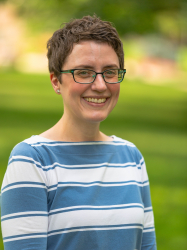 Latest posts by Amy Hitchner
(see all)