The Friday Grab Bag is a weekly series that highlights fun, unique, and interesting happenings in Colorado libraries, and includes news from Colorado State Library.
Let's open the Friday Grab Bag!
Learning for Life
Boulder Public Library announced that Free High School Equivalency & GED Classes by The Learning Source will begin Sep. 26 in the BoulderReads Literacy Lab. Adults 18+ can register to participate in the class, which combines weekly in-person meetings with remote work using the Aztec Software Platform. Learn more and register.
High Plains Library District's monthly series, You Got This: Life Skills for Independent Living, covers real-world topics that are essential to living independently. This month's session on Sep. 27 at Centennial Park Library is Library 101, and will cover free library resources for building skills and knowledge. Register online.
Get in the Garden
Durango Public Library's Great Garden Series continues on Sep. 28 with Bees and Honey a Sticky Conversation. Come learn about bees and pollinator-friendly plants. Event details.
Delta County Libraries invites you to Bring in Your Seeds! They are accepting seed returns and donations for the 2023 growing season from Oct. 1 through the end of Jan. at any location. Seeds must be properly labeled, sealed in a plastic bag, and completely dry. Learn more.
Curious about composting? Mesa County Libraries invites you to join Bryan Reed from Western Colorado Community College for a presentation on Backyard Composting, Oct. 4 in the Discovery Garden. Bring your own camp chair if you would like to sit during the presentation. Learn more.
Stories & Storytellers
The 2022 Manhattan Short Film Festival is coming to Bud Werner Memorial Library on Sep. 29 at 5:30 and 8:00 pm. You be the judge at the world's first global film fest. By participating you will be eligible to vote on the ten finalists from eight countries. Learn more.
Join Basalt Regional Library on Sep. 27 for Seasons of the Nuche: Tales of the Ute People, a presentation by Nina Gabianelli from the Aspen Historical Society and Skyler Lomahaftewa. While you're there, visit the Ute Traveling Exhibit, courtesy of the Aspen Historical Society, on display in their Lobby throughout the month of September. Learn more.
Garfield County Libraries will host illustrator Erick Ingraham for his presentation, Bring Stories to Life: What Goes Into an Illustrated Children's Book, Sep. 24 at Carbondale Branch Library. With a career spanning 30 years and 13 books, Ingraham is well-equipped to offer advice on what it takes to achieve your goals and dreams as an illustrator. Event details.
Check out Poudre River Public Library District's weekly blog for in-depth stories about the people, programs, and issues in their district. Recent posts include Dolly Parton's Imagination Library Launches in Larimer County and Putting Global Issues on the Map.
Find your next book and track your reading progress with Novelist and Goodreads — Bemis Library will show you how at their Tech Class on Sep. 29 at 11:30. Register online or by calling the library.
Fun & Games
Alien vs. Predator, Freddie vs. Jason…Teens vs. Librarians? That's right, teens are invited to compete against their favorite Loveland Public Library librarians in a variety of challenges to earn sweet, sweet prizes (& bragging rights). The battle begins Sep. 28 at 4:30 pm. Event details.
Aurora Public Library invites teens to their Pajama Party Lock-In at Mission Viejo Library on Sep. 29. Activities will include making smores, holding relay races, playing party games. A paper permission slip can be picked up from the library. Event details.
The monthly meeting of the Broomfield Chess Club will be Sep. 29 at Broomfield Library. Come meet other players and hone your skills. Event details.
UNC Anniversary Celebration
University of Northern Colorado Libraries invites everyone to check out their retrospective exhibit celebrating the 50th anniversary of James A. Michener Library, dedicated on October 27, 1972. The exhibit covers not only Michener Library's history, but the overarching history of libraries on campus. On display throughout the Fall 2022 semester, the exhibit includes historic photographs of campus, furniture and technology from previous eras, and interactive displays.
Join them for the reception celebrating the James A. Michener Library and the retrospective exhibit on Thursday, September 29th from 4-6pm in the Mari Michener Gallery at Michener Library. Everyone is welcome! Parking is free on weekdays after 5:00 pm. Visitors may purchase an hourly parking permit from the Pay to Park Station machines in most student parking areas.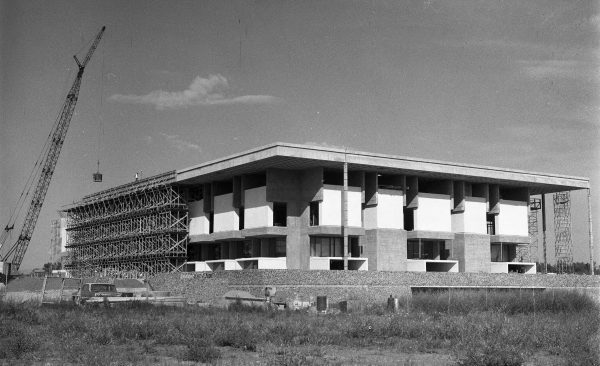 What's New at Colorado State Library
Learning Opportunities
The K-12 Library Connection: Short Bytes for the K-12 Library Community. Read Vol.2, Issue 1
Webinar: Colorado Talking Book Library's Many Services for Children and Teens. Oct. 11, 4:00 pm. No registration required; join via Zoom.
Online Learning Opportunities in September 2022 for Library Staff. Browse this great list of free online learning opportunities shared with us by Wyoming State Library.
Colorado State Publications Library
Library Jobline
Are you considering a job change this year? Check out Library Jobline for hot new library employment opportunities, like this selection from around Colorado.
---
This post is part of the Spotlight on Sharing initiative, which aims to increase the visibility of Colorado library programs and resource sharing. Do you have a story from your library to share? Email Amy Hitchner, ahitchner@coloradovirtuallibrary.org.
All images, except where noted, are from the Colorado Historic Newspapers Collection, a service of Colorado State Library.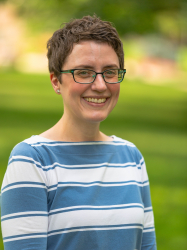 Latest posts by Amy Hitchner
(see all)