It's time for the annual Friday Grab Bag survey! Please help us improve this service by answering four short questions. Your response is anonymous. Thanks!
---
The Friday Grab Bag is a weekly series that highlights fun, unique, and interesting happenings in Colorado libraries, and includes news from Colorado State Library.
Let's open the Friday Grab Bag!
Make It Yours
Garfield County Libraries' Food for Thought cooking club is perfect for culinary adventurers. On the second Thursday of the month, select a recipe from the designated cookbook to make and share with the group. The next meeting is Sep. 8 at Parachute Branch Library. Registration required.
Sew Broomfield is Broomfield Library's monthly sewing workshop. This month's theme, Tool Rolls and Tool Belts, will introduce participants to the skill of setting grommets and rivets. Register for the event on Sep. 10 at the inventHQ Makerspace.
As a part of Emergency Preparedness Month, join Estes Valley Library to make a Pill Bottle Survival Kit. Head to the Makerspace on Sep. 10 to create this simple kit with all the essentials of survival. For ages 13+. Register online.
Switch and Stitch from High Plains Library District combines digital and analog activities for twice the fun. Get together to play Nintendo Switch, then learn how to cross stitch your favorite video game character. This all-ages event is Sep. 8 at Riverside Library and Cultural Center. Learn more.
Pick 'n' Mix
Join Pikes Peak Library District and local attorneys to celebrate Constitution Day. Attorneys Eric Hall, Gordon Vaughan, and Anne H. Turner will serve as panelists for a facilitated discussion about the United States Constitution, followed by a short audience question and answer session. Participants will receive a free pocket copy of the United States Constitution. This event will be held in-person and also via Zoom. Register on the event details page.
Bud Werner Memorial Library invites you to hang out with Live Raptors on the Library Lawn, Sep. 3 from 10:00 to 4:00. Nature's Educators will host an interactive booth with live birds of prey, including hawks, owls, and falcons, for the 11th annual Yampa Valley Crane Festival. Learn more.
Join Denver Public Library for the 20th annual Latino Community Service Awards presentation on Sep. 24, 10:00 a.m. at the McNichols Civic Center Building. The library will honor Latino leaders who make outstanding contributions to their community. The event is free and open to the public.
Basalt Regional Library is hosting a Skate Park Pizza Party, Sep. 7 at Gisella Fiou Skate Park. Bring your board and your friends and spend the afternoon eating pizza, creating custom flare for your deck, and competing in the trick contest. For grades 5-12. Learn more.
At Tortoise Talk with Dr. Fran Sandmeier & E.T., hosted by Pueblo City-County Library, learn about reptile diversity in the Southwest and meet a Mojave desert tortoise. The event will be Sep. 2, 11:00 am, at Giodone Library. Learn more.
What's New at Colorado State Library
Library Leadership
Learning Opportunities
Colorado State Publications Library
Library Jobline
Are you considering a job change this year? Check out Library Jobline for hot new library employment opportunities, like this selection from around Colorado.
---
This post is part of the Spotlight on Sharing initiative, which aims to increase the visibility of Colorado library programs and resource sharing. Do you have a story from your library to share? Email Amy Hitchner, ahitchner@coloradovirtuallibrary.org.
All images are from the Colorado Historic Newspapers Collection, a service of Colorado State Library.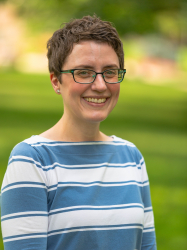 Latest posts by Amy Hitchner
(see all)