The Friday Grab Bag is a weekly series that highlights fun, unique, and interesting happenings in Colorado libraries, and includes news from Colorado State Library.
Let's open the Friday Grab Bag!
Free Solar Eclipse Glasses for Libraries
There are solar eclipses coming up in 2023 and 2024! Boulder-based STAR Net is once again providing free glasses to public libraries who meet their eligibility requirements. Register for yours today! In addition, STAR Net is providing eclipse-related training, activities, kits, and a webinar. Learn more about these and other projects.
Books and Culture
Did you know that there are 800+ Titles Now in the Book Club Resource? That's right — Colorado State Library's collection of circulating book club titles continues to grow, and is now twice the size it was in 2021! Read more about some of our newest additions, and learn how your library can borrow a set for your next book club discussion.
Mesa County Libraries Comic Con will be held from 10:00 am to 6:00 pm on Saturday, September 17 at Grand Junction Convention Center. This fun, free, family-friendly event brings together fans and creators, old and young, in celebrating the importance of stories and fandoms that connect us and enrich our lives. Comic Con includes an Expo Hall featuring local and regional artists, authors, cosplayers, crafters, and media creators. Panel presentations give attendees a deep dive into topics of interest; fandom meetups provide opportunities to discuss favorite characters and meet others with similar passions; and everyone can take part in cosplay, photo ops, and cosplay contests. Admission is free with a Mesa County Libraries Library Card or $5 at the door.
Front Range Community College Library and the Colorado Association of Libraries Intellectual Freedom Committee present Banned Books: Explicit, Offensive, Unsuitable – And on the Library Shelf, a discussion about intellectual freedom on Sep. 28, 4:00 pm at College Hill Library. Come join the conversation and play a challenging round of Banned Books Trivia. Announcement and event details.
New Beginnings
Congratulations to Gunnison County Libraries, which opened the new Gunnison County Public Library on Monday, September 12. Mark your calendars for a grand opening and community celebration on October 1; more details will be announced soon. Read project updates.
Make it Yours
Learn the basics of using a sewing machine at Denver Public Library's Beginner's Sewing Class, Sep. 17 at the ideaLAB. Participants will learn about bobbins, practice stitching, and complete a small project. Event details.
Delta County Libraries and Chef Elizabeth Buckingham present Preserving the Harvest on Sep. 24 at Cedaredge Library. Learn the basics of canning, pickling, and dehydrating foods to make them available year-round. Samples and recipes will be available. Event details.
Poudre River Public Library District's 3-part series Self-Care Journaling continues on Sep. 22 with Time and Transitions. In this session, Licensed Marriage and Family Therapist Kelly Gonynor will help participants reflect on a significant life transition and how it has impacted them. Register for this event.
Arapahoe Libraries is looking for Historical Media about their library district. Do you have photos, videos, slides, reels, or recordings that you would be willing to share? They will work with you on how to digitize any non-digital media. Submit your media by September 20.
Learn Something New
Something wicked this way comes! Buena Vista Public Library is hosting a virtual lecture on the Salem Witches, Sep. 22 at 1:00 pm. In 1692 in Salem, Massachusetts an extraordinary series of events, coupled with the hysterical reaction of the community, resulted in the Salem Witch Hunt. Hundreds of individuals were tried for the crime of witchcraft and many were executed. Tune in for a lecture and discussion about this astounding moment in our country's early history.
Zoom link: https://bit.ly/3rEmQzV
Meeting ID: 789 315 4087
Passcode: 460227
Are you prepared for an emergency? Join Estes Valley Library and Fire Chief David Wolf on Sep. 22 to learn the Ready, Set, Go! Model for Emergency Preparedness. Learn the steps you can take proactively to be prepared for a natural disaster or other emergency. Registration required.
The Pueblo Chile has become an integral part of Pueblo's cultural heritage since it was cultivated 100 years ago. Join Pueblo City-County Library and Dr. Michael Bartolo, retired scientist at CSU's Agricultural Experiment Station, to learn about The Past, Present, and Future of the Pueblo Chile and how Pueblo County's climate, soil, and elevation affect the taste and health properties of the chile. The program will be held Sep. 17 at Giodone Library.
CLEL Awards Nominations
Friday, September 16 is the final day to nominate a co-worker or partner organization for a CLEL Award! Every year CLEL recognizes the outstanding work and impact of individuals and local organizations that support and enhance early literacy in Colorado libraries. The annual awards categories are: CLEL Rising Star, CLEL Hero Award, and CLEL Corporate Award. Winners will be announced at CLEL's virtual conference and will receive free registration to the conference on October 6 & 7.
What's New at Colorado State Library
Learning Opportunities
Connecting Your Community Through Conversation: Living Room Conversations. Sep. 20, 2022, 12:00-1:00pm. Event info. Registration required.
Online Learning Opportunities in September 2022 for Library Staff. Browse this

great list

of free online learning opportunities shared with us by Wyoming State Library.
Library Jobline
Are you considering a job change this year? Check out Library Jobline for hot new library employment opportunities, like this selection from around Colorado.
---
This post is part of the Spotlight on Sharing initiative, which aims to increase the visibility of Colorado library programs and resource sharing. Do you have a story from your library to share? Email Amy Hitchner, ahitchner@coloradovirtuallibrary.org.
All images are from the Colorado Historic Newspapers Collection, a service of Colorado State Library.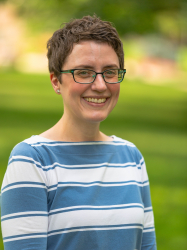 Latest posts by Amy Hitchner
(see all)