The Friday Grab Bag is a weekly series that highlights fun, unique, and interesting happenings in Colorado libraries, and includes news from Colorado State Library.
Let's open the Friday Grab Bag!
Spooktacular Soirées
Ignacio Community Library is bringing back their popular Trunk or Treat event for a second year. Join them on October 31 at 4:00 pm for games, candy, and family fun. Event details.
Lamar Public Library's drive-thru Trunk or Treat party is October 28 starting at 5:00 pm. Head on over to the library parking lot for fun and treats. Events calendar.
Clear Creek County Library District is celebrating Halloween with BOOkfest on October 31 from 5:00 to 7:00 pm. Stop by John Tomay Memorial Library or Idaho Springs Public Library for a free kids' book and a sweet treat. Event details.
The Hocus Pocus Festival from Arapahoe Libraries is a family friendly event at Curtis Park on October 8 that will feature food trucks, crafts, an inflatable corn maze, and a cast of spooky movie characters. The fun starts at 1:00 pm. Costumes are encouraged. Learn more.
Basalt Regional Library will host author, chemist, and science communicator Dr. Kathryn Harkup for a virtual presentation, Making the Monster: The Science of Mary Shelley's Frankenstein. Join Dr. Harkup on October 15 for an examination of the science and scientists that influenced Shelley and inspired her most famous creation. Event details.
Community Connections
John C. Fremont Library District is going on the ballot this November 8. They are asking voters to approve a mill levy increase that will allow them to maintain and expand district services and to acquire or build a larger library facility. The last funding increase was in 2005. The library has been working closely with John Chrastka from EveryLibrary, who helped them prepare the election information on their website.
Pine River Library is hosting their Fourth Fall Community Art Show, on display at the library from October through December. The show will feature works from 26 local artists working in a variety of media. Join them for an artists' reception on October 18 at 5:00 pm. Event details.
Grand County Library District, Grand Beginnings, and other community partners are hosting a Community Baby Shower on October 14 at the Granby Library. Expecting parents are invited to join them at 11:00 am to learn about local resources available to their growing families. Event details.
Gunnison County Libraries invites visitors to walk their newly constructed "Library Loop." Through a partnership with Gunnison County Met Rec and Gunnison County they were able to build an accessible walkway connecting the Van Tuyl recreation path to the community schools, Char Mar park, and the new Gunnison Library.
Poudre River Public Library District is seeking contributions to their Art-Ober: Art on the Spot installations. Through October 31, drop by the Harmony, Council Tree, or Old Town libraries to design a circle that will be added to the display. All supplies will be provided. Learn more.
Pick 'n' Mix
Denver Public Library presents Digital Privacy for Reproductive Health on October 20 at 7:00 pm. From phones to browsing history to purchases at stores, we all leave crumbs that can be pieced together to track our activities. In this session you'll learn about steps you can take to minimize what you share with people collecting data and privacy tools you might already have at your fingertips. This session is online only, does not require registration, and will not be recorded to preserve participant privacy. Event details.
Ruby M. Sisson Memorial Library is starting an after school Elementary Tutoring program that will offer enrichment learning and homework help. Registration is required.
Start a new hobby at Aurora Public Library's Adult Leatherworking Class on October 8 at Mission Viejo Library. A professional instructor from Tandy Leather will show participants the basics of making walking stick grips during this two-hour class. Register online.
Bud Werner Memorial Library is hosting Embracing Dyslexia, an evening of film and conversation for Dyslexia Awareness Month in collaboration with Steamboat Reading. Join them on October 12 at 6:30 pm to watch a one-hour documentary film followed by a Q&A session with an expert panel. Event details.
As a part of International Month of the Bilingual Child, Estes Valley Library presents Making Cultural Connections – Ukrainian Painted Tiles on October 13. During the all-ages event, participants will learn about this Ukrainian tradition and make their own hand-painted tile. Register online.
What's New at Colorado State Library
Learning Opportunities
Webinar: Colorado Talking Book Library's Many Services for Children and Teens. Oct. 11, 4:00 pm. No registration required.
The Growing Readers Together Summit. Oct. 14, 10:00 am – 4:30 pm. Event and registration details.
Online Learning Opportunities in October 2022 for Library Staff. Browse this great list of free online learning opportunities shared with us by Wyoming State Library.
Colorado State Publications Library
Library Jobline
Are you considering a job change this year? Check out Library Jobline for hot new library employment opportunities, like this selection from around Colorado.
---
This post is part of the Spotlight on Sharing initiative, which aims to increase the visibility of Colorado library programs and resource sharing. Do you have a story from your library to share? Email Amy Hitchner, ahitchner@coloradovirtuallibrary.org.
All images are from the Colorado Historic Newspapers Collection, a service of Colorado State Library.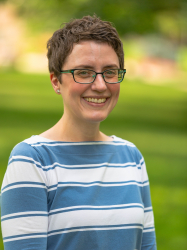 Latest posts by Amy Hitchner
(see all)