The Friday Grab Bag is a weekly series that highlights fun, unique, and interesting happenings in Colorado libraries, and includes news from Colorado State Library.
Let's open the Friday Grab Bag!
Halloween is Here!
Silverton Public Library invites you to their Halloween Party, October 29 at 3:00 pm. Enjoy an afternoon of games, treats, face painting, and prizes for the best adult and kid costumes. Contact the library for more information.
What makes music scary and suspenseful? Join Garfield County Libraries and Kyle Jones for Spooky Music, a musical journey through history to discover the roots of music that expresses our innermost fear of death and the unknown. Concerts will take place at different branch libraries from October 23-30; visit the event page for details.
Wilkinson Public Library is hosting a Storywalk Trick-or-Treat on October 31. Meet at the River Trail at Pine at 10:00. Costumes are encouraged. Event details.
Broomfield Public Library invites teens to their After Hours Halloween Party, October 28 from 6:00 to 8:30 pm. Enjoy an evening of food, activities, and a costume contest. No registration needed, but space is limited. Event details.
Visit Estes Valley Library on October 31 to Crochet a Tiny Pumpkin! The Library Crafternoon group will crochet along with a video tutorial. Event details.
Bring your kids to Trick-or-Treat at La Veta Public Library on October 31 from 4:00 to 7:00 pm. Stop by the library's Main Street porch for a treat as you work your way around town. Event details.
Boulder Public Library is hosting a Haunted Library at the George Reynolds Branch on October 30, complete with costumes and family friendly activities. Event details.
Lyons Community Library invites tweens and teens to Haunted Laser Tag, a spooktacular after-hours event on October 28 at 6:00 pm. Game time will focus on teamwork and cooperation. Costumes are encouraged. Registration required.
Start your Halloween evening right with a Pre-Trick-or-Treat Gathering at Mancos Public Library. Stop by at 5:00 pm for some Halloween chili, activities, treats, and a trip to Frankenstein's Laboratory. Event details.
Teens: join Mesa County Libraries for an evening of mystery, deception, and murder! The Fruita Branch is hosting a Murder Mystery on October 31 where teens will use their skills of deduction to solve the case. Costumes are encouraged. Event details.
Basalt Regional Library is hosting an escape room on October 29 from 3:00 to 6:30 pm. The theme for Escape from Haunted Hell is an elegant dinner with some ghostly visitors. Sign up your group of up to 6 people.
Pick 'n' Mix
Join Aurora Public Library as they Celebrate International Games Month. Every week in November they will offer new and classic board games for a variety of ages and interests. The first meeting is November 1 at Central Library. Event details.
Lafayette Public Library invites kids and teens to their Youth Tabletop Gaming drop-in sessions every Sunday at 1:00 pm. Bring your own game or check out one from the library. The next session is October 30. Event details.
Gilpin County Public Library is hosting an Art Exhibit: Tim Brenner "Seasons in Paint" from October 22 to December 10 in the library meeting room. Brenner's watercolor paintings depict scenes from the mountains of Colorado and the high desert of New Mexico. Exhibit details.
High Plains Library District invites you to make a Thanksgiving Potholder using their Brother Pacesetter sewing machine. Participants will learn how to thread the machine, sew in a straight line, and make a seam allowance. The class will be held at Erie Community Library on November 2. Register online.
Nederland Community Library is hosting their 2nd Annual Fall Open House and Pie Contest on November 5 at 12:00 pm. Gift certificates to local businesses will be awarded to the adult and youth winners in three categories. Register to bring a pie.
West Custer County Library is hosting a Patron Appreciation Day on November 1 at 1:00 pm. Come enjoy free coffee and treats while you view the Freedom to Read Quilt created especially for the Library by the Westcliffe Art Quilters. Event details.
Poudre River Public Library District will host Dr. Dawn Grapes for a Composer Talk on November 2 at Old Town Library. Dr. Grapes will discuss composers whose music will be featured at the Fort Collins Symphony's 11/5 Signature Concert, including Stacy Garrop, Sergei Rachmaninov, Samuel Barber, and Igor Stravinsky. Event details.
What's New at Colorado State Library
Library Services Spotlight
Learning Opportunities
Colorado State Publications Library
Library Jobline
Are you considering a job change this year? Check out Library Jobline for hot new library employment opportunities, like this selection from around Colorado.
---
This post is part of the Spotlight on Sharing initiative, which aims to increase the visibility of Colorado library programs and resource sharing. Do you have a story from your library to share? Email Amy Hitchner, ahitchner@coloradovirtuallibrary.org.
All images are from the Colorado Historic Newspapers Collection, a service of Colorado State Library.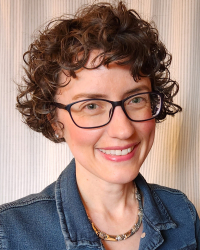 Latest posts by Amy Hitchner
(see all)