The Friday Grab Bag is a weekly series that highlights fun, unique, and interesting happenings in Colorado libraries, and includes news from Colorado State Library.
Let's open the Friday Grab Bag!
Eerie Events
Northern Saguache County Library District is hosting a series of community storytelling events leading up to Halloween, where locals can share their personal "Stories of the Unexplained." The next events are happening at Baca Grande Library on October 26 at 5:00 pm and Saguache Public Library on October 27 at 5:30 pm. Events calendar.
Denver Public Library invites you to Meet the Authors of Denver Noir. Join editor Cynthia Swanson (author of The Bookseller) and contributors David Heska Wanbli Weiden, Manuel Ramos, and R. Alan Brooks as they discuss and read from their stories in the just-released anthology Denver Noir. The latest addition to Akashic Books' award-winning Noir series, Denver Noir features fourteen "dark, morally ambiguous" stories, each set in a distinct Denver neighborhood. Oct. 29, 3:00-4:30 pm at the Sam Gary Branch. Event details.
Join Garfield County Libraries at the Rifle Branch Library for Locked-In at the Library, the greatest Halloween slumber party lock-in of all time—planned with kids for kids! They'll have breakfast at midnight, musical chairs, games with prizes, and much more. Check-in begins at 8:00 pm on Friday, Oct. 28. This event is free and open to all 10 to 13 year olds. An in-person parent/guardian consent is required, and special conditions apply. Please call or visit the library in advance for full details.
Cañon City Public Library is hosting their annual Pumpkins in the Plaza on October 29 at 1:00 pm. There will be pumpkin painting, a costume contest, and a trunk or treat! Event details.
High Plains Library District will host the Rocky Mountain Paranormal Research Society for their presentation, Colorado Ghost Stories, October 22 at Lincoln Park Library. Learn about their investigations of classic Colorado haunts and urban legends. Event details.
Join Pitkin County Library for their annual Halloween Book Club, followed by a tour of haunted Aspen led by Dean of Dean's Aspen Walking Tours. The book selection is What Moves the Dead, by T. Kingfisher. Seats are limited and registration is required.
Creative Corner
Summit County Libraries has started a new Lego Club for Adults in two locations:
It's Ladies Night at Silverton Public Library on October 21 from 7:00 to 9:00 pm. Bring a dish or appetizer to share and a cookbook to exchange. Contact the library for more information.
National Novel Writing Month is almost here, and Pikes Peak Library District is gearing up with a NaNoWriMo Kick-Off Party on October 29 at Rockrimmon Library. Come meet other writers and learn about this popular annual event. More details.
Westminster Public Library invites teens aged 12-18 to use the Force (and some craft supplies) to Build Your Own Lightsaber, October 22 at Irving Street Library. These light-up laser swords make a great addition to a Halloween costume. Register online.
Pick 'n' Mix
Got a BIG idea for SMALL & Rural Libraries? Engage, energize, and inspire your peers at CLiC's Virtual Winter Workshop (formerly spring workshop), Feb. 23-24, 2023. Submit a proposal for a 45-minute session or a 15-minute Microlearning session. Check out CLiC's Proposal Guide to see if presenting is right for you. Submission deadline is Sunday, November 20, 2022 @ 11:55 pm. Questions? Just ask at clichelp@clicweb.org.
Arapahoe Libraries' Shadow Puppet Workshop with Danielle SeeWalker is November 14 at Eloise May Library. Kids will learn the Lakota tale of "Iktómi and the Ducks," then create their own puppets and stories. Event details.
Berthoud Community Library District is hosting Food for Thoughts, a locally sourced breakfast and community discussion on October 21 at 8:00 am. This month's theme is "Water and Wastewater." Registration is required.
What's New at Colorado State Library
Library Program Spotlight
SWIFT News
Learning Opportunities
Library Research Service
Colorado State Publications Library
Library Jobline
Are you considering a job change this year? Check out Library Jobline for hot new library employment opportunities, like this selection from around Colorado.
---
This post is part of the Spotlight on Sharing initiative, which aims to increase the visibility of Colorado library programs and resource sharing. Do you have a story from your library to share? Email Amy Hitchner, ahitchner@coloradovirtuallibrary.org.
All images are from the Colorado Historic Newspapers Collection, a service of Colorado State Library.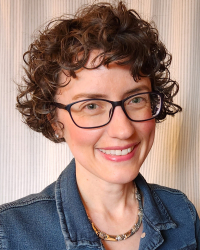 Latest posts by Amy Hitchner
(see all)