The Friday Grab Bag is a weekly series that highlights fun, unique, and interesting happenings in Colorado libraries, and includes news from Colorado State Library.
Let's open the Friday Grab Bag!
Ghostly Gatherings
To celebrate the Calacas Art Exchange Project between the Aurora Public Library and the Denver Botanic Gardens, the Tallyn's Reach Branch is hosting a Día de los Muertos Craft Fair on Saturday, October 22, so patrons can make the great crafts designed by the DBG Outreach Team. View event and registration details. Denver Botanic Gardens is also hosting a coloring contest featuring their coloring sheets. Visit the DBG Día de los Muertos Festival page for more resources.
Summit County Libraries has two Halloween-themed events happening this month:
Murder at the Museum, October 22 from 2:00 to 6:00 pm, is sponsored in partnership with the Frisco Historic Park and Museum.
Halloween Hootenanny, October 29 from 1:00 to 6:00 pm, is a community trick-or-treat event in Silverthorne at the Bluebird Market, which is currently the satellite location for their North Branch Library while it is undergoing renovations.
Westminster Public Library is hosting an after-hours Haunted Hide & Seek lock-in on October 14 at College Hill Library. Teens aged 12-18 are invited and encouraged to wear costumes. Event and registration details.
Bring in your Halloween Art to Hayden Public Library by October 17 for a chance to win a prize! Submissions can include any Halloween themed arts, crafts, or carved pumpkins. Event details.
Join Pueblo City-County Library for eerie crafts, scream-worthy snacks, a spooky movie, and a chance to meet a real-life vulture and owl at Barkman's Halloween Festival. The fun starts October 21 at 3:00 pm. Event details.
Pikes Peak Library District invites teens to attend a masquerade ball-themed murder mystery, Murder at Ravenwood Manor, on October 22 at Monument Library. Come prepared to play a part and help solve the mystery. Registration required.
Loveland Public Library is hosting a Mask Decorating party for teens on October 19 at 4:30 pm. Stop by to decorate a unique masquerade mask, perfect for costume season. Learn more.
Bemis Library's Annual Costume Parade is October 27 & 28 at 11:00 am. Children will enjoy this storytime event that features Halloween songs, treats, and of course the chance to show off their costumes. Learn more.
Ignacio Community Library's Family Craft Time is the perfect opportunity to get in the Halloween spirit with crafts, recipes, and decorations. The fun starts on October 21 at 1:00 pm. Learn more.
Kids and caregivers are invited to Sensory Storytime and Trick or Treat at Lafayette Public Library on October 22. The event features storytime and singing led by a Board Certified Behavior Analyst, followed by time to trick or treat at the service desk. Event details.
Join Gunnison County Libraries for their inaugural Fall Festival on October 22 at Crested Butte Library. This family event will feature snacks, crafts, a scavenger hunt, and a performance by Celtic group Four Shillings Short. Learn more.
Gather your family and friends to enter Vail Public Library's Scarecrow Building Contest on November 5 at 10:00 am. Your team will use materials provided by the library and Vail Valley Cares Thrifty Store, plus any accessories you bring, to create a unique and creative scarecrow that will live at the library. RSVPs are required; contact Erin for details.
Create and Learn
Attention, stargazers: Lone Cone Library is hosting their fourth Star Party on October 22 from 8:00 to 10:00 pm. They will have telescopes, hot chocolate, hot cider, coffee, and tea available on the south patio. Events calendar.
Craft and learn at Security Public Library's Korean Lotus Lantern Class on October 15. The Korean Spirit and Culture Promotion Project (KSCPP) will teach participants how to make lotus flower lanterns while sharing Korea's unique history and culture. Contact the library to register.
Garfield County Libraries invites teen artists aged 13-18 to enter their Teen Art Show. Bring an original artwork—painting, drawing, photo, digital art, or sculpture—to the New Castle Branch Library by 6:00 pm on Nov. 10. Mark your calendars for the opening reception on Nov. 16 at 4:00 pm. For more information, call the library at 970-984-2346.
Fall is crafting season, and Poudre River Public Library District has Crochet Kits to check out as part of their Gadgets & Things collection. Each kit includes instructional books, a DVD, crochet hook, and skein of yarn. It's a great way to try out a new hobby without a big investment. Learn more.
What's New at Colorado State Library
Book Club Resource
Treat your Book Club to a Feast for the Eyes with Graphic Novels
Grant Opportunity
2022/23 Colorado Open Educational Resources Grant RFP
Learning Opportunities
The K-12 Library Connection: Short Bytes for the K-12 Library Community. Volume 2, Issue 2.
Fall Youth Services Workshops – learn about and give feedback on the 2023 summer program
Solar Eclipse Workshop, presented by the STAR Library Network

Mesa County Central Library, November 30, 2022, 10:30 am – 4:30 pm. Event details; registration coming soon.

Online Learning Opportunities in October 2022 for Library Staff. Browse this great list of free online learning opportunities shared with us by Wyoming State Library.
Library Jobline
Are you considering a job change this year? Check out Library Jobline for hot new library employment opportunities, like this selection from around Colorado.
---
This post is part of the Spotlight on Sharing initiative, which aims to increase the visibility of Colorado library programs and resource sharing. Do you have a story from your library to share? Email Amy Hitchner, ahitchner@coloradovirtuallibrary.org.
All images, except where otherwise noted, are from the Colorado Historic Newspapers Collection, a service of Colorado State Library.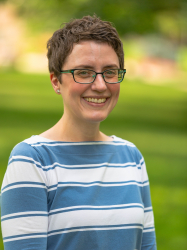 Latest posts by Amy Hitchner
(see all)