The Friday Grab Bag is a weekly series that highlights fun, unique, and interesting happenings in Colorado libraries, and includes news from Colorado State Library.
Let's open the Friday Grab Bag!
Let's Get Together
Garfield County Libraries invites seniors to the Glenwood Springs Branch Library on the second and fourth Thursdays each month at 1 p.m. for Meet & Learn, an opportunity to socialize, play games, and learn something new. The next meeting is November 10. Event details.
Aurora Public Library invites teens to a wacky game of Dungeons and Ducks, November 10 at Mission Viejo Library. Come plot adventures and fight monsters at this off-the-wall Dungeons and Dragons game for teens! Register online.
Bemis Library will host Safety Skills for Older Adults on November 10 from 12:00 to 3:00 pm. This class, taught by a licensed physical therapist, will empower adults aged 50+ to feel safe and remain independent in the community. Lunch will be provided. Registration required.
Mancos Public Library is starting a Community Writing Project that will meet every 2nd and 4th Thursday beginning November 10. Come write about any topic that interests you and get inspired by videos and writing from other authors. All ages and abilities are welcome. Learn more.
Bakers of all ages are encouraged to enter Ignacio Community Library's Taste of Ignacio Cookie Contest on November 8. A panel of expert cookie tasters will judge entries on appearance, taste, and overall appeal. Read the contest rules.
On the second Wednesday of each month, the Westminster Public Library hosts Brews & Qs at Kokopelli Beer Company—the first solely woman owned and operated brewpub in Colorado. All (ages 21+) are invited to form a team and collectively tackle a miscellany of questions. Prizes are awarded to the highest scoring team. A prefrontal cortex workout is guaranteed for all. Event details.
Science-y Stuff
Pine River Library is hosting the traveling exhibit We are Water: Connecting Communities from November through the end of January. While hosting the exhibition the library will offer special programs and events for community members of all ages. Join them for the Opening Celebration on November 4 from 1:00-3:00 pm. Event details.
Basalt Regional Library will host a workshop by Aspen Science Center for tweens/teens in grades 5-12 on November 10. At Coding for Teens, participants will code, build, and test a simple plant watering robot. No coding experience needed. Event details.
Nederland Community Library is hosting an AI Q&A, presented by Dr. Cameron Beebe on November 10 at 7:00 pm. Come learn about the future of Artificial Intelligence and get your questions answered. Join in person or on Zoom.
Creative Outlets
Pikes Peak Library District is searching for artists, technologists, inventors, and/or crafters for the 2023 Maker in Residence program. The Maker in Residence will teach classes to their patrons and envision, develop, and create a large-scale community project. Applications accepted through November 21. Learn more and apply online: https://ppld.org/callformakers
Arapahoe Libraries is holding a Geek Out Contest for teens ages 11-18. Through the end of November, submit a pop-culture-inspired entry for a chance to win one of several prizes. View full contest details and related activities on the Geek Out site.
As part of their Culture Fest Art Show, Mesa County Libraries will host an Art Reception with live music and prizes to the winners. Join the fun on November 4 from 6:30 to 7:30 pm at Central Library. Event details
Kids ages 8 to 14 are invited to Cosmic Art, hosted by Montrose Regional Library District and presented by local artist Anne Hockenberry and astronomer Bryan Cashion of the Black Canyon Astronomical Society on November 5. During the program, attendees will see how art and the solar system combine to create magnificent masterpieces. Learn more.
In celebration of Kurt Vonnegut's 100th birthday, Pitkin County Library and Aspen cinephile Jon Busch will screen the documentary Kurt Vonnegut: Unstuck in Time (2021). Join them for showings on November 12 and 13. Event details.
Pueblo City-County Library is celebrating Pueblo community art and artists by hosting the Pueblo Woodturners Group Show on November 9 at the Rawlings Branch. View examples of turned objects in the First Floor Rotating Exhibit Space. Event details.
Broomfield Library is helping teens get comfortable with cooking with their Kickin' in the Kitchen series. In the next session on November 10, teens will learn how to make delicious cake donuts using an air fryer. Event details.
Join High Plains Library District for Beautiful Brushstrokes, a guided painting experience on November 4 at Hudson Public Library. Spend a relaxing and instructive experience with other adult learners. Call the library to register.
In celebration of International Games Month, game creator and DU professor Michael Gibson-Light will share the inspiration and process behind his just-released Dead Theorists card game on November 12 at 3:00 pm at Denver Public Library's Ross-University Hills Branch. Event details.
What's New at Colorado State Library
Library Services Spotlight
Learning Opportunities
Colorado State Publications Library
Library Jobline
Are you considering a job change this year? Check out Library Jobline for hot new library employment opportunities, like this selection from around Colorado.
---
This post is part of the Spotlight on Sharing initiative, which aims to increase the visibility of Colorado library programs and resource sharing. Do you have a story from your library to share? Email Amy Hitchner, ahitchner@coloradovirtuallibrary.org.
All images are from the Colorado Historic Newspapers Collection, a service of Colorado State Library.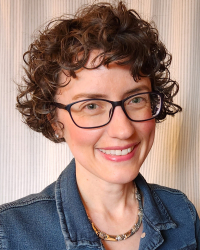 Latest posts by Amy Hitchner
(see all)